At that time, as we continue to mercilessly bring snow, our correspondent Andrei Petrina tastes the joys of the South American summer. They were there, of course, bright and warm.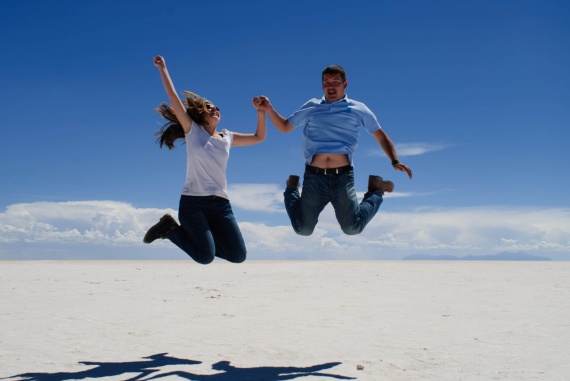 Good afternoon, everyone!
Yesterday, after 20 hours on the road got to Salta (northern Argentina). Leave Bolivia did not want to, but you need to move on.
The first thing that catches your eye - is that in Argentina in all fields belong to someone. All fields are obstructed, almost all grazing livestock (cows, bulls, kplooni). In the cities, less disruption, wide roads.
Distance course in Argentina - not weak. From north to south - 5500 km. When driving past a signpost with the mileage that go to the very south as you do not want. And the prices, compared with those that Lonely Planet has published over the past year, strongly (30%) rose. Prior to the neighboring Salta and less interesting places to go more than a day - Mendoza - about 1,100 km, Bariloche - 2398 km. For the money - also turns out very well! :-) And that's not even the end point. A to El Calafate - 3800 km. Let us think, in general.
By the way, the password for all the inhabitants of Argentina (Brazilians suggested) - "Pele es ke mehor Maradona." Translation is simple - better than Pele Maradona. Usually after this phrase begins spontaneous discussion of the advantages of Brazilian football school before the Argentine.