While we puts on the roof and gets stronger frost, Petrina Andrew eats and enjoys on the other side of the equator. And on the other side of Greenwich. Warm, tasty - why not relax Cossack.
***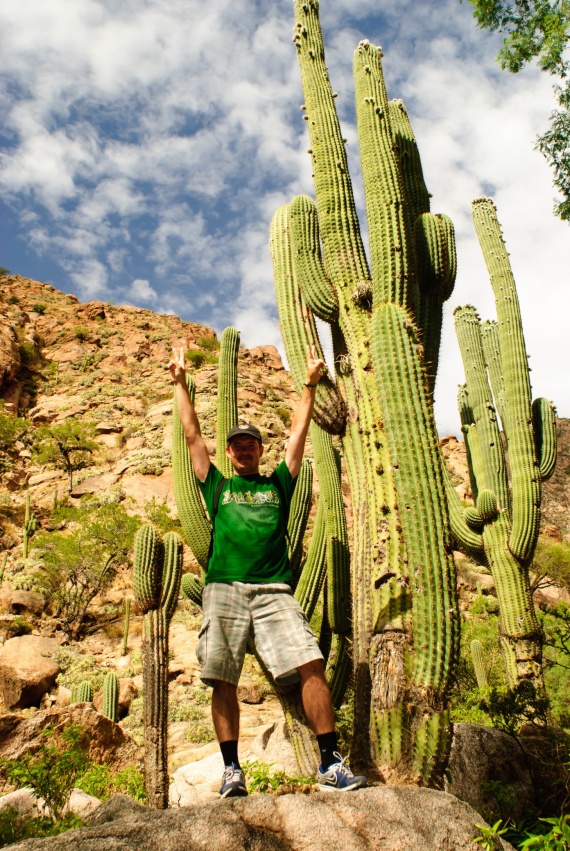 After a 20 hour bus ride, we arrived at Rosario. It is the third largest city of Argentina. Second - Cordoba. We deliberately missed it, considering not interesting to visit.
In Rosario (Rosario) is a river Parana. Very powerful. Here was the hockey championship in 2010, where Argentine won. (Info from Wikipedia and PB). There was also born Comandante Che and Lionel Messi. On a visit to the latter going tomorrow, because today there is a shower and Messi does not accept.
Before there were 3 nights / 4 days in Cafayate - a wine region. Mendoza (Mendoza), we did not go, and that 70% of wine production in Argentina, but went to Cafayate. It is the remaining 30%, but they are worth it. The town is very beautiful, surrounded on all sides by mountains and vineyards on the slopes. We went hiking to waterfalls - another story. Very difficult for non-climbers route. After lunch, got home, went to sleep and then went to the shop to buy meat and cooked asado (Argentine version of our kebab).
Made from veal. We took a rib, leg and meat sausage (pork / beef / salt / spices). Preparing asado hippie administrator Gerardo. The present discovery journey !!! :-) As to that, he worked on a grill in a cafe with 300 seats, you can imagine the experience to prepare. It was very tasty.
Washed down with the whole thing Pinot Noir (red dry kosorylovka). Very I tell you !!! :-)
While going to spend the day 3-4 in Rosario. Then Buenos Aires. And, most likely, the new year will be in the capital.