Recently I was in Barcelona. And of course he could not deprive themselves of the opportunity to see the legendary stadium of FC "Barcelona" Camp Nou.
Below are a few photos from the museum of the club, well, a bit of a Champions League match, "Barcelona" - AJAX (4-0)
PS: I apologize in advance for the quality of the photo. It was overcast. Fota on iPhone, since the camera got the battery. Front of the stadium. Land planning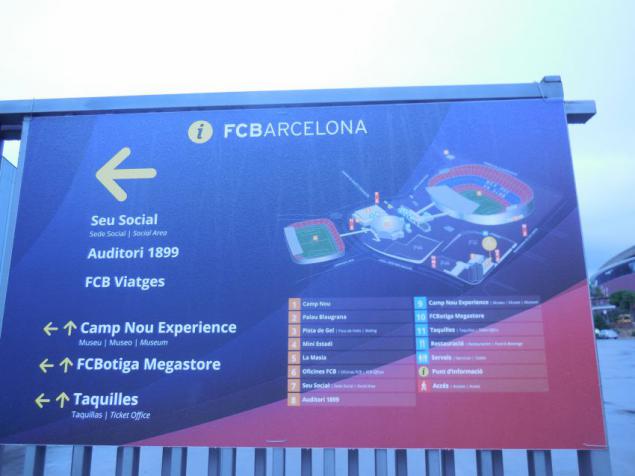 Stadium outside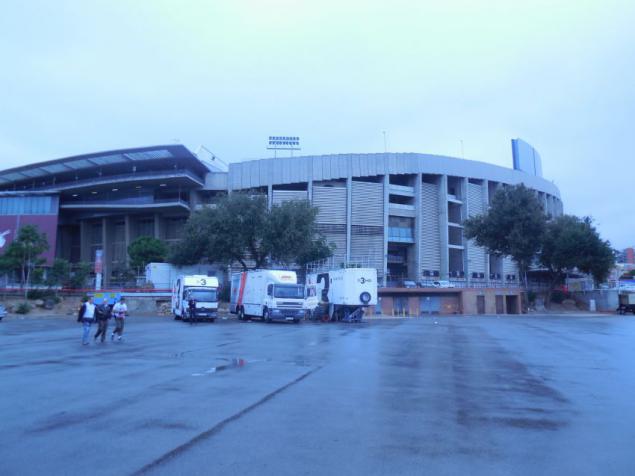 Museum. Inside the shade. Illuminated only exhibits. It was a lot of people, so sfotat all failed.
This wall cups with a dozen meters. Cups really a lot !!!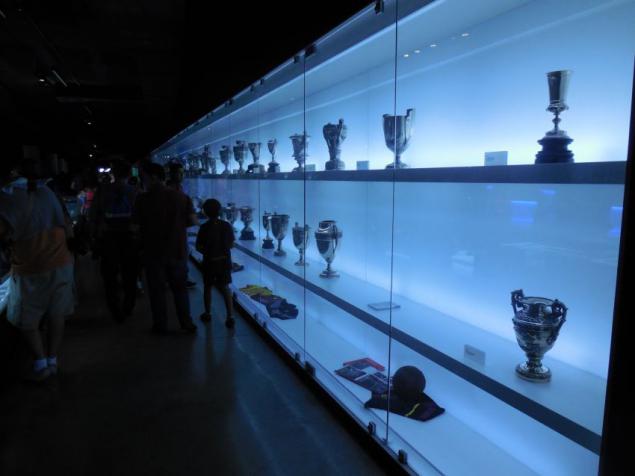 Cleats Ricardo Samorry. 1920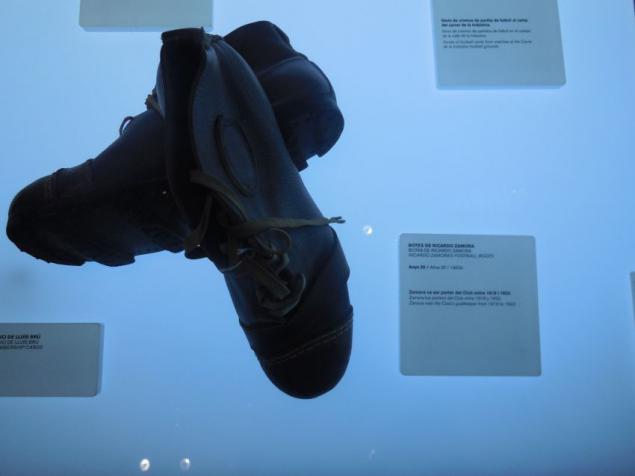 Continues to showcase cups!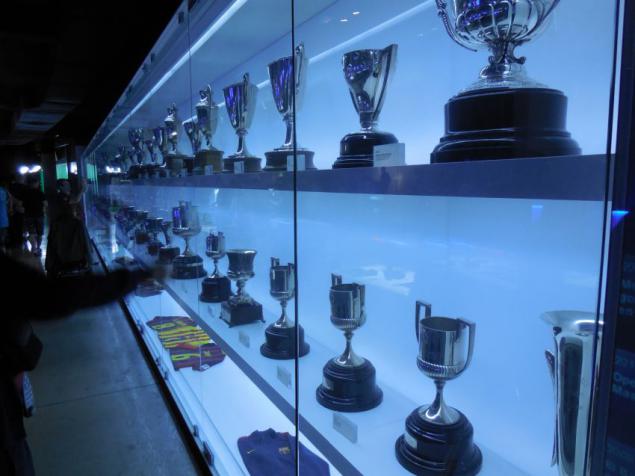 T-shirt Diego Maradona in 1983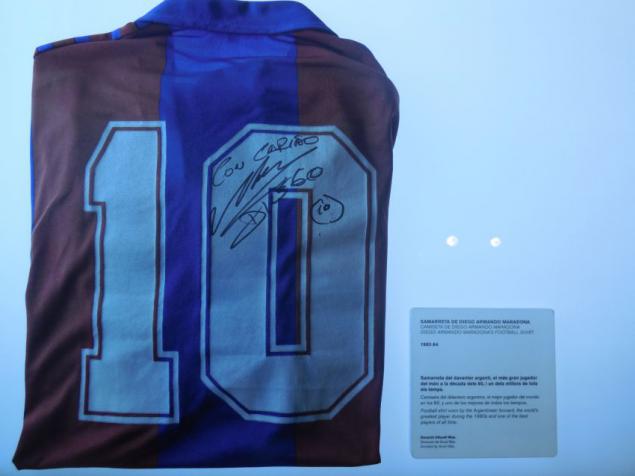 Hristo Stoichkov T-shirt with a farewell match. 2003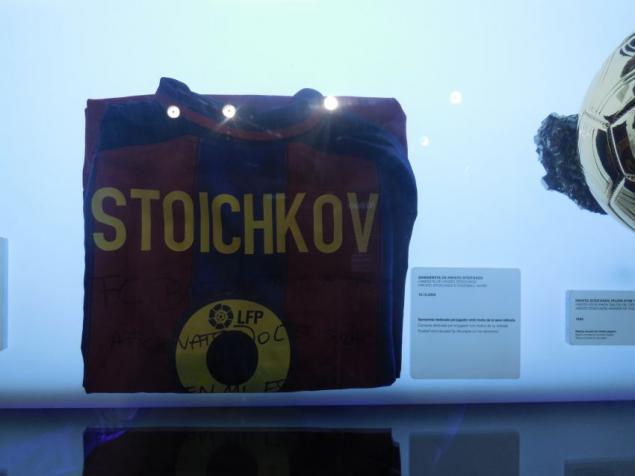 By the way, "Barcelona" - it's not just football. Here awards basketball club. There are also hockey trophies. But all that separated a little space. Basically, of course, is football!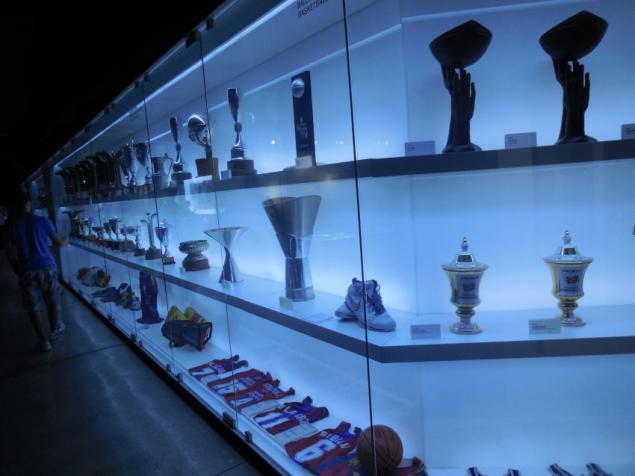 4 Champions League Cup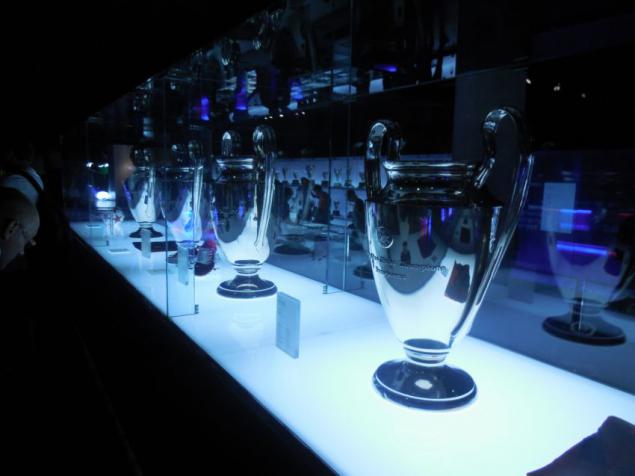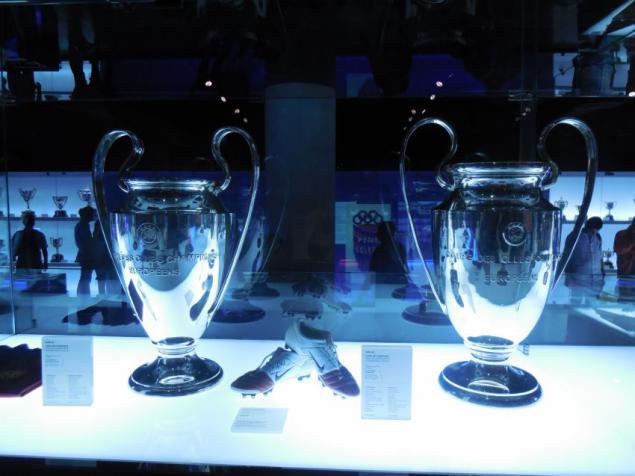 One of the goals of the Golden Leo Messi.
In the wall is a huge niche across the surface of which hangs a huge poster Messi. and it faces all four goals. Sfotat all at once does not work, since it was the most popular place among visitors. People stupidly took a turn for photography.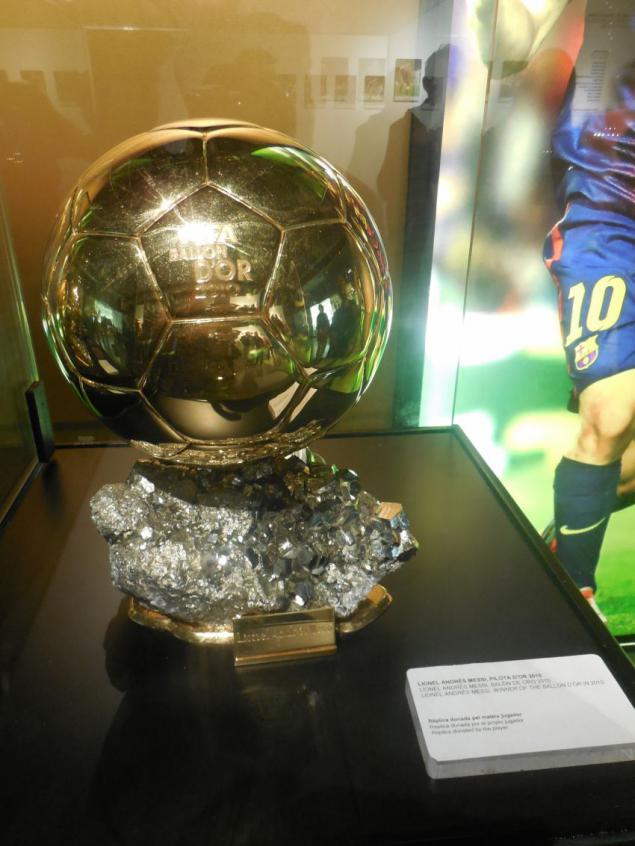 Tribune. The second tier.
By the way, on the eve of my visit to the stadium where the game was held the Championship of Spain. Very much garbage)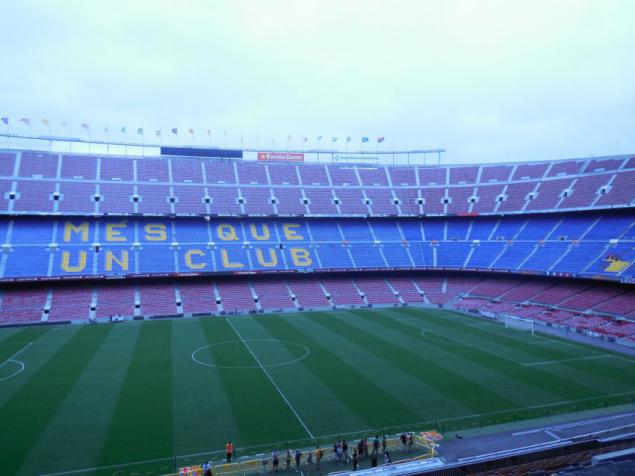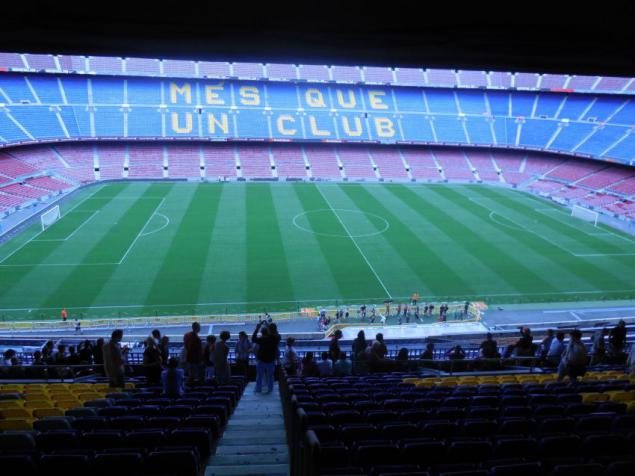 Guest cloakroom. In return, they will not let anyone, so could not see (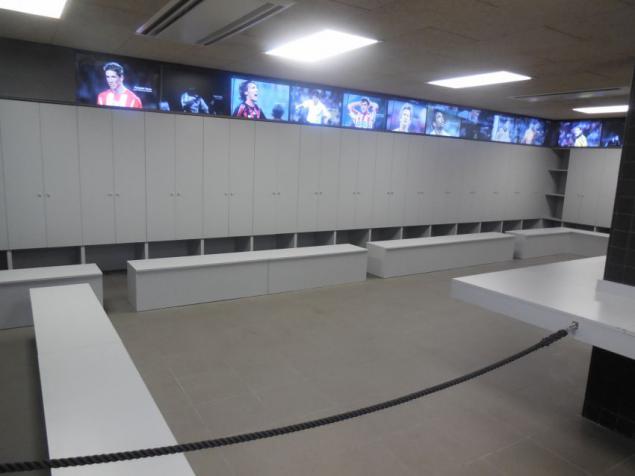 Shower and Jacuzzi. Also in the locker room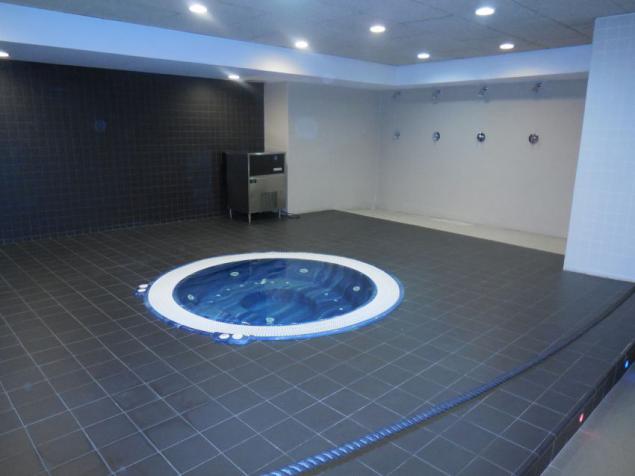 Coaching booth.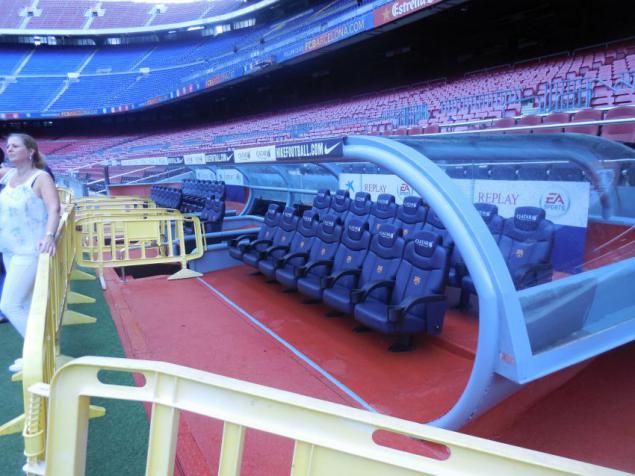 Almost on the lawn))) it is not allowed ...
View of the field from the commentary booth. Vysokovato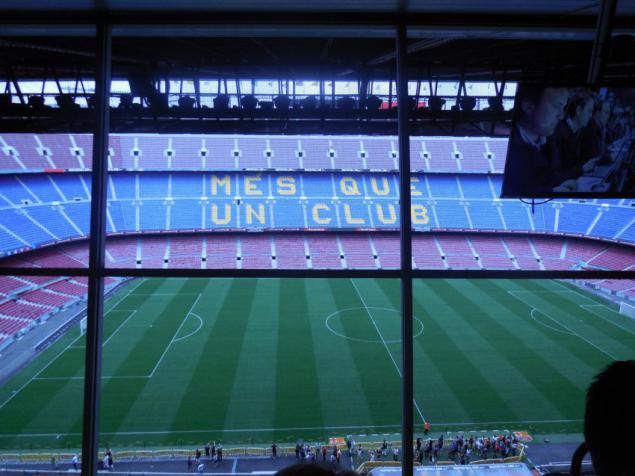 And this is before the match. People are not going to. The only completely clogged sector (upper left corner) guest. Ajax fans planted there ... This is the highest and distant place on the field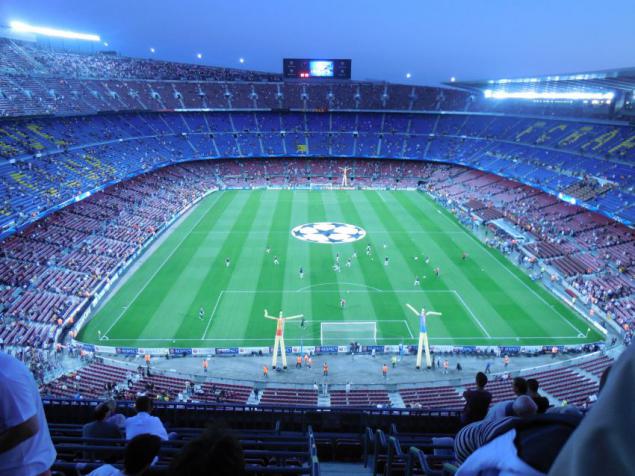 Messi and Neymar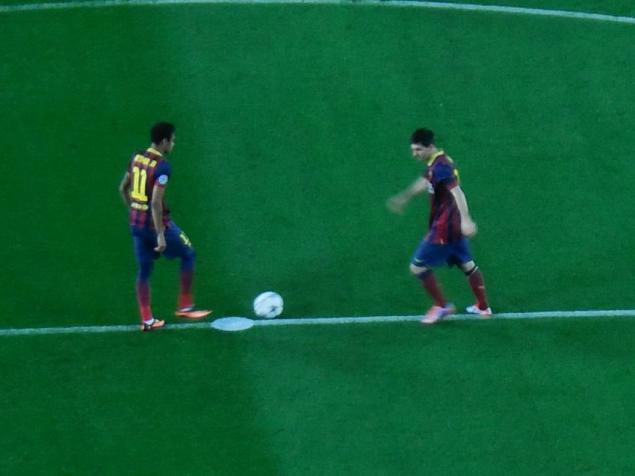 Messi sets the ball ... Soon goal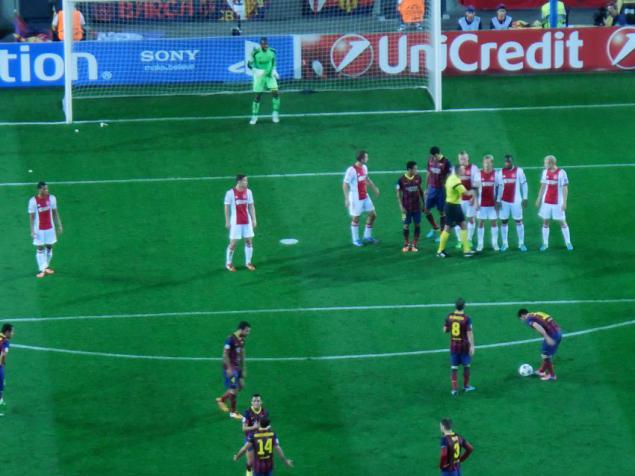 Actually, the goal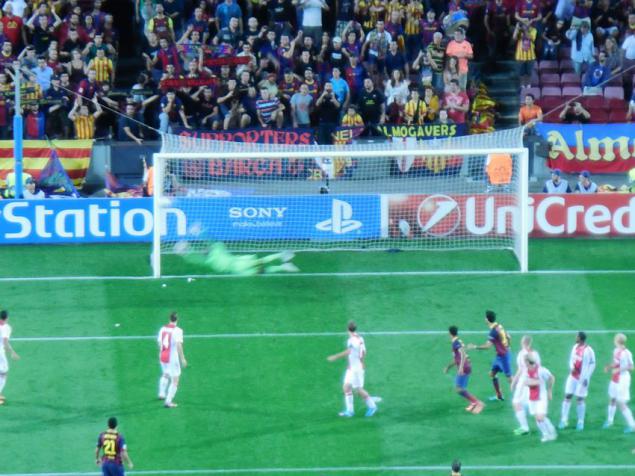 Full House. Almost a full stadium. All designed for 99,354 seats.
The result of the match 4-0.Krupny account, a hat-trick Messi chipped penalty Valdes ... Well, a lot of impressions from the match and fans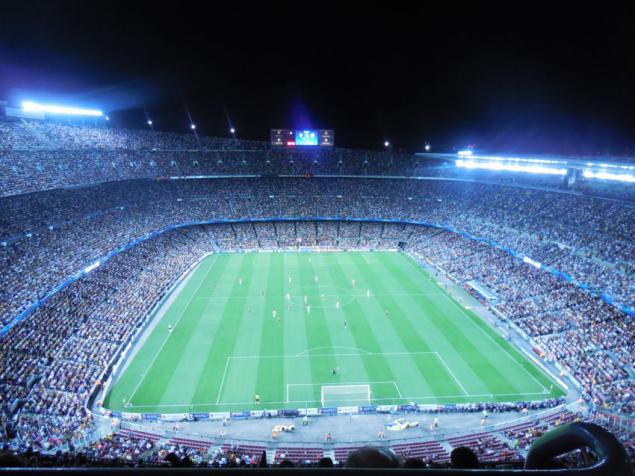 Source: