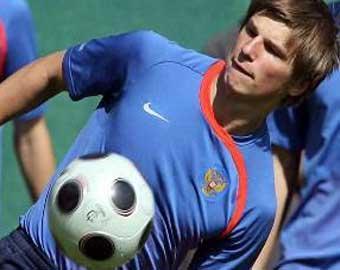 Guide Petersburg "Zenith" began negotiations with the Spanish "Barcelona" purchase Argentina striker Lionel Messi. Previously, "Barcelona" addressed to "Zenith" with a formal proposal for the transition to the Catalan club Russia striker Andrei Arshavin. If both the transaction takes place, the team actually exchange players.
Director of "Zenith" Public Relations Alexei Blinov confirmed that St. Petersburg people are interested in purchasing Messi. The deal could be 20 million. Euro. For Arshavin "Barcelona" invited "Zenith" 15 million. Euro.
The football player in an interview with the official website of the Euro 2008 said that dreams of playing in the "Barcelona". According to the striker, he is a childhood fan of this team.
Earlier it was reported that Arshavin interested in "Milan", Madrid "Real" London "Chelsea" and "Arsenal", as well as several other teams of the English Premier League. Agents of European clubs impressed play striker at Euro 2008. Forward spent in this tournament three games and scored two goals.