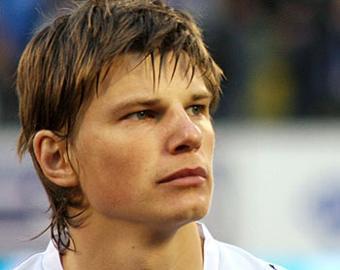 The next few days as scheduled meeting of the Board of Directors of "Zenith", where it will also go to the next transfer plans of the club, including those relating to Arshavin.
On the eve of the meeting of the president of the football club "Zenith" Alexander Dyukova and striker Andrei Arshavin. The player was asked to extend the contract with the Petersburg club for another two years at a much more favorable financial terms.
Footballer took a pause to ponder the offer. The previous contract striker lasts until the end 2010. Under this agreement, the leader of the Russian team receives about three million euros.
Recall that in the services Arshavin interested a number of strong European clubs, including their activity is allocated a Spanish "Barcelona».
However, the management of "Gazprom" would not want to Andrei Arshavin has been sold in any foreign teams.