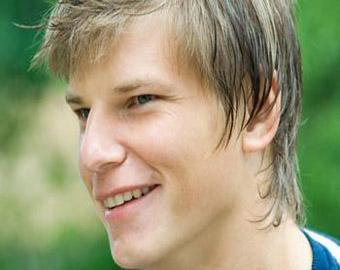 Hero of the Euro - 2008 Andrei Arshavin in the transition to the famous London club "Chelsea" will receive a salary and a half times higher than in the "Zenith».
As part of the Zenith, the first time in Russian history become a champion of the Premier League, the striker gets about 5 million euros per year. Thus, the new contract will break all records. Weekly Arshavin will receive about 160 million euros.
In Russia, such money is not getting none of the footballer. However, if you compare this amount with salaries say "born in the USSR" of players who have played in England, and such amount is not high. For example Belarusian Alexander Hleb earned in the "Arsenal" 12 million euros. In addition, many experts note that Russia's low compared with England wages are offset by premium. Also in Europe are much higher taxes. However, Andrew, as he has stated many times, really wants to play in Europe. And all of these obstacles do not scare him.
 - Negotiations between the owner of "Chelsea" Roman Abramovich and Arshavin began in the course of the championship - told us the source. - Initially, the player demanded 10 million euros, but in the course of the tournament Andrey reduced their appetites. His decision was influenced and offers from other clubs. In the same "Barcelona" Arshavin offered only six million a year. So Andrew was forced to agree to the terms of Roman Abramovich. By the final agreement Andrei Arshavin and the owner of "Chelsea" came immediately after the semifinal match of European Championship between Russia and Spain. In the near future will be signed all the necessary papers to complete the transaction.
"Chelsea" is very active manifests itself in the summer transfer market. It is learned that Roman Abramovich has allocated new head coach of "aristocrats" Luiz Felipe Scolari for the purchase of 250 million players futntov. Therefore, in addition to the purchase of Arshavin await us in the near future a few more high-profile deals. Recall that recently the London club has already acquired pet Scolari - Portuguese Deco, with whom he has worked successfully in the national team.