Not so long ago it became known that the new project will be a revival of Fiat's classic avtomobilchika Topolino, first published back in 1938.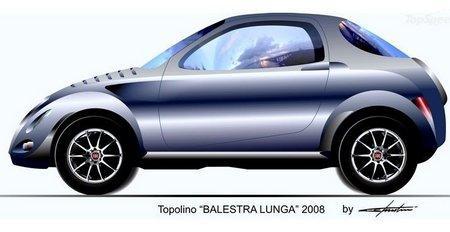 After the appearance of sketches from the project AutoExpress, we can represent the designer look of the artist Paolo Martin (Paolo Martin) on the Italian novelty.
Concept Topolino is part of a series of concepts based on the classic cars of the past. These include, and released in June, the French concept Citroen 2CV.
New Topolino will be launched in a series in 2010, and should make a good competition to such models as the Toyota IQ, Smart Fortwo, and Volkswagen Up !, presentation of which should pass soon.