Why resurrected? - But because it is the second generation of the legendary Italian compact car Fiat 500 that is in their homeland called «Cinquecento» (Cinquecento) - translated as "five hundred" - simple! The second generation model has come to our market in the summer of 2009 and has managed to conquer the Russians and the Russian roads with its size, design and, sometimes, their toy, so to speak.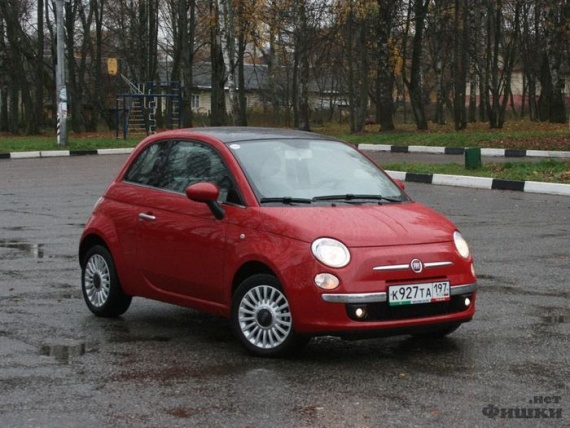 Appearance does not leave indifferent neither drivers or pedestrians - the design of the "baby" is based on the retro style of the first generation of the Fiat 500, which was manufactured in the 60s of the last century, which makes this car very original. Cute muzzle of a vehicle with three rows of lights lighting - Middle / high beam, lights and fog lights. By the way, the light in the car is good, the side of the road and clearly visible at night, even in the rain, this little car got away from me a serious plus. Bright red body color (Rosso sfrontato / Pasodoble Red) machine adds individuality in the flow of gray and black cars on the roads of Russia. In the Fiat 500 model immediately invited 12 major exterior colors and 19 stylish vinyl stickers. Due to this diversity of colors, even the most demanding client will be pleased with the look of your car!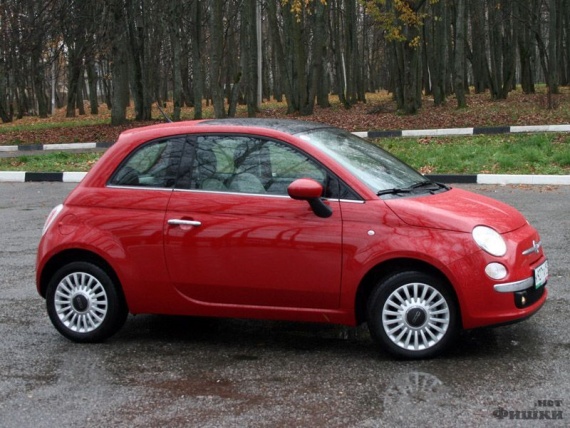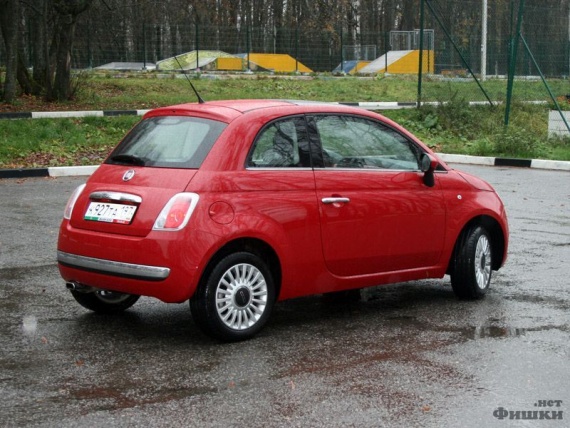 This car is perfect for the city due to its small size, which is provided by a small front overhang and rear virtually absent. The target audience for this car - it is likely the female sex - it is women who appreciate Italian design and like to stand out from the crowd. But even the man will not be disappointed with this car, I say more - if my half had the car, I would often beg the key to go to the «Cinquecento».
Saloon car meets our original front glossy panel in body color in the retro style, I confess, I had never before seen in any car.