The author decided to make a fireplace in the room. Panel building, last floor.
Let's see what came of it.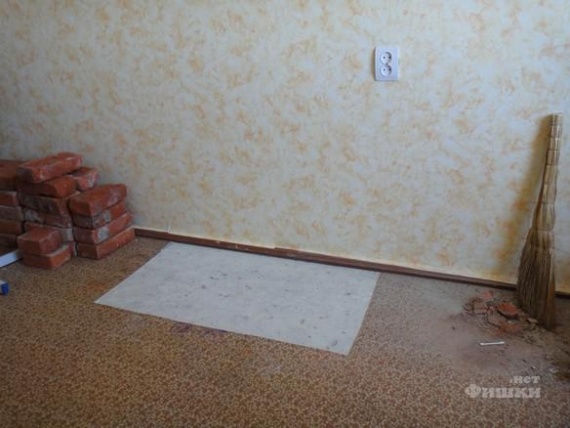 BU brick, tile adhesive (remains of the repair), pebbles from the river (autumn lumped in advance), neon lights, drywall, wallpaper PVC, aluminum profiles. At the same time the linoleum on the floor and changed the tiles laid out. Glass coffee table made from old wooden window frame (pasted from the old artificial leather coat). The tube is brought to the attic (there are a number of ventilation shaft WC, kitchen).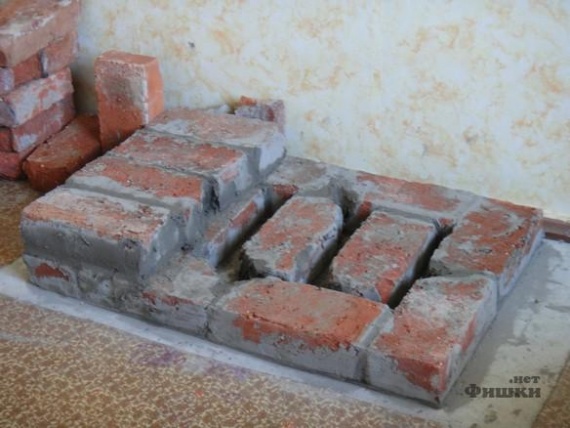 to reduce heating floor left air passages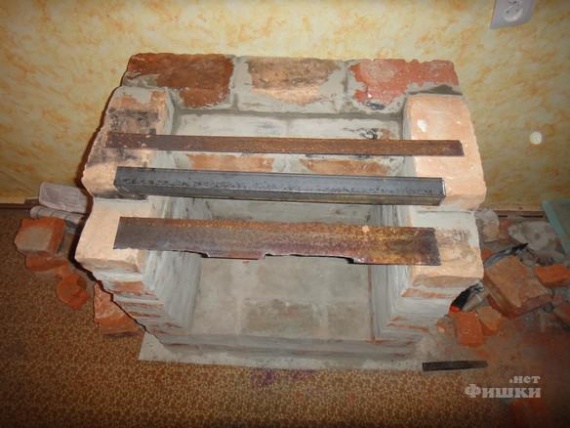 "Cap" technology.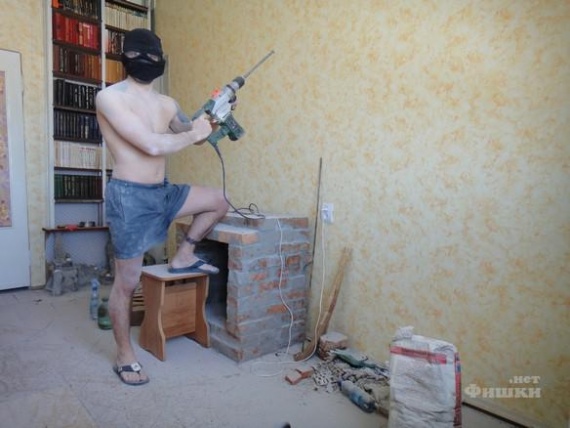 I make a projection on the ceiling and drill a hole for the pipe. The thickness of the ceiling of 16 cm, caught armaturiny 1 and 0, 5 cm. He worked only on weekdays during the day (when the neighbors are at work, so they do not disturb)