We represent your attention a short interview with one of the main characters of the popular series "The Vampire Diaries» (The Vampire Diaries) - Ian Somerhalder (Ian Somerhalder).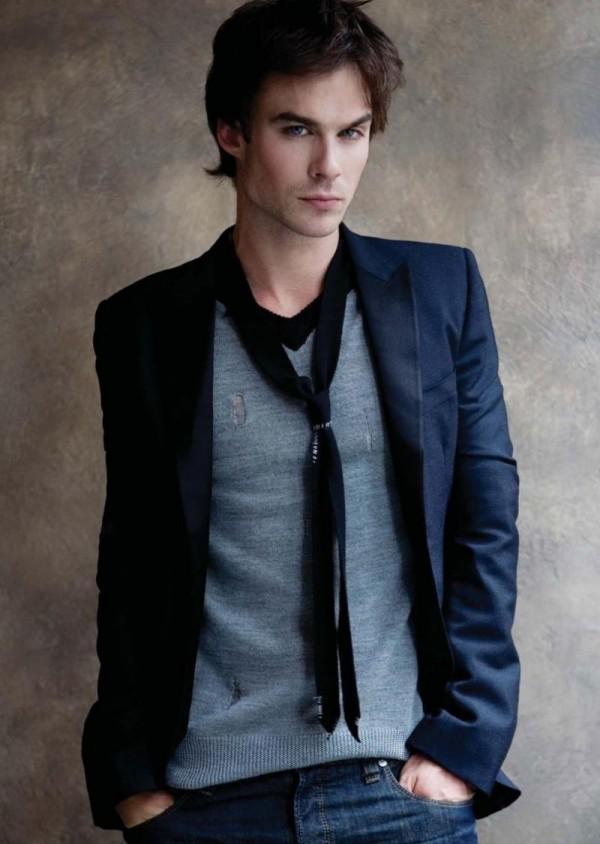 Some people laughed when the CW announced the release of "The Vampire Diaries." People called it Twilight for TV. Were you surprised by the success of the show?
I think that if you're not a fan of Twilight, or you are not fond of stories about vampires, or you are tired of Twilight, and you hear about our show in which the vampire tells much more than in the Twilight saga, but only on TV ... if you laugh all of the above, you'll laugh, and on the show. Although the market is oversaturated and stories about vampires, I think that in this genre has a lot of interesting things that would be worth to tell. That is why this topic is so popular.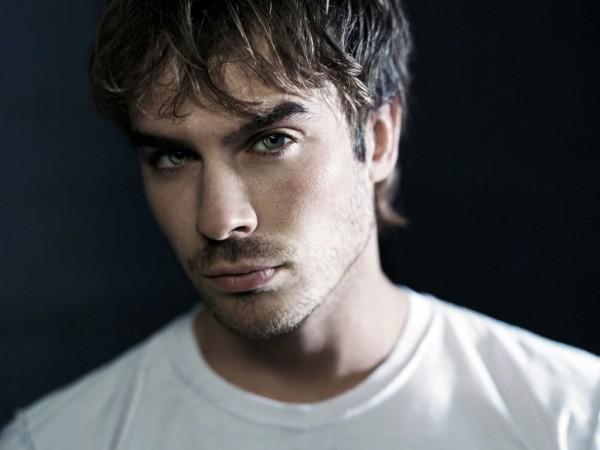 What about the show's success?
We always hope that succeed in what they do. We hope that we will love it, and other people too. In fact, we did not have high expectations. I remember once, Julie Plec (producer) joked. It was after the premiere, when we realized that we did it. She said that although we had no specific expectations, in secret, we were hoping to conquer the world. And this is true, because you want to show your was a success and we are fortunate that we have an excellent script, and the rest - a game and shooting - everything worked.
Damon - a bad guy, but at the same time shockingly honest. You can do something to say about it?
You know, the more time I spend in the role Deynoma live, the more interesting things I learned about it. The main thing that is worth knowing about Damon - is that he is very motivated and lonely guy. Put these two qualities and you have a very dangerous man, but as it's funny it was - and how banal sounds - in all his actions he is motivated by love. There are two people that he lacks - his brother and his girlfriend - and he will do anything to get them back again. Imagine what it means to be a 160-year-old, so experienced in life and so cynical, and remain so alone.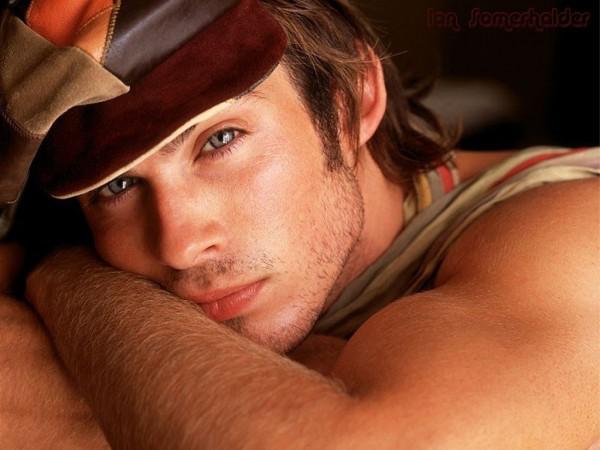 What awaits us in the second half of the first season?
We are waiting for more interaction between Damon and Elena. We'll see for what Damon chases and as he gets closer to the desired. We know what he achieves and how accessible or inaccessible it would. I understand that it can not quite articulate. Another problem, which we dive - a relationship between Stefan and Damon. They become even more complex with each episode, and all the problems that we have created in the first half of the season, now worsen. We have a triangle "Stefan - Damon - Elena" and the relationship between Elena and Stefan, and now you will withdraw Elena and Damon. There are still a dimension in relations Stefan - Damon - Elena - is Katherine (the vampire who turned Damon and Stefan, it also plays Nina Dobrev). We'll be back in the distant 1860e to find out what really happened.
Do you like to play with Nina, because she embodies two different characters?
She was lucky. This is a great role for her. This is a great role for everyone. Nina loves to play Katherine, since Katherine - opposite Helena. Elena such a cutie, but it is very controversial. She is constantly under pressure. She lost her parents. Her boyfriend - a vampire. And Catherine is a lot like Damon. Although, I have to rephrase: Damon is largely similar to Catherine, as he picked up a lot of her habits, and they have similar traits.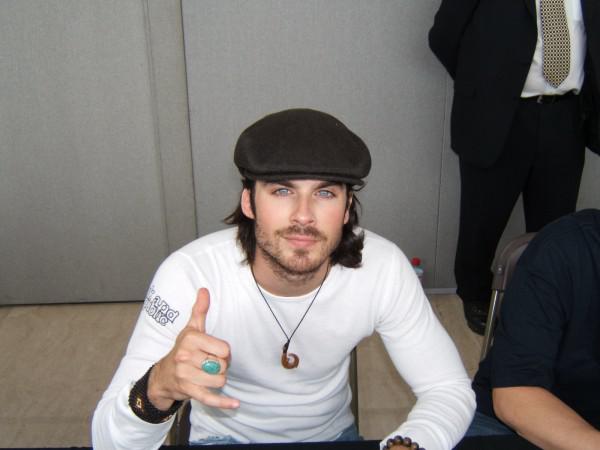 You want to say that Damon and Katherine are identical, the only difference is that she - a woman?
Yes, in a sense, it is the female version of Damon. She is one of those narcissistic, excessively cheerful girls who always get what they want. That's why Katherine so fun. Nina embodies an entirely different character, just as I did when I dress sharp teeth. I'm turning into a completely different Damon when I become a vampire, and Nina becomes a completely different person when putting on a corset. For these transformations is very interesting to watch.
We have heard rumors about the kiss Damon and Katherine ...
Yes, this is really interesting. Damon loved Catherine. So that spent the last 148 years in search of the key to her return. She is so funny and beautiful, Damon so fascinated her. He walks her. And they look very cute together.