Young girl Clara (Rebecca Hall), working in a bank in Boston falls hostage to the four robbers. Later, the gang leader Colin Jem (Jeremy Renner), release Clara after the robbery, begins to fear that she might learn about them information that could help police in their search. To solve the problem, one of the robbers Doug McRae (Ben Affleck) meets Clara and they, in spite of everything, fall in love. But soon the FBI agent Adam Frawley (Jon Hamm), the investigating goes on the trail of the gang, and each arc is Jem begins to doubt his devotion to the common cause. Now there is a problem before Doug uneasy psychological choice between love and the old life. Especially because the bandits crush him, planning a new robbery of a large bank. What would be the most important in the life of Doug Makreja, we soon find out.
City of Thieves (The Town), US
Director: Ben Affleck
Starring: Ben Affleck, Rebecca Hall, Jon Hamm, Jeremy Renner, Blake Lively and others.
Producers: Tea Carter, David Crockett, Basil Ivanik
Operator: Robert Elswit
Writers: Peter Craig, Ben Affleck, Aaron Stockard
Composed by: David Buckley, Harry Gregson-Williams
Premiere (World): September 8, 2010
Premiere (RF): December 2, 2010
Budget: 37,500,000 $
Poster for the film: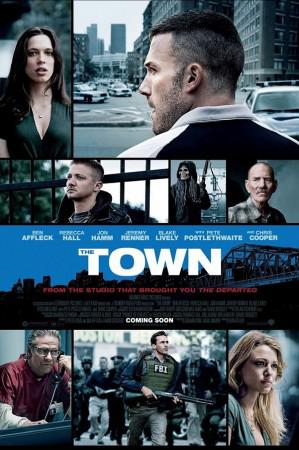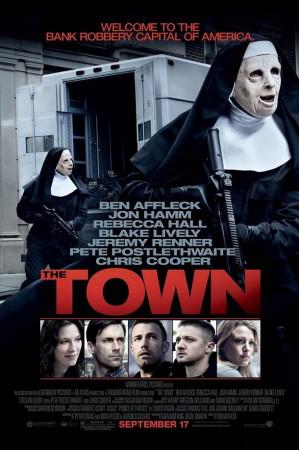 Movie Stills: