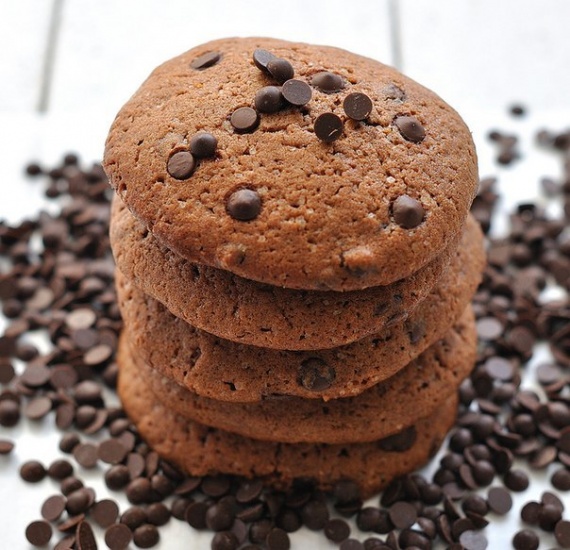 Ingredients:
75g. softened butter
1 egg
75g. brown sugar
75g. flour
1 tbsp. Spoon cocoa
14 cups of chocolate drops
14 tsp. Vanilla
14 tsp. Soda
pinch of salt
14 tsp. Of citric acid
Preparation:
1. The oven heat to 200 degrees and lay a baking sheet with parchment, grease with butter.
2. In a bowl sift the flour with cocoa and baking soda, salt and citric acid, stir.
3. Slightly beat the butter and sugar on low speed, add the eggs, a little beat until the mixture is smooth, add the flour and chocolate drops, mix, should have a very viscous dough.
4. Wet spoon out onto a baking tray 9 gorochek at a great distance from each other, trim the edges with wet hands, sprinkle with chocolate drops.
5. Bake cookies 12-14 minutes, cool slightly on the baking sheet, then passed on to the bars and let cool completely.