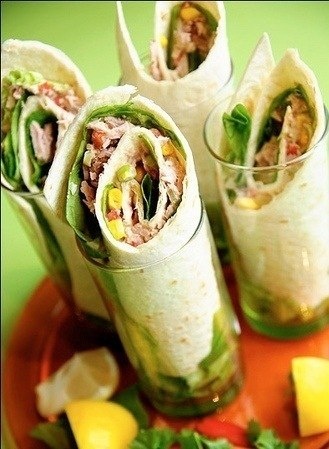 You will need:
half a bell pepper
1/8 teaspoon mustard
1 can of tuna
1 bunch green onions
2 tablespoons corn
1 cucumber mariovany
2 tablespoons mayonnaise
2 pita
lemon juice
salad
pepper
salt
Melko chopped bell pepper, chopped green onions, chopped cucumbers into small cubes.
Mix all the ingredients, peppers, onions, cucumbers, corn, mayonnaise, mustard, lemon juice.
Add tuna, salt and pepper.
on pita bread put lettuce on top of the salad prepared smes.Zavernut all in pita bread