Not dusty Sunday turned out. Some bask in the glory, someone just sought it, many worked in Asia and in Africa, out of habit, fought.
Bee arrived to feast on the nectar of a flower. A flower bed in Islamabad, Pakistan.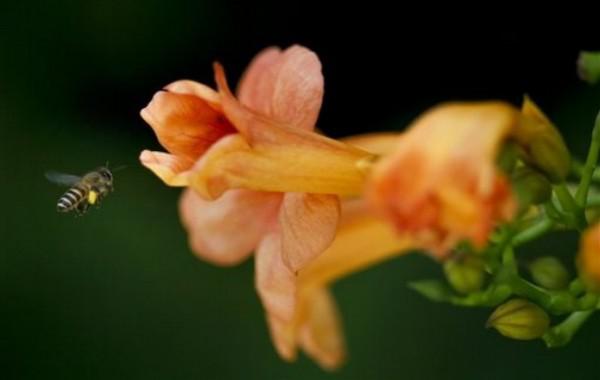 Mama duck with her ducklings swimming on the lake Chapulterek Mexican.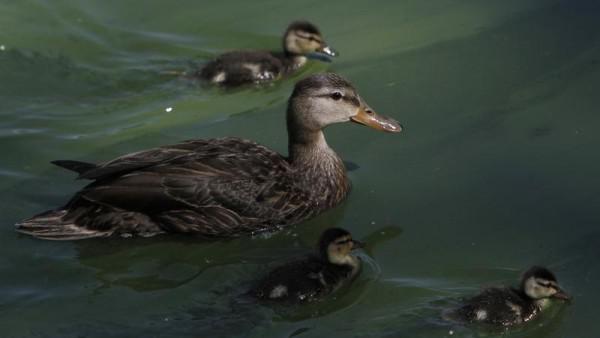 Kitten looking at the Turkish-Syrian border by the Turkish village Guvechchi.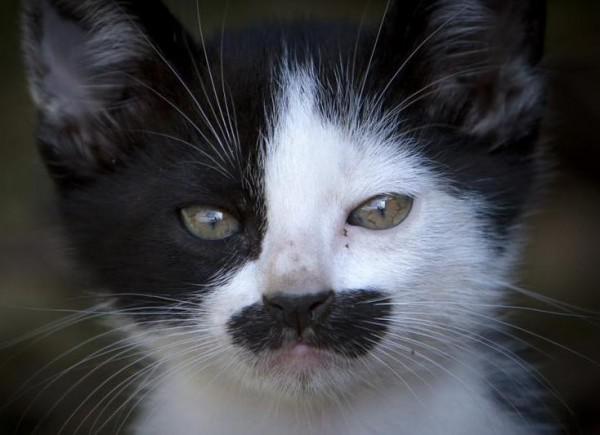 China first requested the rain drought, now in shock from the flood. Students go to school in Wuhan City.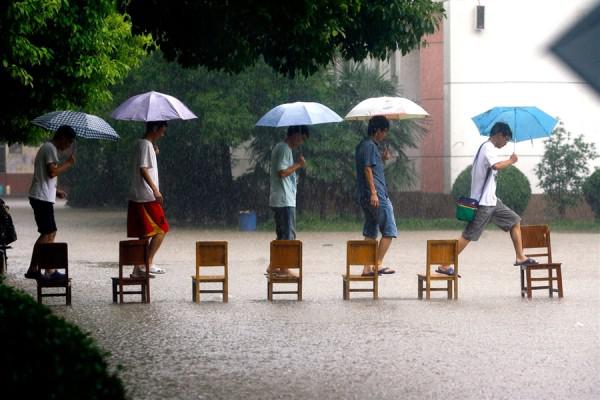 Driver waded throwing a bus in a tunnel, the same Wuhan, China.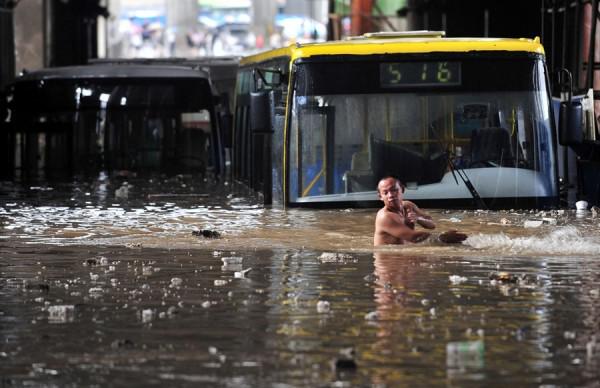 In Indian Kolkata even more interesting, went to the threshold - and in the sea.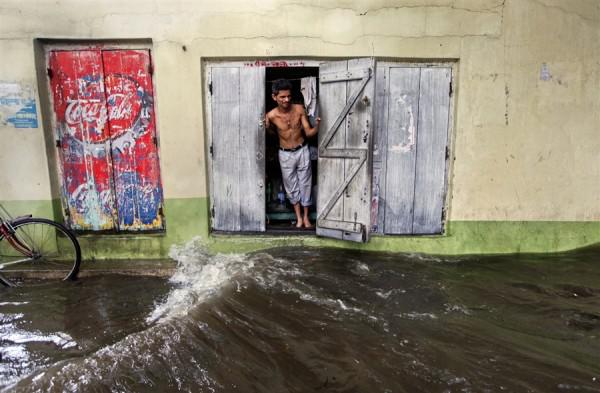 South Africans spend the weekend on the beach in Cape Town, South Africa.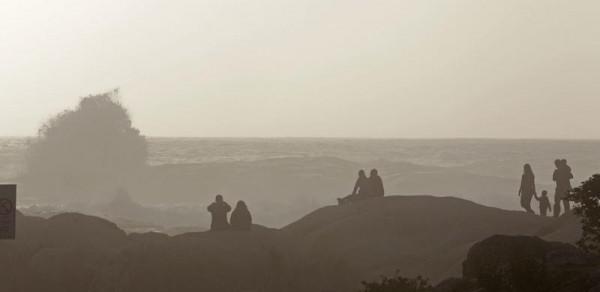 It is difficult to understand that so amused that a Pakistani boy with a gun, Islamabad, Pakistan.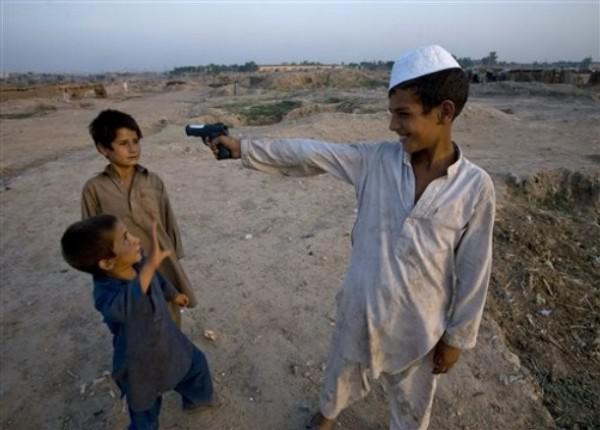 What is a Hammam? Yemeni boy pours water in a hammam, Sanaa, Yemen.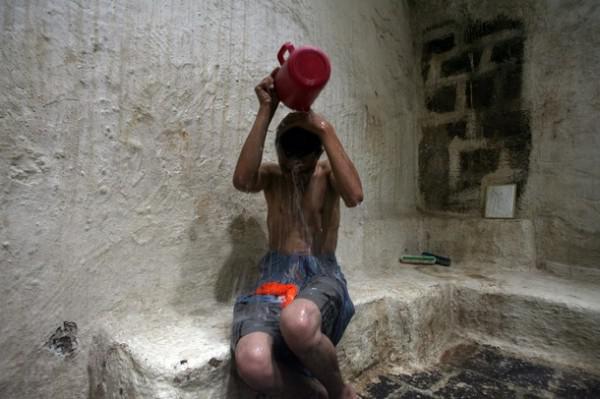 Cricket - the number one sport in Pakistan. The boys manage to play even in the spare parts market in Lahore.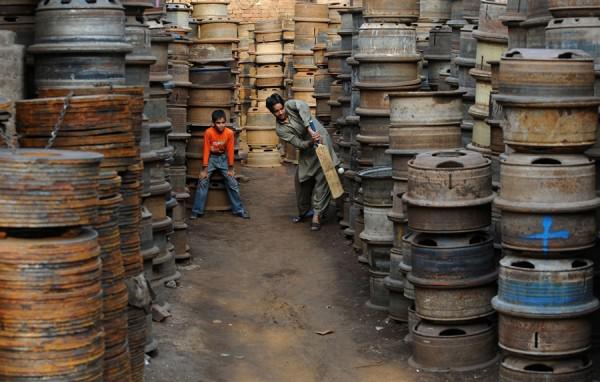 Fisherman holding a landing net with the fish in the evening in Selangor, Malaysia.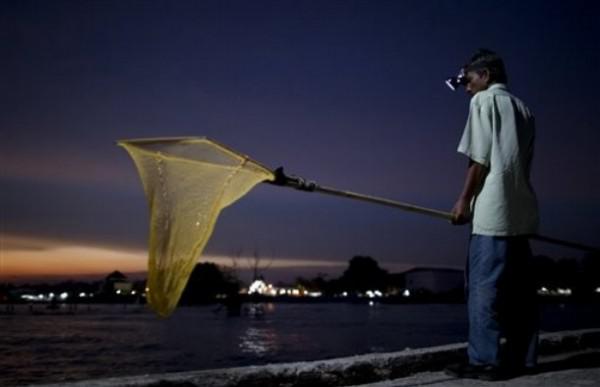 Nepali monk under an umbrella near the Buddanat Stupa - World Heritage in Kathmandu, Nepal.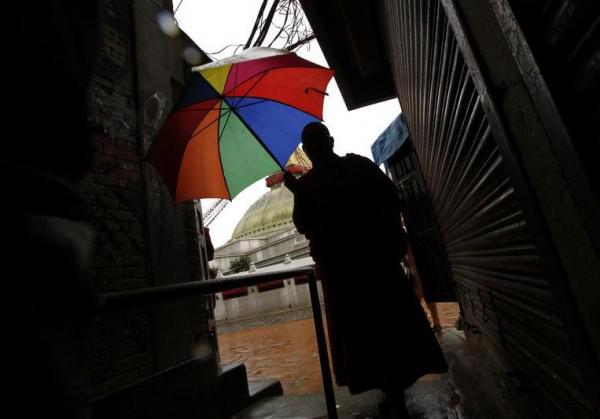 Sale of melons on the market in Islamabad, Pakistan is in full swing.
Another protest march was held in Barcelona, ​​Spain against the inaction of politicians and bankers in connection with the economic crisis.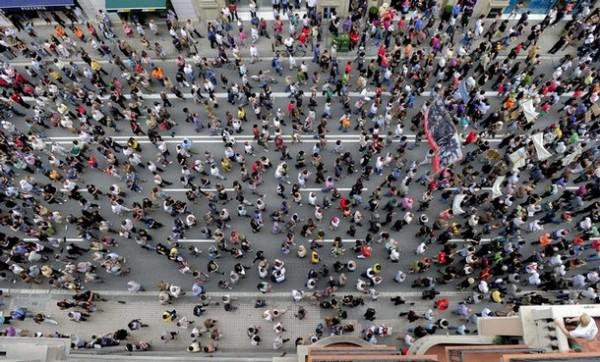 War in Libya continues.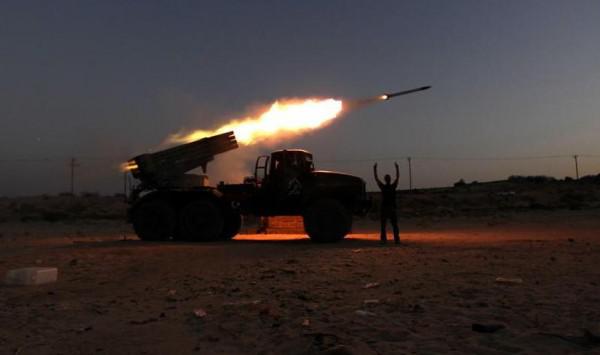 The second day of Venezuelan troops are trying to regain control of the prison El Rodeo guatire.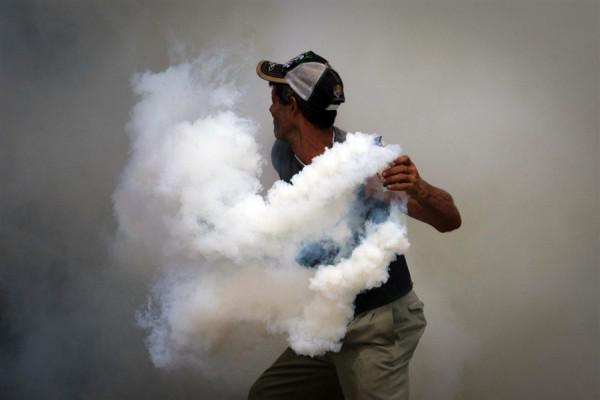 Internal troops and police conducted another raid Brazilian slums of Rio de Janeiro, where in two years will take place the World Cup. Shanty town just teeming with drug dealers and petty criminals.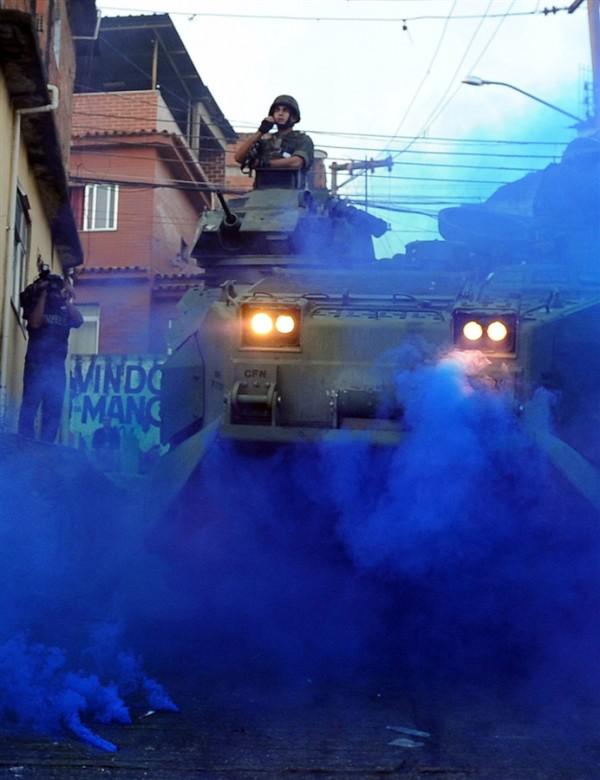 Today passed the qualifying matches in football in the Olympics - 2012. Cheerleaders team match Iraq's command of her country and the national team of Iran. Iraq lost to 0: 1.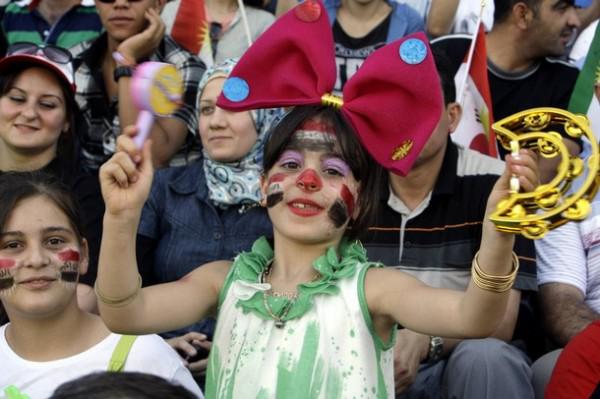 But Qatar's national team defeated India with a score of 3: 1.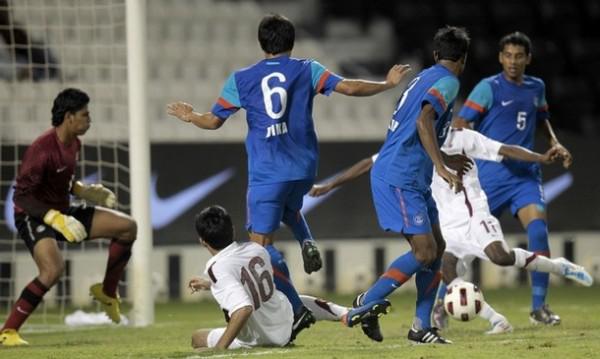 Honoring the Stanley Cup 2011 - hockey «Boston Bruins» before a baseball game «Boston Red Sox» against «Milwaukee Brewers».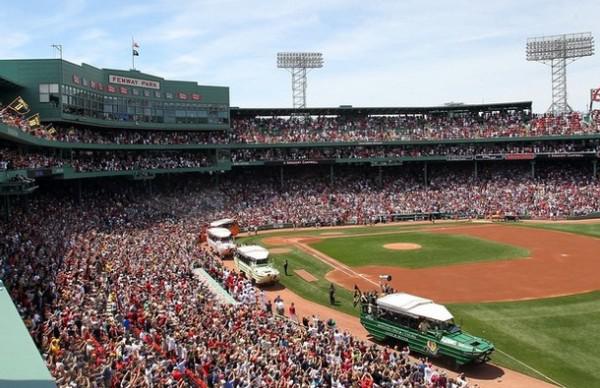 Chinese tennis player Li Na in the final training session. Wimbledon starts tomorrow.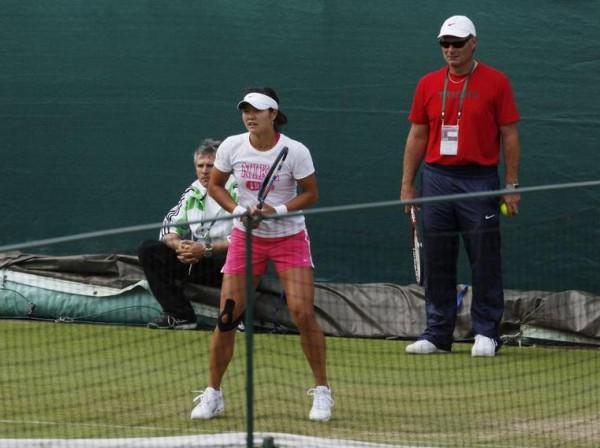 The Swiss Roger Federer, shown after the game in Paris, there is every chance of winning.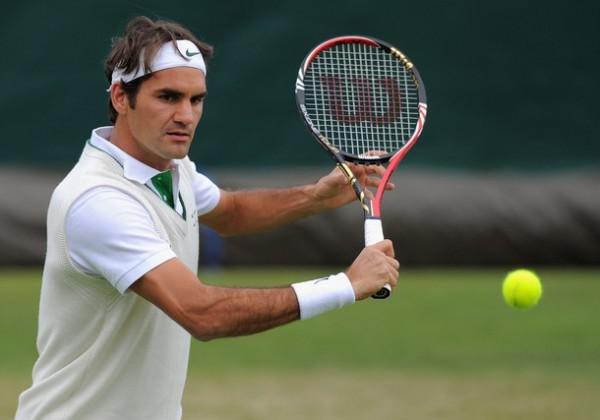 Milan fashion week continues. Beatrice Trussardi (left) visited the display of a collection of Trussardi.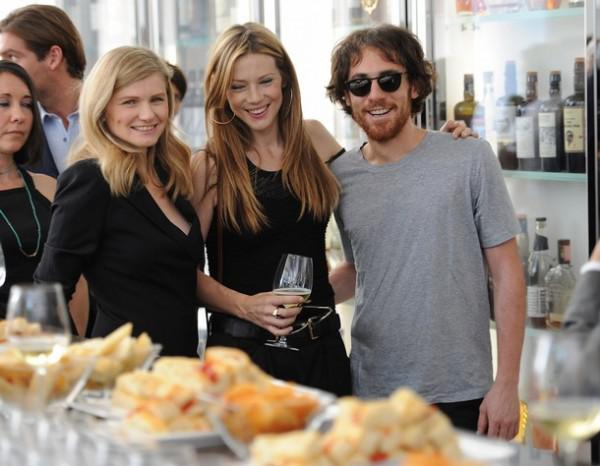 Also today, a demonstration of the collection Emporio Armani.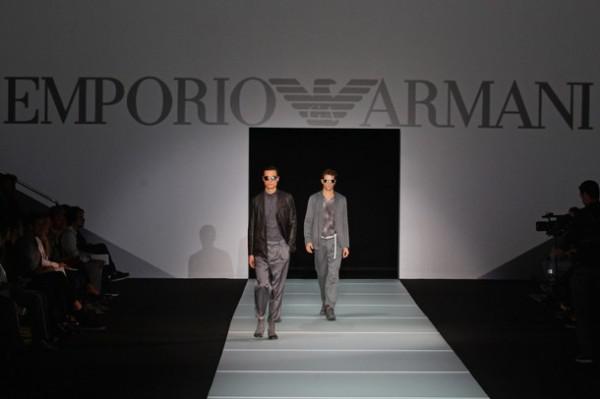 Photo: AP, Getty Images, Reuters