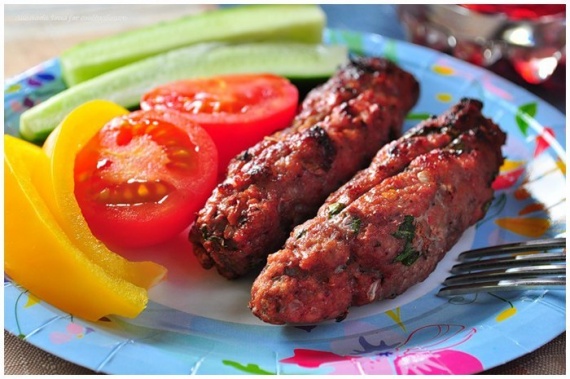 Kabab - a kebab in Georgian.
Ingredients:
500 g lamb or veal,
1/2 onion,
1 hr. L. Sumac,
cilantro or parsley,
salt,
ground black pepper.
Preparation:
Meat, herbs and onion mince, add salt, pepper and Sumac.
Stuffing mix well and fight off.
Push the stuffing on a skewer or put on the grill grate in the form of oblong patties and fry.