Let's take a look at the players who were on the movie screens and who begin an acting career.
British portal The Sun has published information on the possible involvement of David Beckham in a new indie Matthew Vaughn - comic book movie "The Secret Service» (The Secret Service).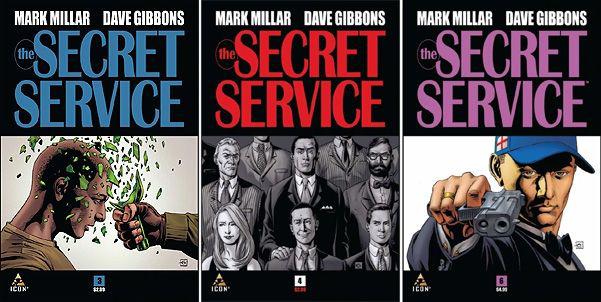 It is worth noting that Hollywood is waiting for a spectacular football with open arms - when David announced the completion of a football career, he literally bombarded proposals and scenarios. In the Secret Service Beckham invited Colin Firth, also involved in this film. Besides him there play Samuel L. Jackson, Michael Caine, Elton John, and the main role may get Leonardo DiCaprio. Beckham has not yet given an official response, but director Matthew Vaughn enthusiastic about the idea to invite Beckham on the role of villain. According to the director, the film with David want to see everything. And it's true - because Becks equally interesting both for male and for the female audience!
Zinedine Zidane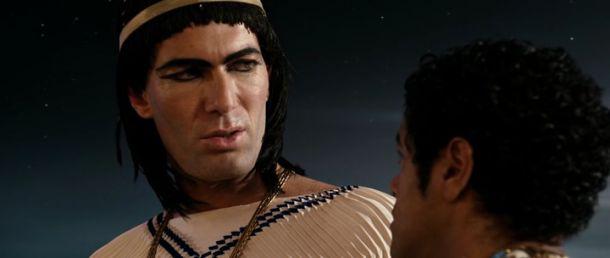 A small but memorable role of Zinedine Zidane in the comedy "Asterix at the Olympic Games" was a funny episode in the biography of an athlete, but did not grow properly - it is better to be the one of whom make films than those who are released. And it is better to remain legendary football player than to become a mediocre actor. Although, even if Zinedine star in 100 bad movies (which, fortunately, it is not going to do), it would still be the best player of the past 20 years. Its place in the history of Zizou has already taken.
Pele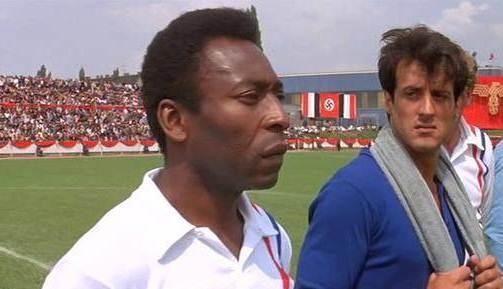 Another legendary footballer, but a completely different role. This is one of the first in world cinema where professional footballers in films. The film "Escape to Victory" (1981) is based on real events of the Second World War. In the story, in a concentration camp was organized by the match between the team of British and American prisoners of war and the German national team of military units. Inmates planned escape during a break between halves, but they decided to continue the match to defeat the Nazis on the field ... After the premiere of the film critics say that only feints Pele and helped this film to avoid assess the "zero". Pele has repeatedly received offers of filming a movie, but The King of Football was able to draw the right conclusions from the first experience. In his own words, he realized that he had better not do this.
Eric Cantona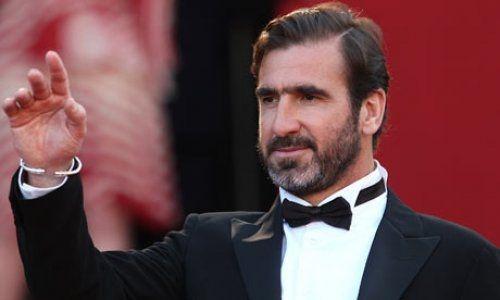 Diametrically opposite situation from Eric Cantona - it turns out, not everyone knows that the actor was a football player !!! And not just a football player and a legend - France captain and striker of English club "Manchester United", with whom he won four league titles Premier League. During his career, Cantona scored 433 goals, entered the FIFA 100 list and the English Football Hall of Fame. Manchester United fans still call him "King Eric", and in France in the stadium named after him, where trains "Olympic" and the French national team.
Tendency to "show" in Cantons was noticeable from the start of a football career - scandalous antics, conflicts with management, red cards fell on the rain Eric and his legendary "kick kung fu," the truth is not the goal, but by fans, remembers all football fans.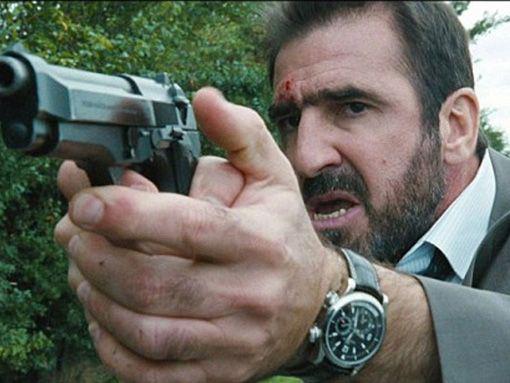 Stormy temperament Eric and his colorful "mafia" appearance led Canton to the cinema. 14 films in which Eric Cantona plays himself, including nominated for the Palme d'Or at Cannes film "Looking for Eric" - is only a small part of his actor's filmography. In addition there are 21 film, which Cantona demonstrates the gift of reincarnation. Of the zamentnyh - costume drama "Elizabeth" with Cate Blanchett and the French TV series "glutton", in which Cantona plays a major role - a 160-pound police detective.
Vinnie Jones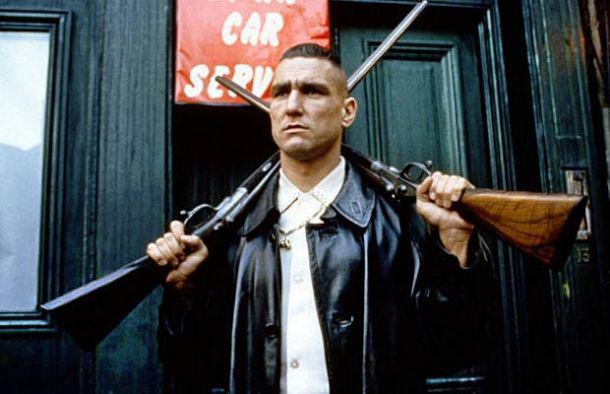 If Cantona left for me in the first place player, and then an actor, my favorite Vinnie Jones unequivocally - actor! While during a football career, he was also very popular, playing for Leeds, Wimbledon, Chelsea and the national team of Wales. Like Cantona, remember outrageous antics, and once even received a yellow card after 3 seconds after entering the field.
And yet this "bad guy" was born for the movie! Even though the characteristic appearance thugs makes him an actor extremely narrow role, his every appearance on the screen - this is a shot right on target! And most importantly - it does not even need to do anything to it - this is the rare case when enough "just be." But, in addition to appearance, Jones is present and gift of acting - even in comic roles convincing, and "give drama" is quite capable. Already his first role in the cult film of Guy Ritchie's "Lock, Stock and 2 Smoking Barrels" causes me, critics and audiences a complete delight. His Big Chris, beat debts for a couple with its miniature copy of Little Chris - this is one of the best moments of the film. And this despite the fact that the message of the film - in itself a great "best moment»!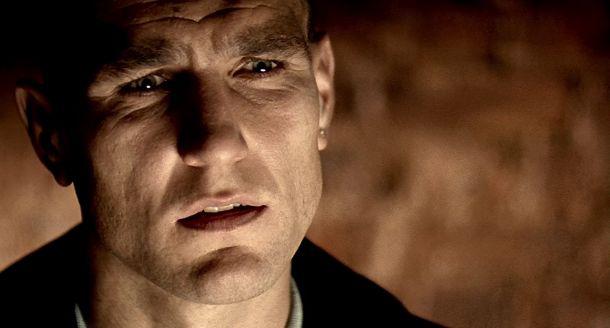 Next was "Snatch," "Gone in 60 Seconds," "X-Men: The Last Stand" ... I can not write about the roles of Winnie for a long time - at this point in his account already 59 films, plus another 18 (!) At the stage of shooting and post-production. So what role former football player for a long time provided in advance.
Source: inews.bg