If Irina Shayk and Victoria Beckham are proud of their athletes, why not enjoy the other girls on the free (and not free too) men who have dedicated their lives to football. With Beckham and start.
Attractive and bright appearance made handsome hero of the day. Even very far from sports people know Beckham. Even after leaving football because of bad knees, he was recognized as a global brand and face many expensive labels.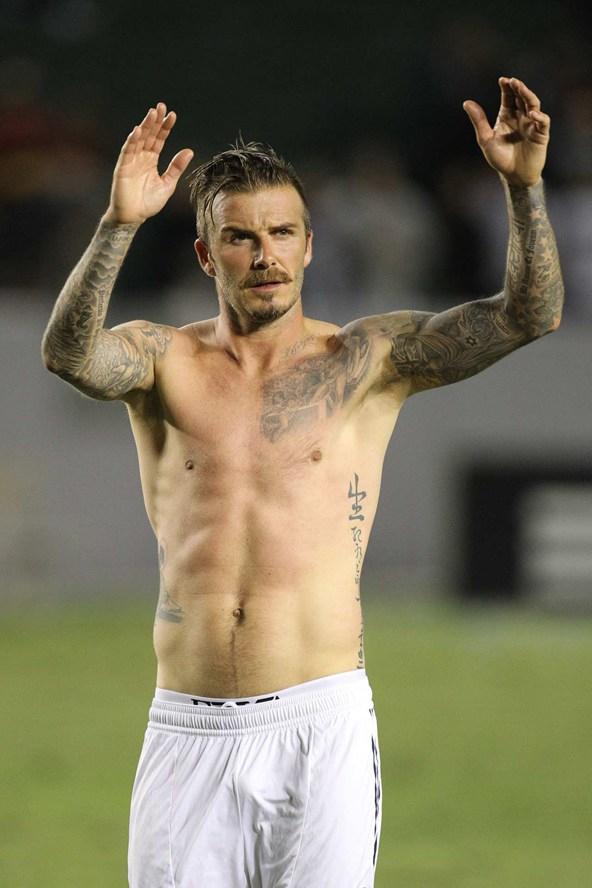 Andrea Pirlo with its unique appearance and irregular beard is one of the best players in the world. Italian - midfielder, played for his country in the "Juventus" and the Italian national team. He is considered a master of fine passes typical player. He takes the free and excellent long shots.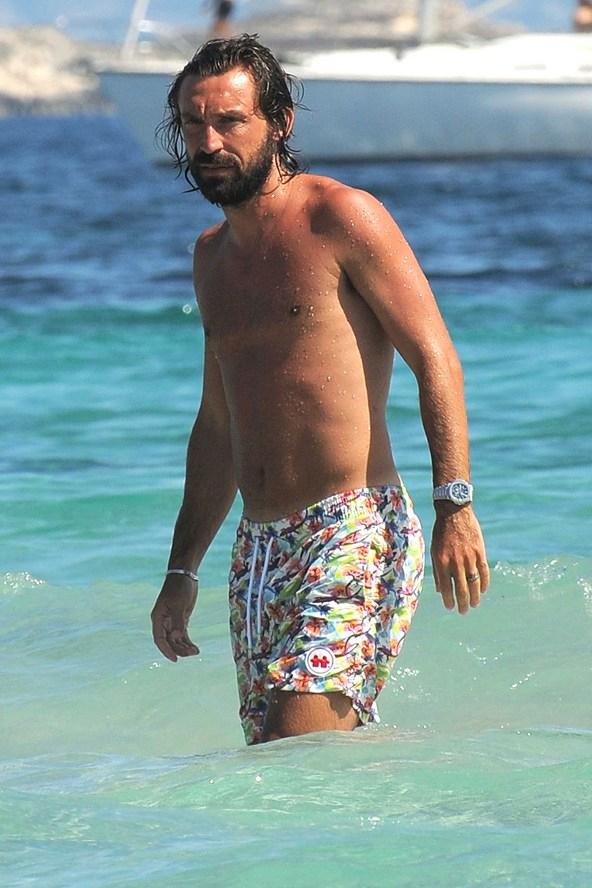 Half German-poluispanets footballer Mario Gomez always looks as if he had just left the salon. Always ready, always neat and tidy.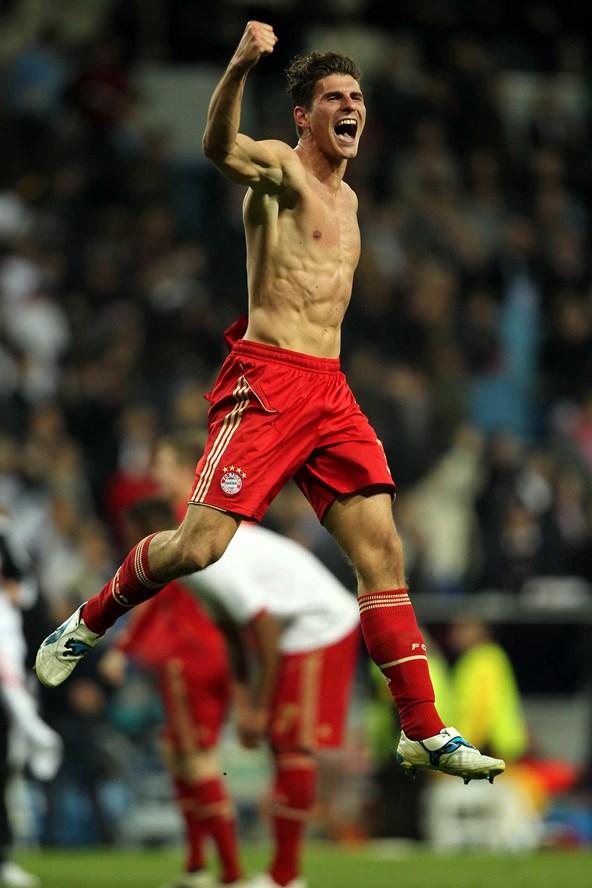 Half of Europe "fuse" on Thierry Henry when he was not a footballer, but drove a sports car Renault. His motto «Ba-ba-Voom» Frenchman made famous aphorism owner, who even made a special Oxford Dictionary of sayings. Thierry retired from football, took up a donation to UNICEF, the Foundation for AIDS Research and the organization paying for the treatment of patients with cystic fibrosis.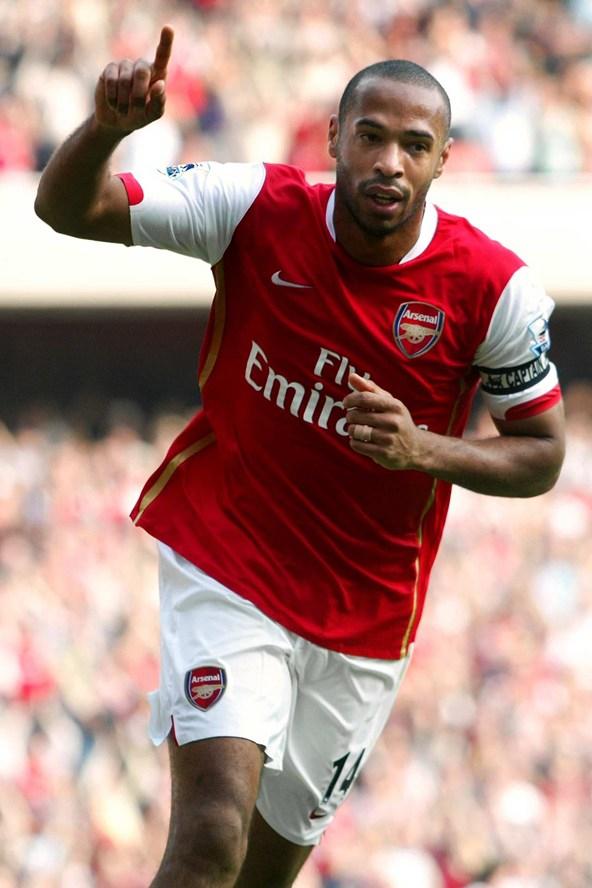 Spaniard nicknamed El Niño clearly earned this nickname: Fernando Torres' style of play is unpredictable and dangerous. Obscenely cute guy is a fervent admirer of Tolkien almost by heart knows the events of the epic "Lord of the Rings." But make no mistake: his sweet little wife Olalla and two children will be a great obstacle to the heart of this "kid". By the way, I think the one that he reminds Keanu Reeves?
Note .: El Niio (Spanish. El Niño - baby boy) or Southern Oscillation (Eng. El Niño / La Niña - Southern Oscillation, ENSO) - the temperature variation of the surface layer of water in the equatorial Pacific Ocean, has a significant influence on the climate . (Information from Wikipedia).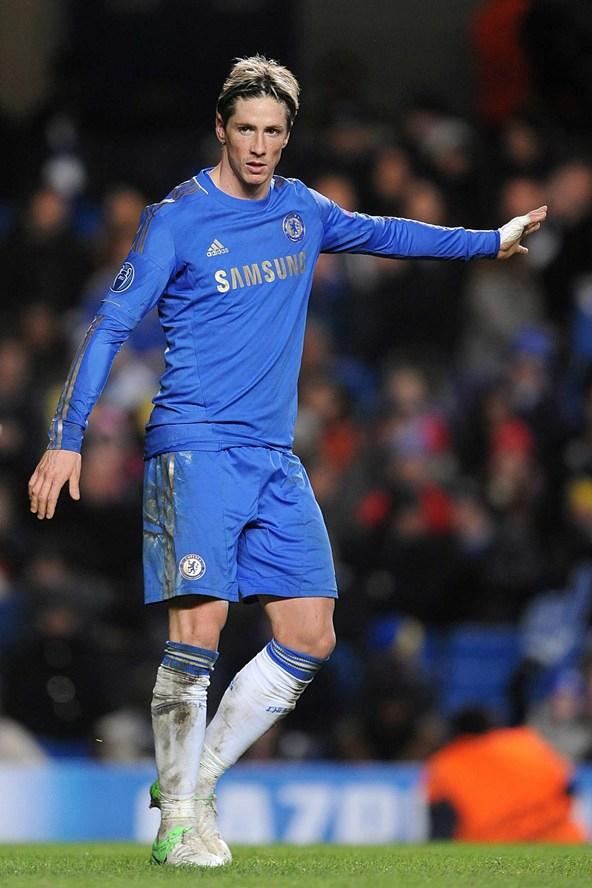 Jamie Redknapp noble heartthrob, English midfielder. His older brother - model, and features have model looks and Jamie. To enter the sports star is retiring Jamie local tabloids actively leading a secular life.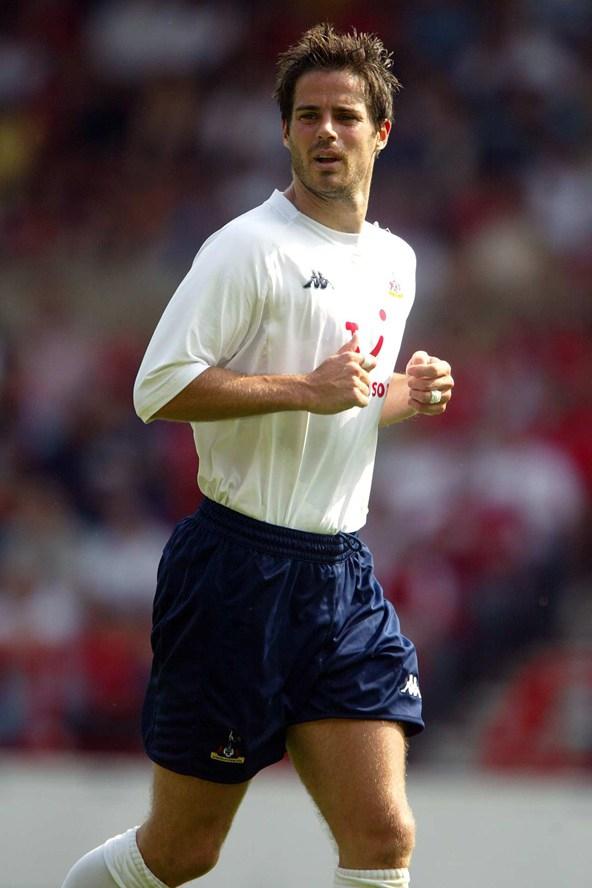 Cristiano Ronaldo, or love, or hate. Portuguese macho rich, handsome, successful, has great list of individual and team achievements in love with Irina Shayk and ... infuriates those whom he has not got.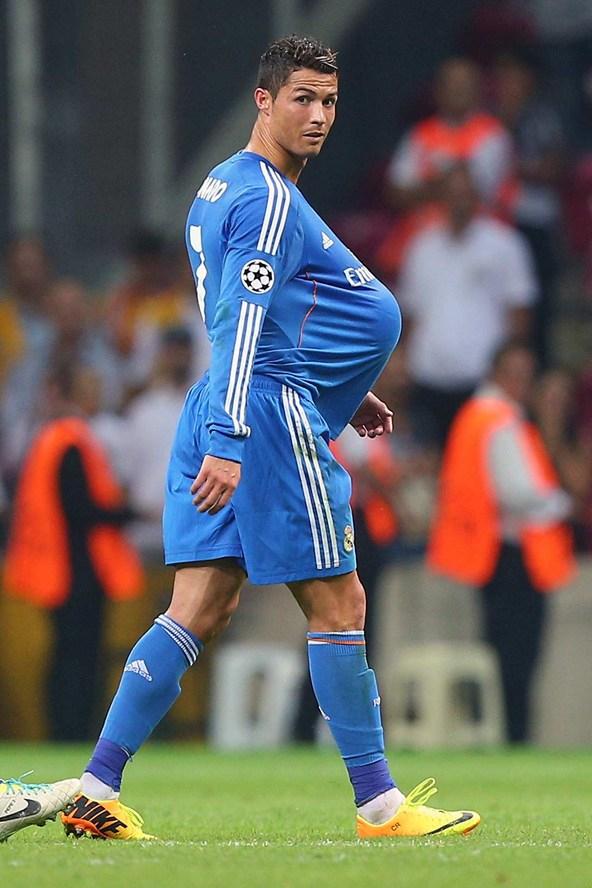 Gerard Pique - rude and brutal thug, central defender of the Spanish "Barcelona". Shakira loves his hot men and their little son in common.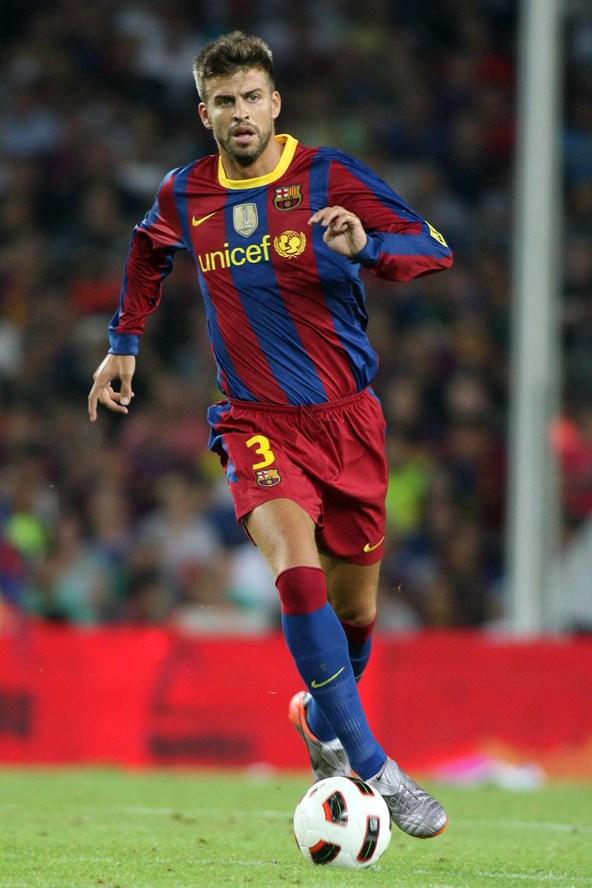 Freddie Ljungberg is called the Greek god. Although he attacked the Swedish team. In 2003, he was promoted from Calvin Klein, and the campaign has become one of the biggest in history.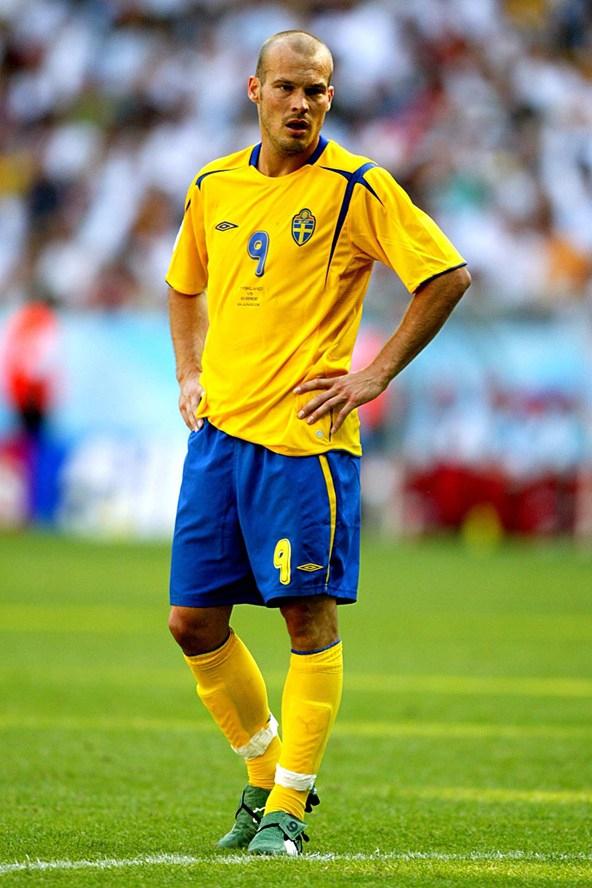 Dutchman Robin van Persie on the average ratings earned more than 75 million. Dollars in the period 2012-2013. Soccer player not only hopes his career. He has been a stock investment, released its own brand of perfume for men, owns a chain of fast food restaurants, leases the property. Maybe just his football hobby? With such a wonderful business inclinations?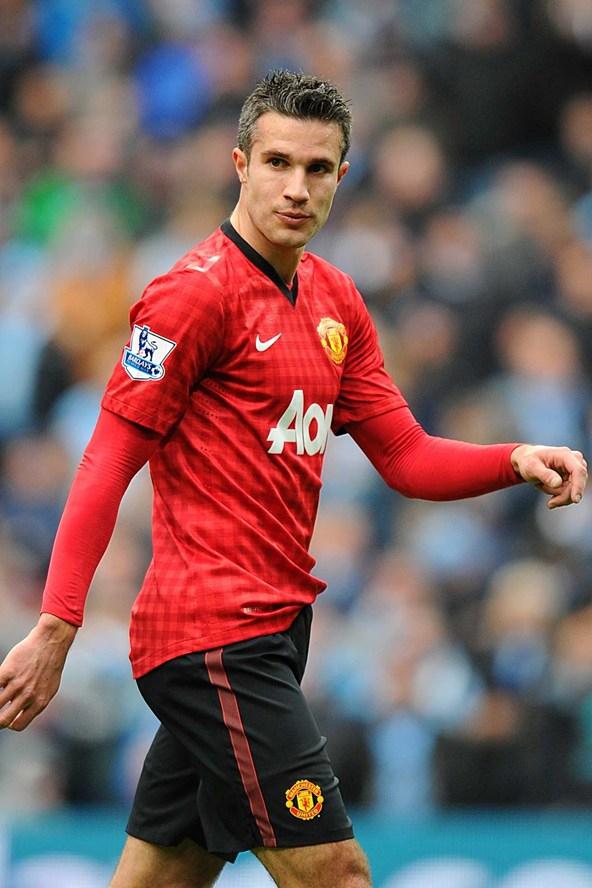 David Ginola has a purely French charm. He has been a dream for many companies trying to make it permanent face of their brand. He was invited to the company Braun, Morgan, L'Oreal and Renault, Cerruti. But he is known not even that. Its delicate taste manifested in the collections of wine from his own vineyard in Provence.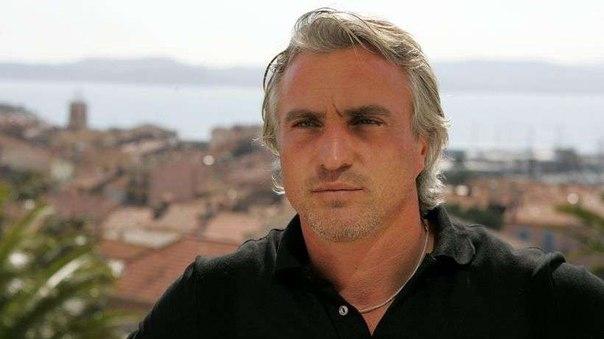 Ryan Bertrand - English footballer, left-back football club "Chelsea" and England.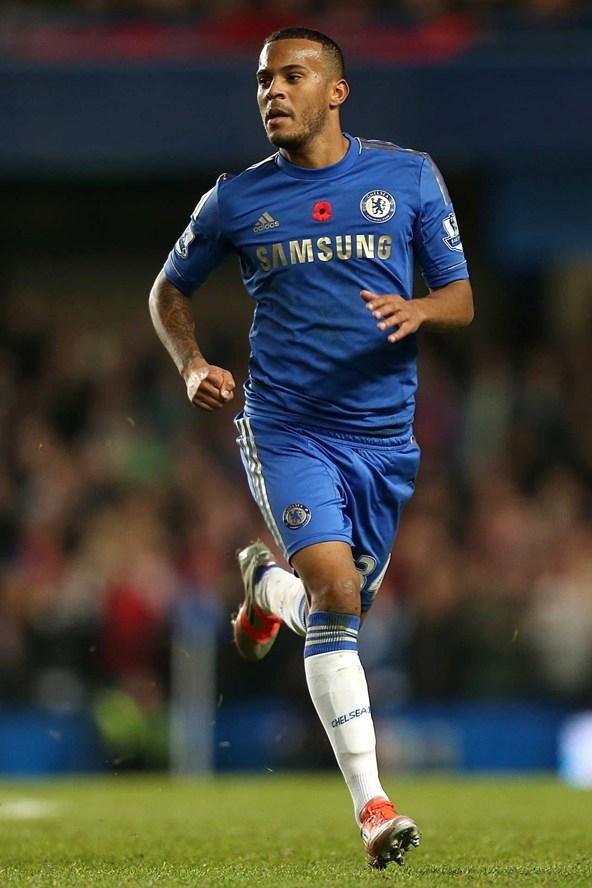 Frank Lampard - Chelsea player, former vice-captain, one of the best midfielders in our time, at least among English players.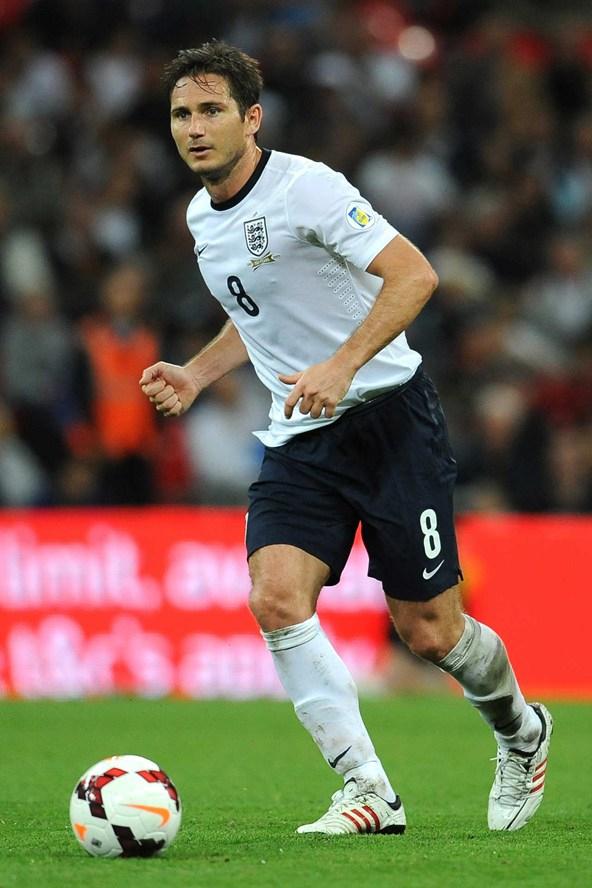 David James English goalkeeper, Giorgio Armani model and H & M, columnist The Observer.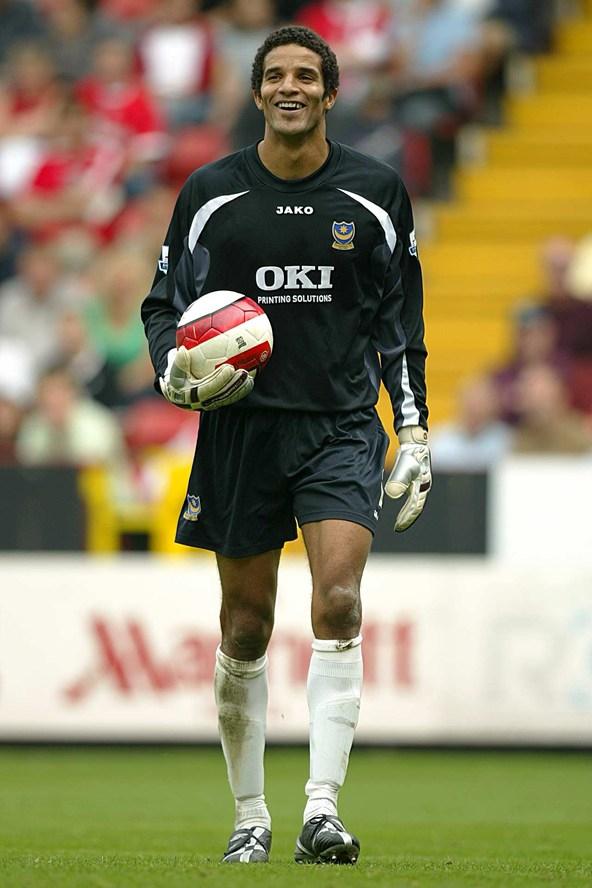 Aitor Osio - 37-year-old retired Spanish footballer. Bach, among other things. His appearance typical Mediterranean resident, beautiful eyes and charming smile makes it a favorite of women.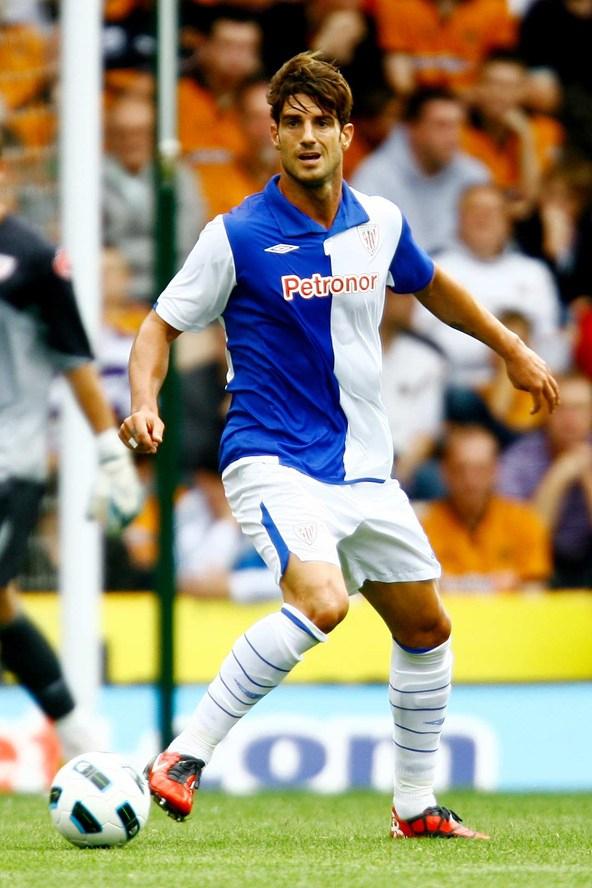 Frenchman Yoann Gourcuff - midfielder player "Lyon" and the French national team. Considered one of the best of its kind.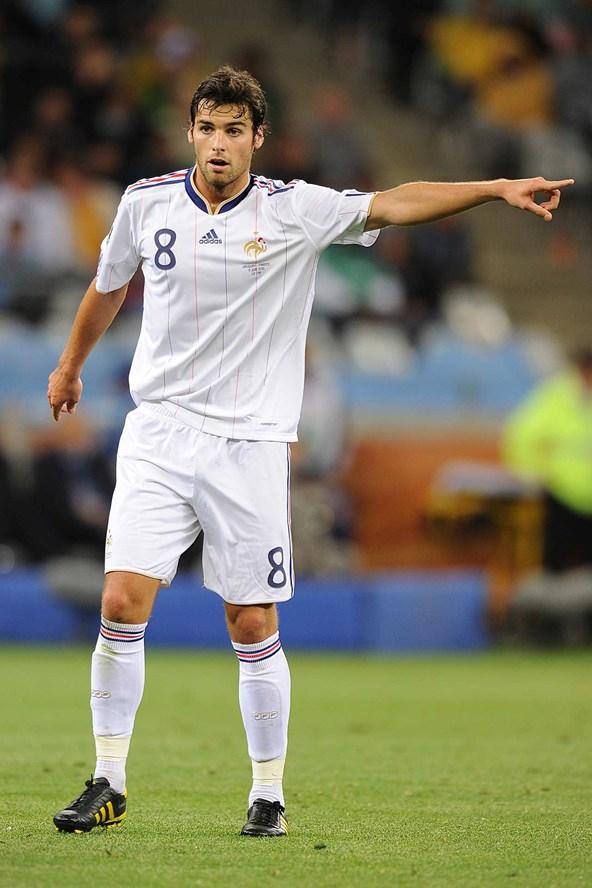 Olivier Giroud - French striker, who currently plays for the English team "Arsenal". Watching him on the field - a real pleasure, both professionally and flexibly, aesthetically it works.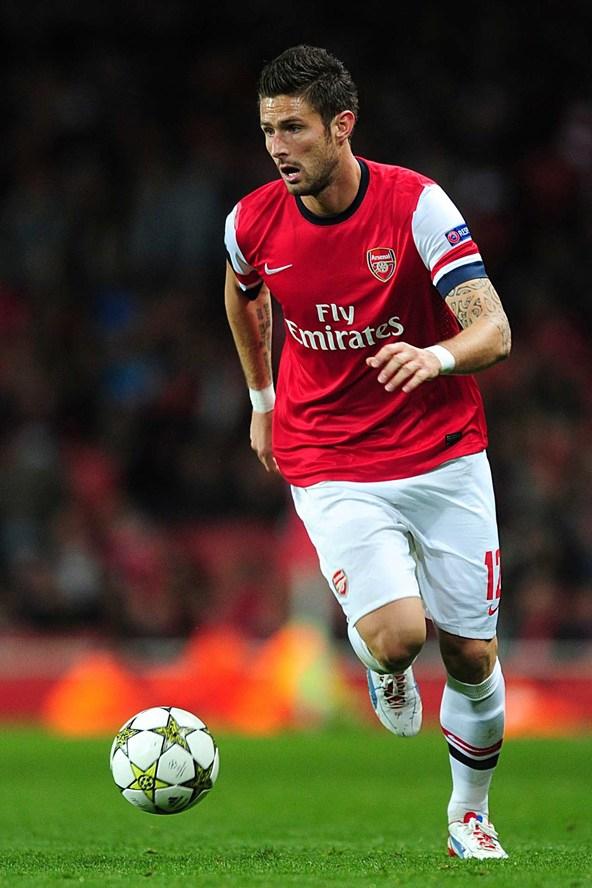 Brazilian Cheerleaders thrilled by his favorite Ricardo [
censorship i>]. He took part in the photoshoot for the fashion house Dolce Gabbana. Approximate boy, Ricardo married classmate Caroline entirely, which was in love since childhood. He calls his girl his Bible, the book of his life.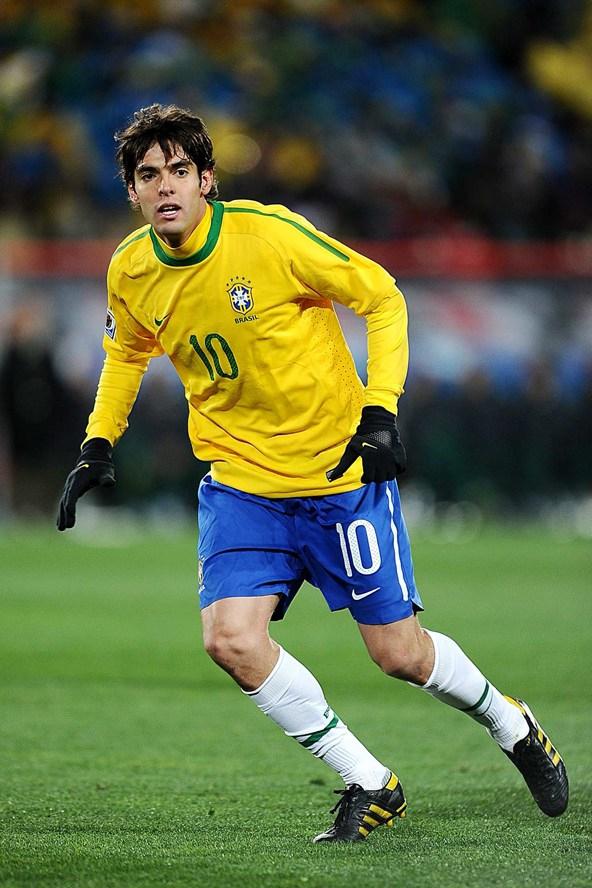 Michael Ballack - imp №13, aggressive male gaze. Opponents he scares and fascinates women.




Goalkeeper Joe Hart with a sculptured face and white hair explicit deceiver. Has an impressive growth. By the way, is filming a commercial shampoo Head & Shoulders. Foot tall, athletic, smart, player of the English team of English football club from Manchester, Hart has a typical Caucasoid appearance.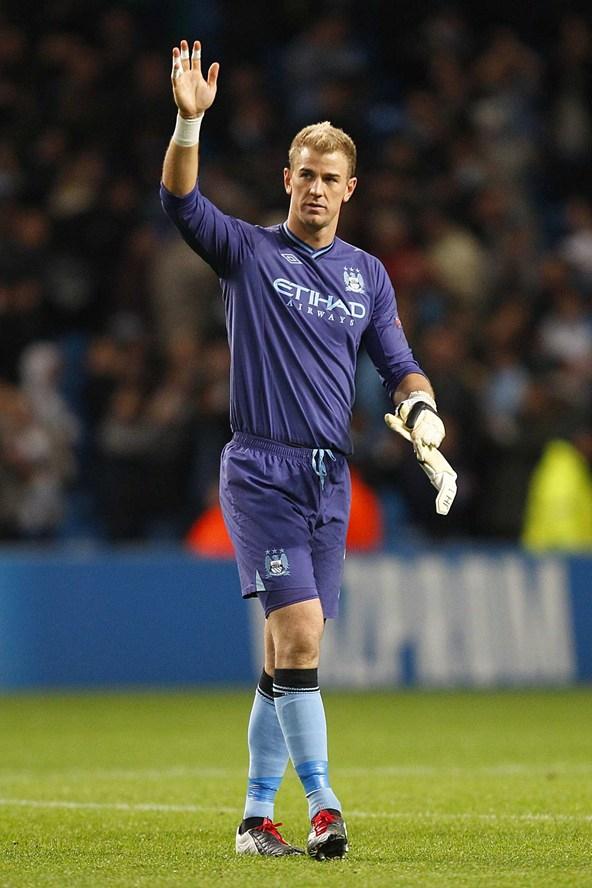 Francesco Totti has earned the nickname "The Italian Beckham." As beautiful as happy not alone, as well photogenic, charismatic and famous. Chet Totti (wife Ilari - model), has long presented itself as a brand. Francesco loves to race on his motorcycle. Francesco Italian football, attacking midfielder and striker.




Pablo Osvaldo from Argentina with melting chocolate sparkle in his eyes - just demonically tempted. He calls himself a man with a bunch of demons inside. Willingly believe with eyes can not be a simpleton. At the moment, the club striker Pablo "Southampton».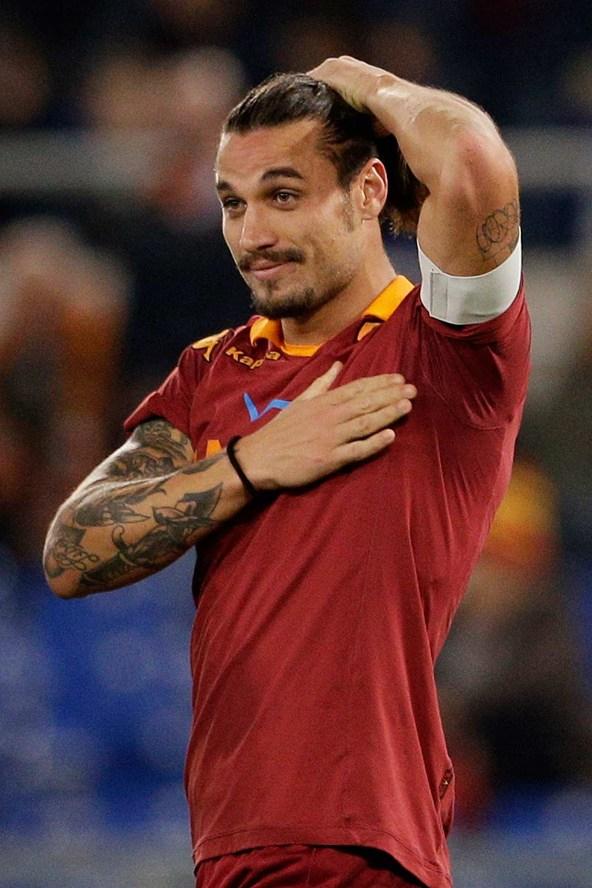 Jealous wife Mikel Arteta protects its too beautiful, even Cute man from the crowds of fans. And for good reason: release from them is not there. Arteta Spanish football player. Vice-captain of Arsenal London.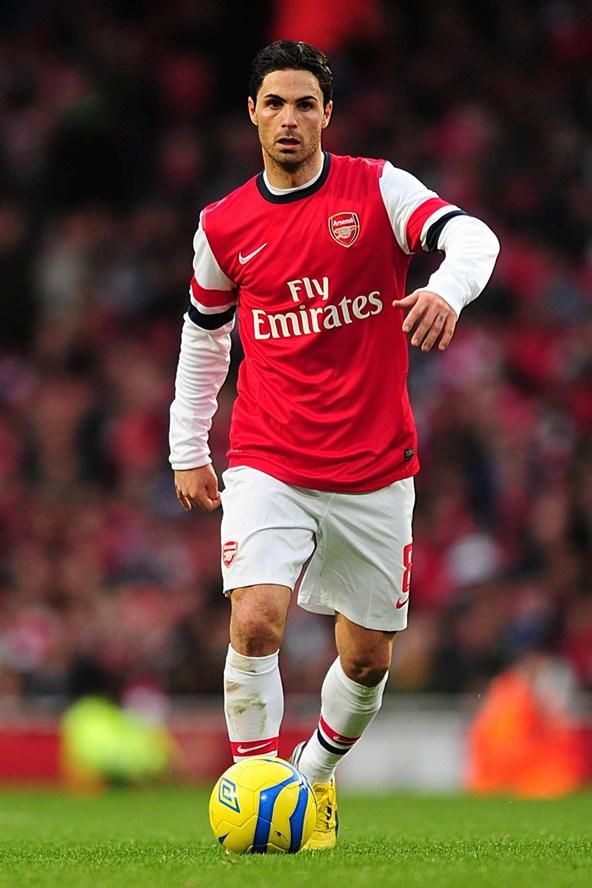 Exquisite Italian Marco Borello considered very elegant man, a dandy. In the record of the romantic relationship between the number Brazilian model Camilla Morais. Marco striker Club "Roma».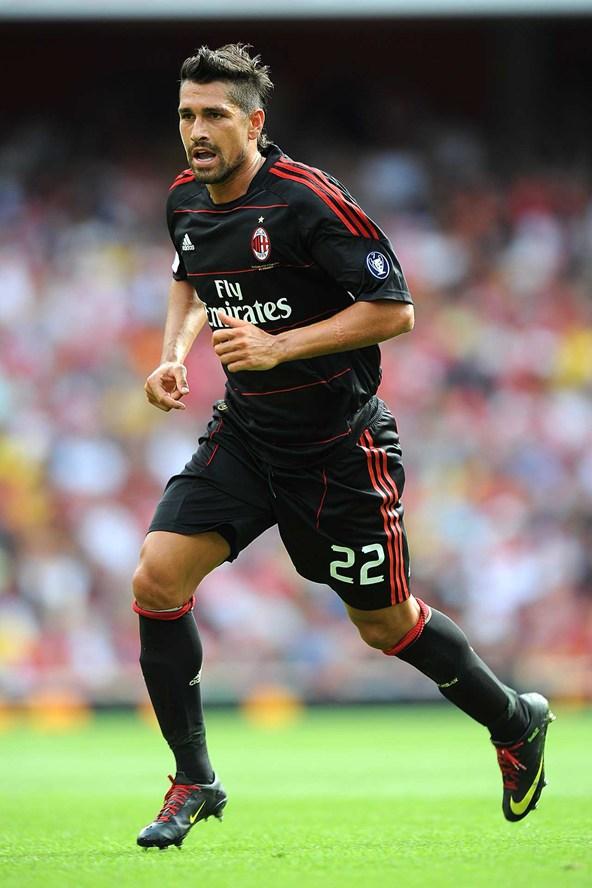 Charismatic thoughtfulness Chris Smalling captivates his masculinity. Perhaps, it is much more attractive than sweet facial features other players. Chris Smalling plays as a central defender for Manchester United.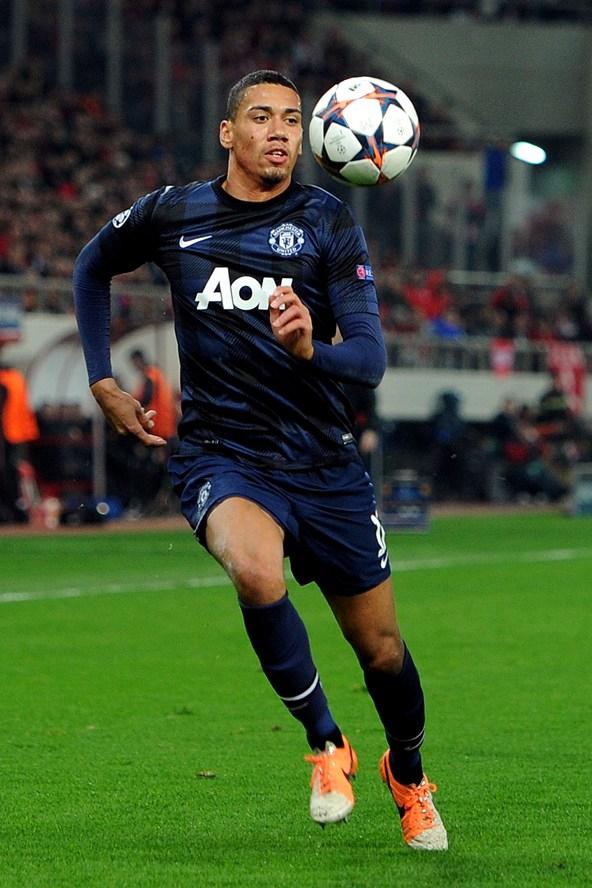 Manuel Neuer simple German footballer with modest external data. But he is not famous for it, and your mind. Received half a million euros in the German show "Who Wants to Be a Millionaire", he gave all the money to charity. Goalie "Bavaria" is valued for its agility, tenacity and the ability to instantly assess the situation.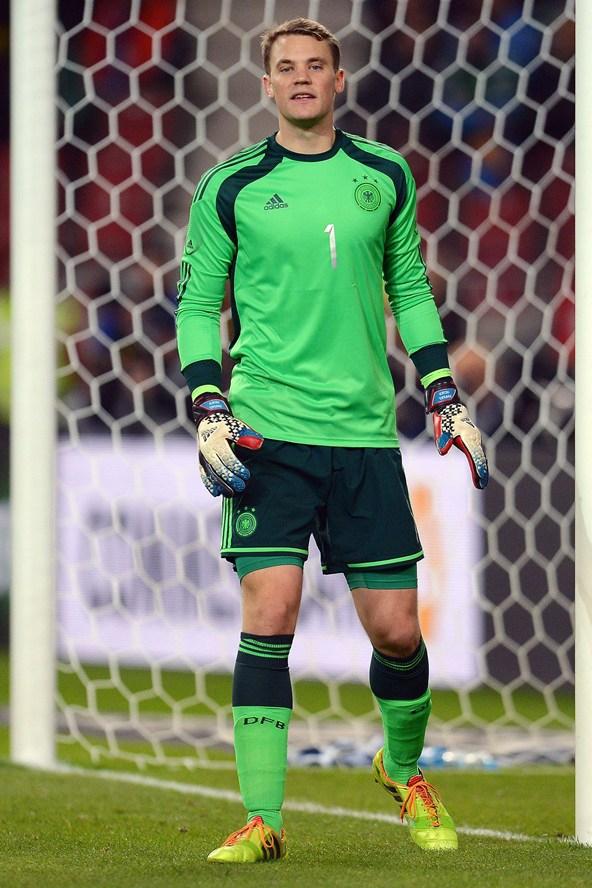 Tall, handsome, Mats Hummels, Dortmund defender "Borussia" and the German national team. Not so long ago it "to seize" girlfriend Cathy Fisher, and all the free time he devotes to her only. The envy of fans.