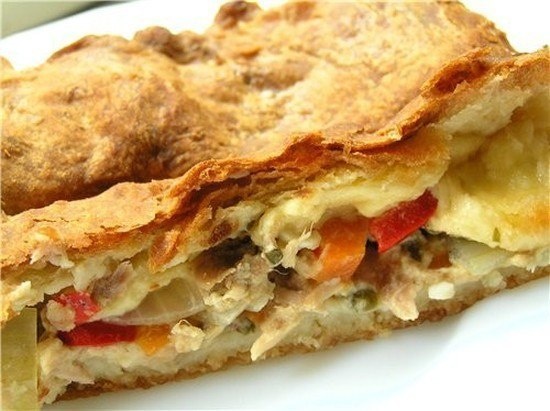 Preparation:
1 puff pastry roll well and put on a baking sheet. Stuffing mix with spices, onions and put the top half of the test.
2. Then put the chopped potatoes and bell peppers.
3. Cover with the other half of the dough and seal tightly around the edge,
4. Bake in the oven at 220-250 degrees for 40 minutes.