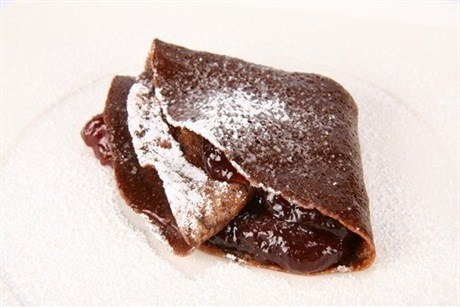 Ingredients:
Eggs 4 pieces
Dark chocolate 60 g
Wheat flour 1 cup
Milk 1 cup
¾ cup yogurt natural
Chocolate syrup 2 tablespoons
Sugar 2 tablespoons
Baking powder 2 teaspoons
Salt 1 teaspoon
Vegetable oil to taste
How to:
1. Melt the chocolate in a water bath.
2. In a bowl, beat the eggs and add the melted chocolate, flour, milk, yogurt, chocolate syrup, sugar, baking powder and salt. All mix until smooth. Leave for 5-10 minutes in a cool place.
3. Good heat the greased skillet over medium heat. Roast pancakes, adding oil as necessary, until cooked on both sides.