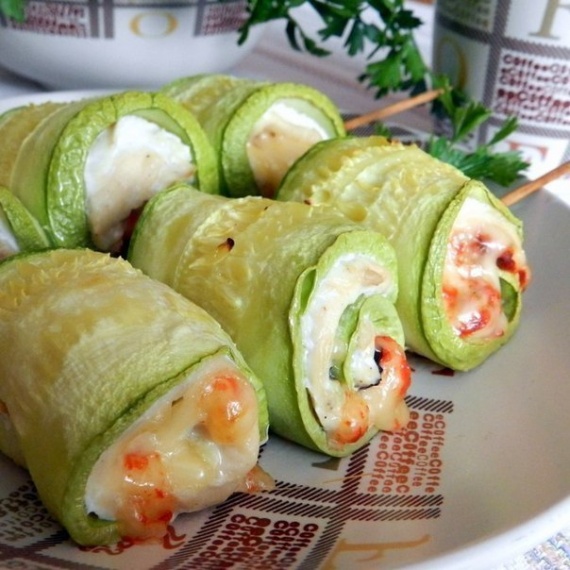 Preparation:
1. Squash wash and cut into strips approximately 0, 5 cm.
2. Baking lay a baking paper, spread squash, slightly greased with olive oil and season with salt. Put in a preheated 180 degree oven for 5-7 minutes to zucchini softer and better folded.
3. Chicken fillet cut into thin lengthwise strips, a little beat off, salt and pepper. Add garlic, stir and leave a little pomarinovatsya.
4. prepared to put zucchini strips of chicken, sprinkle with cheese, basil, add a little sauce.
5. Twist rolls, chop off their skewers and bake at 180 degrees for 25 minutes.