Today let's talk about the most favorite movie of the Soviet period, which can now be reviewed with great pleasure.
Read on, it will be interesting.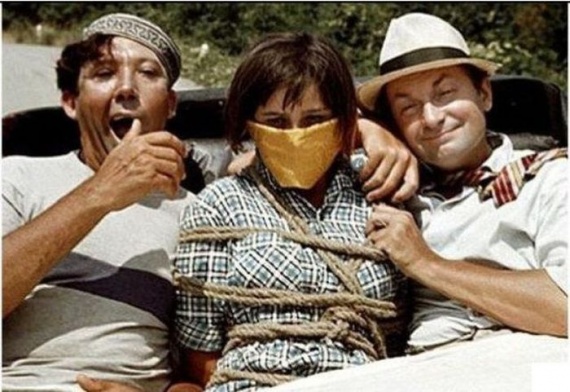 As said after the premiere of director Leonid Gaidai, "I knew that the film turned out funny, but this success could not imagine." Today show this film on TV collects a record audience ratings. We thought starichё youth recalls. Conducted a survey and were surprised to learn that the main audience - 18 to 35 years ...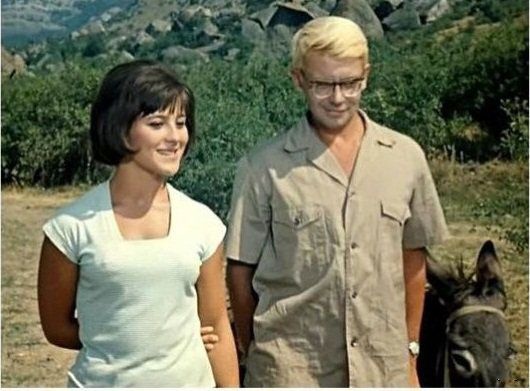 1 April 1967 had on Monday. That is clearly timed to the premiere of Day of laughter. She passed simultaneously in 53 cinemas. In fact, "Prisoner of the Caucasus" - the sequel to the famous film "Operation" Y "." Written by James and Maurice Slobodskoy Kostyukovsky saw wildly popular tape applied to "Mosfilm" application for filming a new movie with the working title "Shura in the mountains."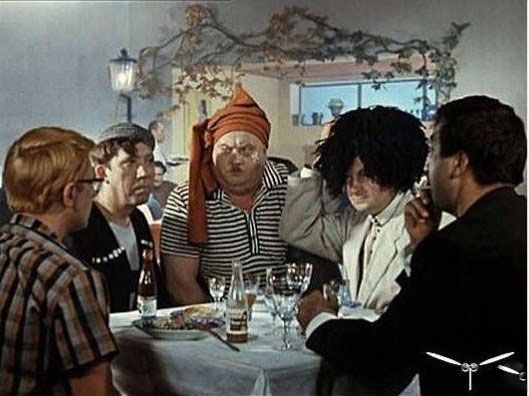 It was to consist of two parts. The first - about the abduction of a student of Nina; second - on a scientific expedition, looking for Bigfoot, whom posed as Coward, Bobby and Experienced. In the end only approved first.
Then for a long time to persuade Morgunov and Nikulin, who considered the scenario far-fetched; went over five hundred of actresses for the role of Nina ... Just one year after application, the selection committee saw the first shots: Coward writes thoroughly on the fence "X" Experienced attributes "y", and after the appearance of a policeman Goonies appends "dozhestvenny film." This, by itself, was ordered to cut once. Then there were many quibbles. When all wishes fulfilled, the film for a long time lying on the shelf. But he looked at a closed show himself Leonid Brezhnev and ordered to release in rent. In the premiere year he won first place ribbon - it looked 76, 54 million viewers. And what is interesting: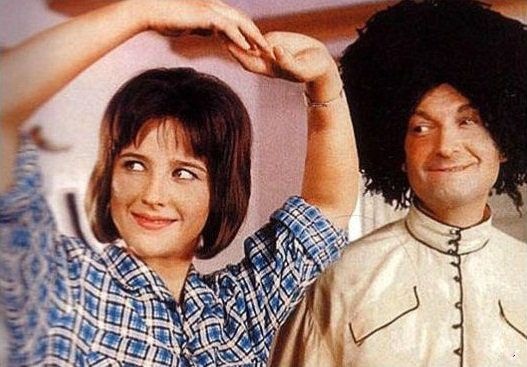 • Do not in the Caucasus and in the Crimea. Only one episode in Sochi.
• Voice actress starred - Natalya Varley - the viewer is not heard, sang for her Aida Vedischeva, Hope Rumyantsev said.
• Bears first scratched on the axle. But hudsovet demanded clear allusion to blohasto animals. And in the song "If I were a sultan" was another couplet: "If all three of his wife poured me a hundred, three hundred grams of total - is something ...».
• Initially CAAX should be Ohohovym. But the Ministry of Culture found the big chief of that name. However, in the party organization to find and Saakov Mosfilm, but did not change anything on the personal order of the Minister Catherine Furtsevoy.
• The largest fee received Leonid Gaidai - 4140 rubles, plus 2,000 for the script. In second place Shura - Alexander Demyanenko - 5220 rubles. (74 filming days, 10 days dubbing). On the third - Yuri Nikulin - 4238 rubles (43 shooting day, 6 - scoring).
• Coward, Bobby and Experienced traveled by car Nikulin «Adler Trumpf Junior». It is produced in Germany until 1941. Cleaning the car - GAZ-55, manufactured before 1945, by the time the film is already considered a rarity.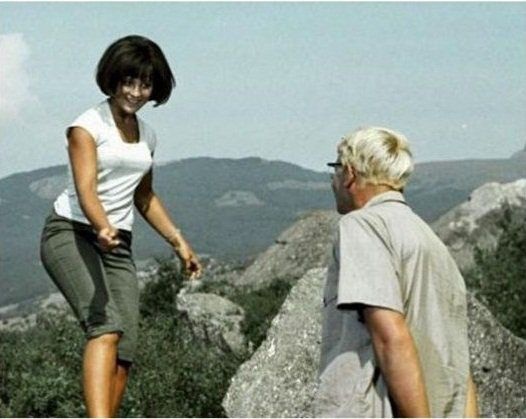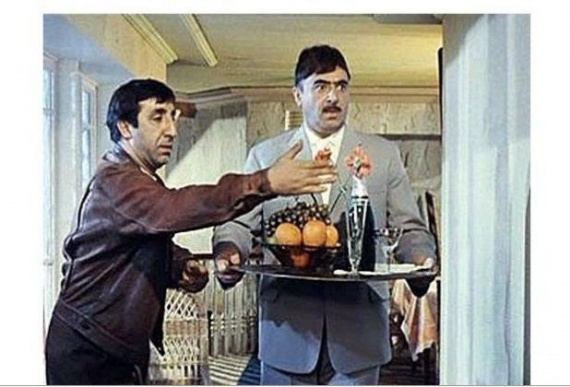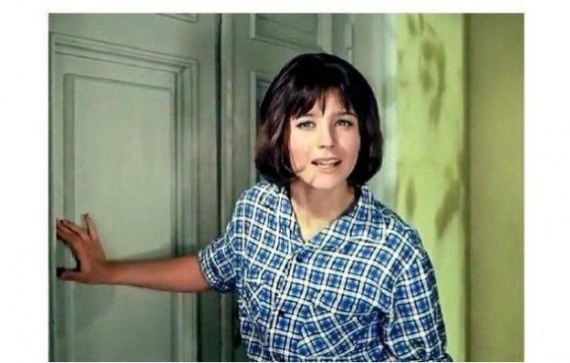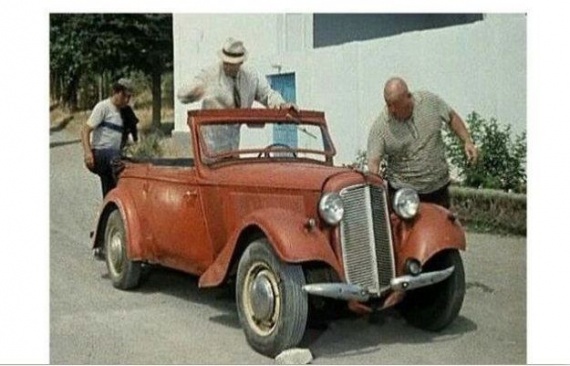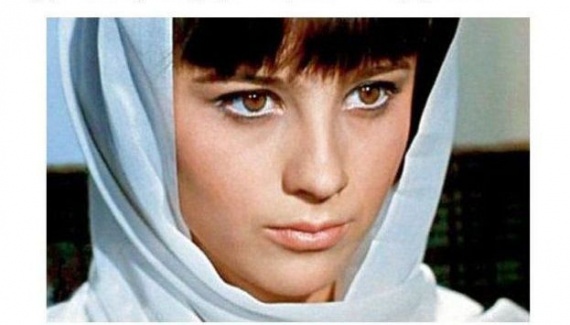 Source: cccp-film.ru