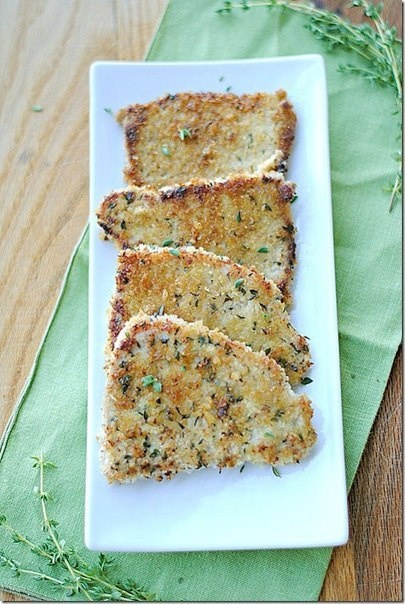 Preparation:
1. Preheat oven to 230 degrees.
2. Each chop Spread mustard.
3. breadcrumbs, thyme, parsley, salt and pepper, mix and roll in this mixture chops.
4. Fry in a pan with butter on one side of the chops until golden brown.
5. Turn the chops and place in oven (in a cast iron skillet) for 8 minutes.
Serve.