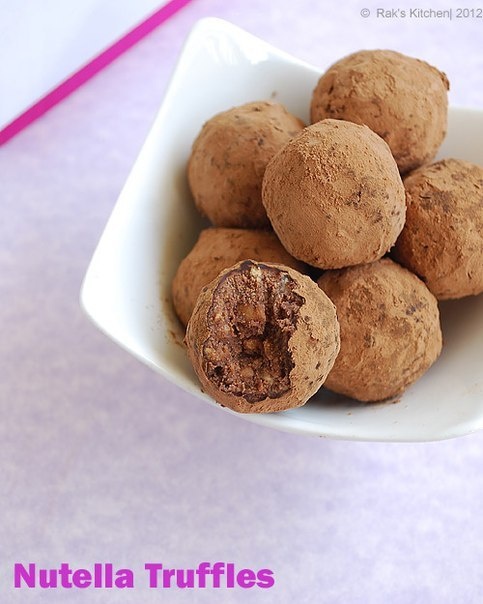 Preparation:
1. In a bowl Put Nutella and butter and melt in the microwave (1, 5-2 minutes). Finely mangled cookies and cereal together, add to butter and Nutella. Mix thoroughly.
2. Slightly cool. Blindly small balls and place on a platter.
3. Roll the balls in cocoa and refrigerate for 3-4 hours.
Serve.