Just a few months ago it was announced that the first cars that were supposed to get off the assembly line in late 2012 - early 2013, there will be only through 2-2, 5 years. Hitch turned to layoffs in the companies, but the development of the car continues and ambitious plans - in effect.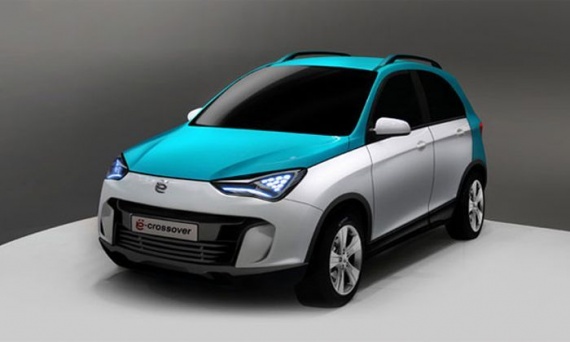 Ensure that we have succeeded in secrecy (no cameras, camcorders, and even voice recorders) at the site in Minsk, where the prototypes are being tested. Of course, we do not even have shown pre-production sample, and the so-called mullahs - a model with a body from another machine, but equipped with all the units of the future crossover.
Preceded by acquaintance with the novelty press conference held by the new General Director of "e-AUTO" Andrew Ginsburg, "One of the goals of the event - it is a little break appeared in recent skepticism about the fact that we are doing something incomprehensible without result . We want to show that, in principle, all of what we have said, is borne out not only in words, but in reality "- said Ginsburg. According to the CEO of the company, the project will be completed before the end of this year. After that, it will give the partners who will bring it into compliance with Russian standards.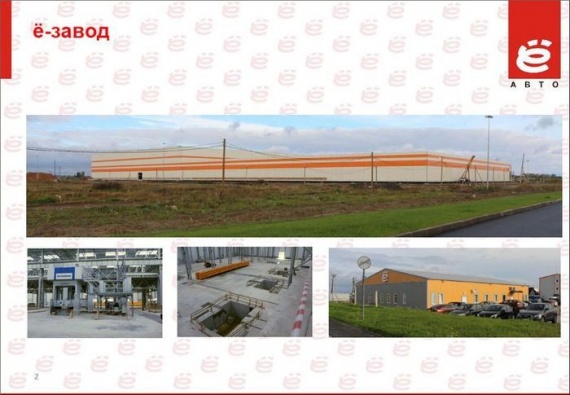 Ginsburg said that the main innovation which e-mobility threatens competitors - a buffer storage of energy on the basis of small supercapacitor. "This is the fundamental difference between our hybrid of all declared and produced at the moment of this class of cars, - said Ginsburg. - He not only gives us the opportunity to overcome the short distances, but, most importantly, very well dispersed and effective use of the braking energy, taking it most. All currently existing hybrid battery simply does not allow to collect a part of it. " A little later, at the site, Ginsburg called the approximate figures: Yo-crossover collects up to 60% of the braking energy, while, as, for example, Toyota Prius - not more than 30%
.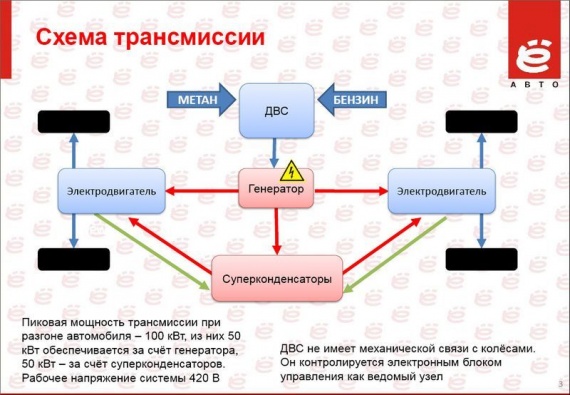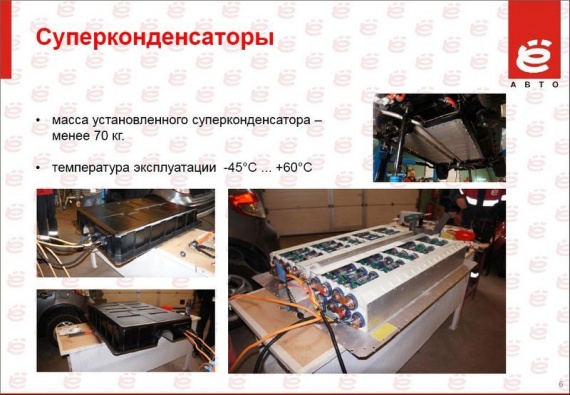 Basic questions of journalists called the body - because it is not found in nature. "To date, we have come to a situation where the power function takes on the frame, made by stamping and forming technology. This frame is nevertheless significantly stronger monocoque, has a much smaller number of parts and the very power structure is about 30% lighter than a traditional monocoque. The outer surface of the body is scheduled to make a special material. These are materials based on ABS, pre-painted, which eliminates the need for painting line at our plant, and allows us to significantly save money and be more environmentally friendly. This material allows a perfectly normal to carry out any repair work in a normal car service. Breakdowns are restored roughly the same way as failure motorcycle plating ". - Ginsburg explained
.