2. Hala Ranch, Aspen, United States - 135 million dollars. Owned by a former Saudi ambassador to the United States Prince Bandar bin Sultan bin Abdul Aziz. Besides the main house on the territory ranch has several buildings, stables, a tennis court and an indoor pool.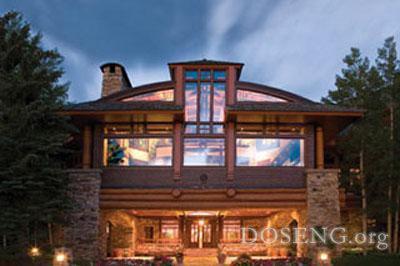 3. Mansion de Lamit, Palm Beach, United States - 125 million dollars. It belongs to Donald Trump, who has bought a house at an auction three times cheaper. The house has a ballroom, conservatory and swimming pool surrounded by a garden.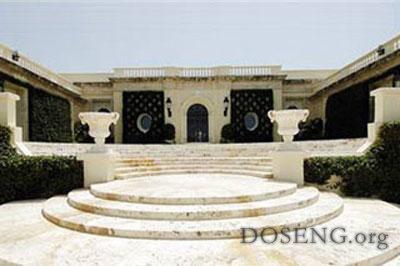 4. House Tranquility, Lake Tahoe, USA - 100 million dollars. Owned by Joel Horowitz - a partner of the famous fashion designer Tommy Hilfiger. The house has an atrium, an indoor pool, a cinema hall for 19 people and a wine cellar for 3, 5 thousand bottles.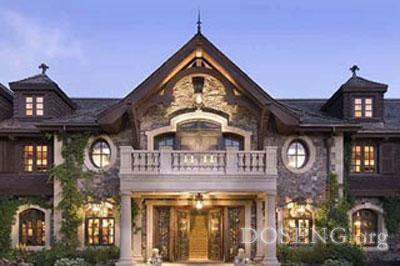 5. Waterfront Estate, Istanbul, Turkey - $ 100 million. His name, which translated to English means "Waterfront" estate received through location - on the banks of the Bosphorus Strait. The house has 64 rooms and is located on the territory of berth length of almost 70 meters.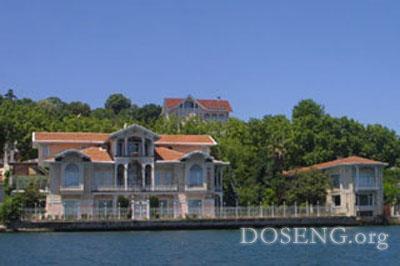 6. Toprak Mansion, London, England - 99 million dollars. Built Turkish impresario Khalis Toprak. The house has a swimming pool with a glass bridge and a Turkish bath for 20 people.