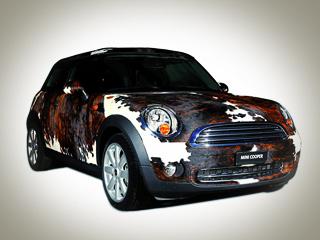 When the director of public relations division of the Swiss MINI Atbyur Claudine de Calderon (Claudine Hatebur de Calderón) learned that in the town of Zurich-Oerlikon (Zurich-Oerlikon) will host an exhibition New Spaces, she decided to put there something special. According to her, it had to be a piece of art that visitors can touch and caress.
Then the nice lady asked the Italian design studio Bisazza, and thence genius embodied her plan into action. They took an ordinary MINI Cooper and "sheathed" his very real cowhide leather. Overall, magicians from Bisazza took a full five cowhide.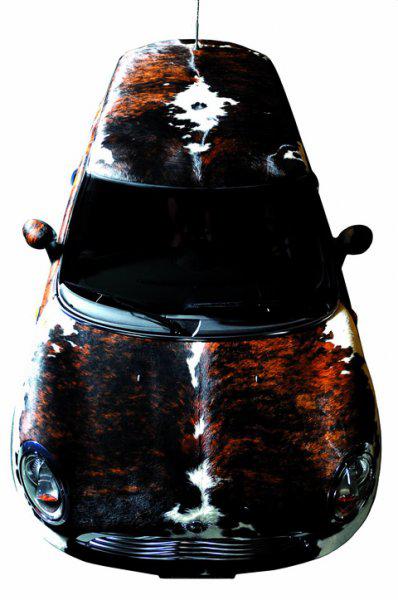 The result was a strange creature, which considering the size of a calf can be had called on wheels. Seeing this, animal advocates certainly indignant (if not already done so), but the creators Pet Mini, but it sounds so his nickname, should be commended for radical and unconventional approach to tuning this glorious machine.
* Www.drive.ru *