Capital Oxfordshire known not only in the presence of the oldest university in the English-speaking world. There also collect cars throughout its history connected with the history of Great Britain. 4,500 workers produce every week on the road all over the world 3500 legendary cars badged MINI. Here in Oxford, is one of the most modern and technically advanced car factories in the world, in which BMW Group for nine years has invested about 380 million. Pounds. Here we, a group of journalists from different countries who came to the festival MINI United, brought on a tour to show how to see the light of these cars.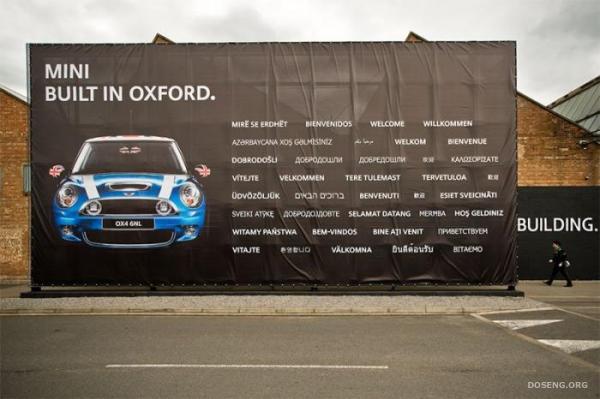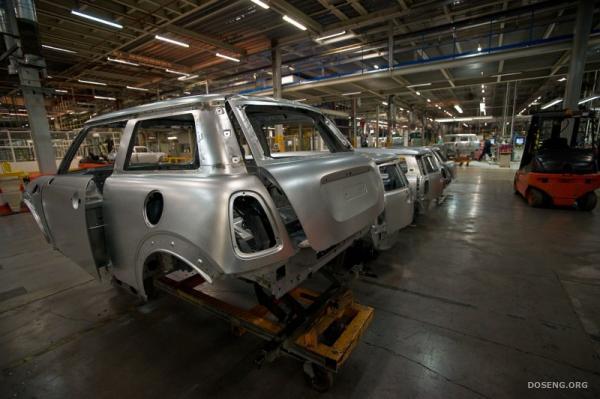 Now, in an area of ​​40,000 square meters assembly of automobile bodies involved 230 industrial robots.
The accuracy of the assembly of parts of the body such robots - 0.05 mm.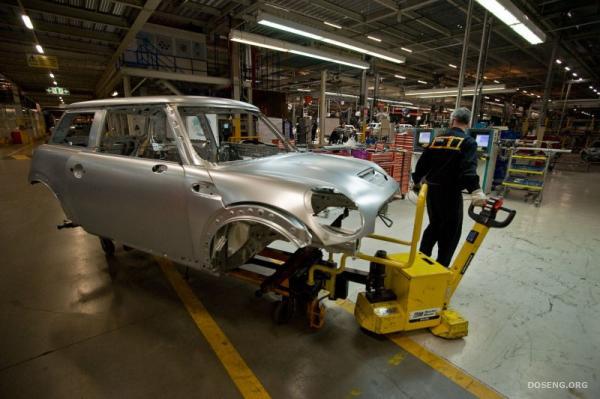 During the build quality ensures a special team. Corrected deficiencies found here, next to the assembly site.
Master brought one of the bodies to their workplace and begins to deal with it.