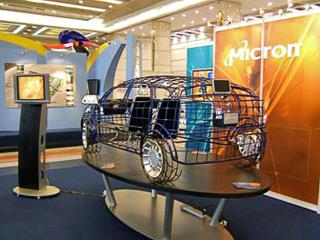 The other day one of avtovystavok was spotted strange Toyota Corolla. From a distance of a few tens of meters, she looked like a mediocre made three-dimensional model without textures. And only had come up close to her, it was clear that the machine created out of wire. However, if you are taking a picture of her on the cell phone, your friends will still say, "Oh, what a ridiculous 3D!»
And the author of this "mesh» Toyota name Benedict Radcliffe (Benedict Radcliffe). It is this English artist made commissioned by the Japanese company Toyota unusual. However, Corolla - not his first experience in the construction of transparent (or ghost?) Designs.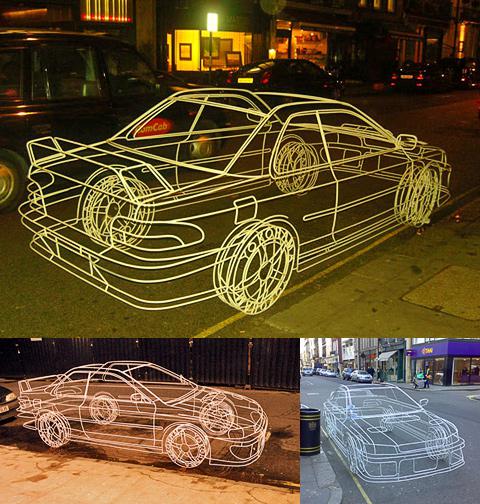 For example, in March of this year, Radcliffe created a wire model of Subaru Impreza. They say, however, that the author had parked on the street at the gallery a "sports car", the local police did not appreciate the joke and have written (just not clear who) fine. Then he returned to his creative laboratory tinkering cops for a nuclear bomb. Also from the wire itself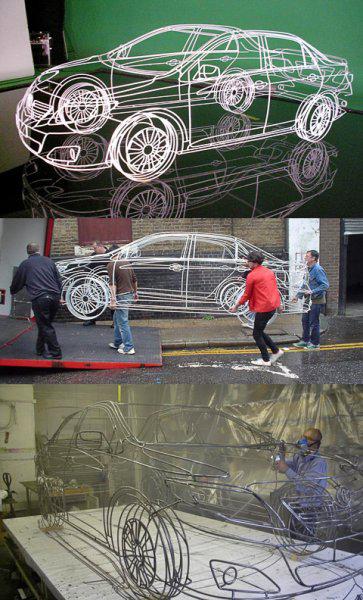 However, these two cars stopped Englishman. His latest development - a Lamborghini Countach. From the preceding it different is that this time, Radcliffe, together with Ben Wilson (Ben Wilson) made the car quite riding - it has a steering wheel and pedals (which, of course, have to twist). Thus, in its brand new Lambo creators together went to the parade of art cars in Manchester. I wonder whether they stopped on the road for speeding?