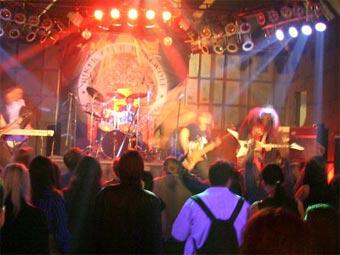 During a rock concert in the St. Petersburg club Roks Club on stage threw a bag in which there was a bomb, RIA Novosti reported, citing a source in law enforcement.
According to a source from the bag was smoke. The administrator of the club has filled it with water and threw it on the street, the agency "Interfax". In the club called riot police. They found the bomb, which consisted of a 200-gram TNT block and pack with 800 grams of screws and screws.
The incident occurred during the performance of the Swedish rock band. In the hall there were about 300 spectators.
The prosecutor's office opened a criminal case under article "illegal possession of explosive devices».
Source