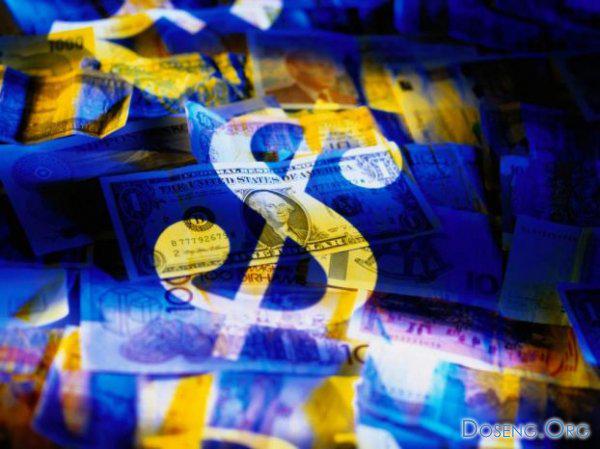 Some billionaires prefer not to shine in public and not to put their financial power on display. Forbes magazine publishes a list of the richest people in the world, the existence of which many of us did not know.
It is generally accepted that the vast state guarantees fame. Multibillionaire know by name and face ... But not these.
Susanne Klatten Frau from Germany owns $ 9, 6 billion. Have you ever heard about it? Meanwhile, Susan is the daughter of Herbert Quandt BMW head, better inherited an impressive share of the German auto giant and a 50% stake in the pharmaceutical and chemical company Altana. In 2006, Altana sold its pharmaceutical business of the Swiss Nycomed for $ 6 billion. Half of this amount went to Frau Klatten.
Takemitsu Takidzaki from Japan has a fortune of $ 2, 8 billion, and the journalists there is almost no pictures of him. Collector fossils, Takidzaki in itself is quite an indoor and an old-fashioned man, the spirit can not enduring publicity. He owns a company Keyence, produces sensor technology and automation devices. Keyence employees receive relatively high annual salaries - an average of $ 116 thousand.
American John Sall became in 1976 one of the founders of software giant SAS. He is currently working in this company for the position of executive vice president. John's personal fortune is estimated at $ 4, 4 billion. Soll is not very generous - last year he donated only $ 2, 3 thousand. On the election campaign of Barack Obama.
Swedish family Rausing monitors the state of $ 11 billion. At the head of the family is Birgitta Rausing, who after the death of her husband Gad inherited packaging company Tetra Laval. The board of directors of the giant sit Birgitta three children, and she has recently moved away from active work and moved to Switzerland.
Founder of one of China's largest real estate companies R & F Properties Lee Tze Lim and Zhang Li own $ 2, 1 billion each. Lee - Chairman of the Board of Directors of R & F Properties, Zhang - CEO. In 2005, the company has an IPO on the Hong Kong Stock Exchange.
Kazakh billionaire Vladimir Kim controls 46, 5% of the tenth-largest copper producer in the world of "Kazakhmys". According to estimates Forbes, Kim considered the richest citizen of the CIS countries (excluding Russian billionaires). To date, his fortune is estimated at $ 5, 5 billion.
Most Americans are aware of the storage company Bradley Hughes, which owns 2,100 stores in 38 states. However, few people have heard about its founder Bradley Hughes who retired from his post as general director in 2002. Bradley state today is estimated at $ 3, 7 billion.
Heir to the French oil services company Schlumberger Didier Primacy also does not indulge their media images. The primacy of not only the director of Schlumberger, and CEO Primwest Holding NV, which owns of the hunting, fishing and golf resorts in Europe and America. Primate condition is estimated at $ 2, 3 billion.
The widow of the founder of the Brazilian Textile Corporation Vicunha Mendel Steynbruha Dorothy and her three children in the control condition $ 1, 8 billion. In addition to Vicunha Steynbruh family owned Brazilian steelmaker Companhia Siderrgica Nacional, whose shares in 2007 grew by 144%. This is a record of the Brazilian stock market.
Source