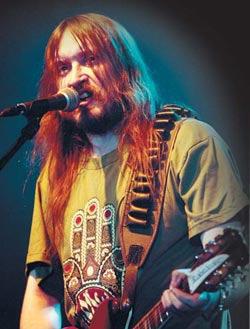 The widow, who died on Tuesday, the leader of the "Civil Defense" Yegor Letora admitted that her husband died after a sixth heart attack, the newspaper "Your day».
Natalia Chumakov believes that if he had time to see a doctor for help, everything would be fine. "Recently, Egor and then tormented by severe pain in the heart - said the widow. - I told him a hundred times to say: "Have pity on yourself, go to the hospital!" - But he did not listen to me. All the time, only one replied: "I am strong, can handle." For several years he had suffered heart attacks 5, and 14 youth experienced clinical death! The sixth heart attack took him away from me forever ... »
Letov recently bought a two-bedroom apartment in one of the most prestigious buildings in Omsk, but lived there for less than six months. "After dinner, he lay down on the couch to watch a video recording of his last concert, and a few hours later, I found him already dead. He died at his songs ... "- tells the Chumakov.
84-year-old father of musician Fedor learned of her son's death late at night. "After midnight I was called by one of the fans of Egor and offered their condolences, - says the pensioner. - At first I did not believe it. I thought joking ... But after the first bell rang a second, third ... And only after the eighth call, I realized that my son really died. Phone torn up all night ... »
"It's some kind of horror - grabs his head Fedor. - It is impossible to bury fathers of children! After all, even before we called him. I told Yegor all their sores. He wished he sympathized with me. At the end of the conversation I asked how he was feeling. He said: "It makes no sense to talk about it ... I do know that before you go." I was like a knife to the heart rezanulo ».
Now the case of the death of Yegor Letov took Omsk prosecutors. This is standard procedure - the prosecutor's office inspects the fact of death is always, if there is a medical certificate that the person for a long time seriously ill. The exact cause of death can be known only after the forensic examination, according to the CP.
Farewell to the musician will be held today in Omsk City Clinical Hospital No. 1.