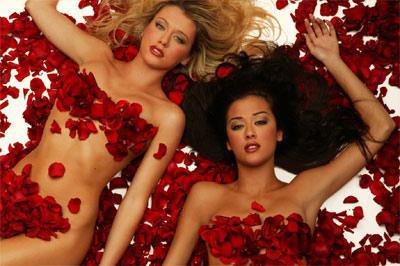 He went once to the pharmacy to buy the pills Seeb and fated to become a witness to the failed bargain.
Comes mean little man 50 years in the pharmacy, long windows considers mnetstso on the sides oziraetstso.
Dozhdalso when people became less suitable to the window and confidently as if he's a guy made of cast iron, said:
 - I give condoms.
And with a satisfied smile, anticipating hellish e @ Liu, waiting for him to bring kada. But nor yn #! But the chemist has to do not with your finger, and in response to it:
 - You what?
A peasant in touch! (Pause)
 - Well, like what, nuuuu ... uh ... probably rubber or from what they were doing, I'm do not know.
Chemist in touch! (pause)
 - The size of which you ???
In the face of the confidence man he went quietly in english. It's small paused, thought, and apparently decided not to disclose the size, and said:
 - And Cho I was measuring it or what? Well let anything in between.
Chemist:
 - You what?
A man decided. What he had not heard it, and so he said:
 - Heponyal ... I mean?
Chemist:
 - Tastefully how?
Muzhchok smiling nervously:
 - I'm kind of at a pharmacy prishol and not podovolstvenny! Eat nobody sobiraetstso!
Giggling, oglyadyvaetstso on okrtszhayuschih, but understanding in their eyes for some reason not nashol and turned back to the window, and quietly so, almost in a whisper:
 - Let's tasteless.
Chemist was in this sense a harsh aunt, his face is not one muscle moved. In the eyes hidden behind diopters on the FSE & quot; -90 & quot; nothing less, because much like a cross between a pair of binoculars and a microscope, it is icy calm that guy has already started a little nervous, rolling fingers leg as shkolneg. At this point, and he thought he had clearly not about e @ le. Most fsego they were like, 'Ha # uy me blah, the Gandon shit! Bitch bespectacled, give blah Gandon and ot @ $ vivo Recording. Size mlyat taste mlyat, and I can get to # uy nagladnosti and try mlyat immediately ask the opinions of others mlyat, blasphemy priperso I here? More nikagda come. And this "undead" in white mlyat, bathrobe condom would nakarmil. What, s @ amb. The taste? One fact horseradish, kada e @ nagneshsya not eat or sniff.
Or after th @ whether condom can cook tries, and eat. Tastefully potatoes at # uy! »
Chemist his next question back to the reality of man:
 - You what form?
Ha peasant was sorry smatret. Although if only between him and pharmacist nebylo glass partitions, these words staliby last in her life. He hysterically podhihikivaya practically rolled up his pants in the egg, turning to the audience. Speaks:
 - What form? TREUGOLHAYA !!! Cho then you gone mad galleries? What shape? What used to member dressed!
It became apparent that the man passed and returning his gaze to the window, almost shouting:
 - Give me a condom, so I nai @ atstso could without fear of gonorrhea. And I do not care with what taste, what shape and what size! Ha member somehow bent! Let's all. Who are closer.
The chemist's wife calmly blinking after their diopters, once again asks:
 - Do you how many pieces?
A man in hysterics, control is lost:
 - Mlyat! Yes, you go on with their # uy condom, bitch! Mlyat idiot! Chtop I once again ...
And entered the convent.
People whispered and laughed.