According to Jolie, she is more likely to give birth
It will be in France, where the actress is now taking
participated in the Cannes Film Festival opens.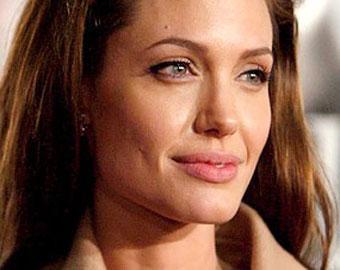 Angelina Jolie finally confirmed in person what is rumored for months now, namely that she is pregnant with twins.
Recognition of 32-year-old Angelina made during an interview with the television program Today, which she gave to actor Jack Black. Together, they are involved in articulating the new animated film "Kung Fu Panda."
"I am very happy. Unlike most women, I love being pregnant. It's like your whole body working on the baby, "- she said. On the field, future children Angelina did not ask, but according to unofficial information, it's about girls. Babes will be the fifth and sixth child in a family of Jolie and Brad Pitt. They already have adoptive 6-year-old Maddox, 4-year-old Pax, 3-year-old Zahara and Shiloh own daughter, which marks May 27 two years.