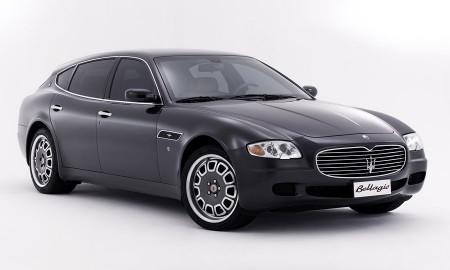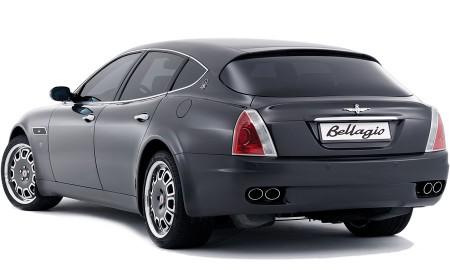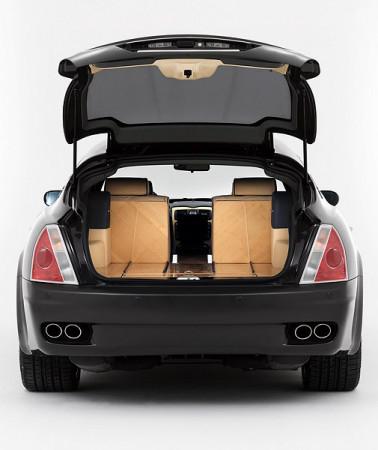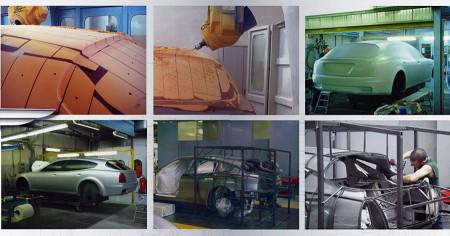 In the design competition d'Eleganza Classic Car Show was shown an amazing car. Italians from the studio Carozzeria Touring Superleggera managed to impress the public, although the main objective of the project to create a unique car was to show the strength of the team and demonstrate to potential customers the entire design process.
As a result of painstaking, balanced and accurate work to light a wagon category Grand Turismo, based on units of Maserati, and in particular sedan Maserati Quattroporte.
Bellagio Fastback Touring is made as if the creators of the Maserati Quattroporte conceived his car as a station wagon. In fact, a team of Italian designers coachwork spent a wonderful job of turning sedan Quattroporte in wagon (the exact body type is called a fastback). Although the Bellagio model retains the same external dimensions as the sedan, but is a more practical car. Bellagio Fastback Touring boasts an additional 50 liters of space in the luggage compartment in addition to the 450 liters of luggage compartment volume sedan Quattroporte. In addition, the folding rear seats (very unusual option for the car, where one of the main tasks is creating the greatest possible comfort for the rear, top, passengers) luggage space can be increased to 1500 liters. Thus, from the high-speed service vehicle for the transportation of "cones" Maserati transformed into a super-expensive personal car for transportation of items to the country - multi-million dollar villa.
Additional details of a converted vehicle and a body not much larger spoiled weight characteristics of a sedan. Turning Quattroporte in fastback has not led to a serious increase in curb weight. According to the information provided by the company Carozzeria, Bellagio Fastback Touring weighs only 50 kg more than the sedan.