The Italians - the master of many arts. Art beautiful life, art and adjust to get out, the art of living in the moment and enjoy it. And why not take a few lessons from them?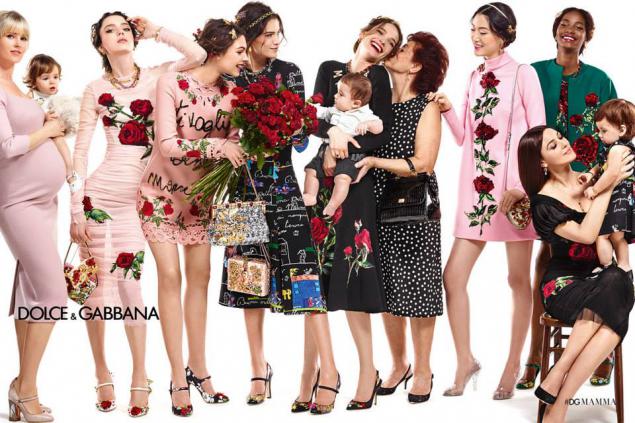 Yes, not all that deftly turns the Italians can "to land" in other countries due to various objective factors. But their attitude to many things - this is just what makes the life of a simple Italian in the coveted «la dolce vita».
1. Food - it's fun, the meal - a ritual
Italians live on schedule. It sounds incredible, but true. Only this particular schedule. This strict adherence rate: coffee and pastries in the morning - Lunch with the family during the day - with an aperitif 17-19.30 - dinner at 20-21 h. At home or in a restaurant.
There are on the move? Running with cup of coffee in hand? Fast food? All this forced measure applicable only in extreme cases. Even if the Italians have 30 minutes for lunch, it will paste in a cafe with friends / colleagues, and not bite at the monitor screen or a tablet / smartphone / book in his hand.
Best food - is the one that grew up there, where you are just cooked and eaten immediately. And the food - it's fun, which is required to share with someone. Because savoring and sharing experiences - is an integral part of the ritual, it makes the food taste even better.
2. Communication - is the engine of social life, the conversation is an art -
You can freely communicate with the unfamiliar person, but not in the tortuous weather and natural themes, and so that was interesting? Italy - a place where the organizers netvorkingovyh courses awaits the imminent bankruptcy, because this art all own childhood. Only last month, I suddenly finds himself embroiled in a long conversation with the pizza maker in a tiny eatery, where they make the pizza take-away, with the local film library caretaker, then a lady engaged in Nordic walking on the beach, then Signor in the cafe, was the owner of the family workshop sewing gloves.
The range of topics: from the harvest of citrus species and comparison of wines from the Veneto region and Abruzzo to Caesar's relationship with Cleopatra, and the dominance of Romanesque architecture in the region of Emilia-Romagna. These conversations provide food for thought, enriched with new knowledge, give new people and expand your borders. I was afraid that these conversations will take me a lot of energy, but no - they, on the contrary, is filled.
3. Life - it is not the pursuit of something. It's just life. Here and now
Stop. Exhale. Look. Note that there is life around you. Especially fun to watch the Americans stopped at full speed. Nogami even sorted out, his eyes still searching target and where to go, then? All have taken a cup of coffee and look at them as half-witted: Slow down, folks! It is very difficult to switch from the constant rush and feelings that do not have time to get something - some sort of miss the opportunity to understand that the possibility of sitting in peace along the road and see how you are rushing through it.
Italians live with the feeling that they have time to everything. And it is very greatly reduces the stress levels around. You suddenly stop and begin to hurry to keep up. Even with a three-hour siesta. Even with constant lateness of everything and everyone. Just your focus shifts to another.
Give yourself time for all, whatever you were doing (for food, for a long walk up to the house, the leisurely chat with a friend) and you will be surprised how quickly these costs are justified. Slow down - a way to a better quality of life ... and more rapid progress in many areas of life.
4. Quality of life - this is priority number 1. No compromise
Paradox: to become your life better, do not need more money. On the contrary, in the pursuit of higher earnings, satisfaction of ambition, you start to lose quality of life. Even if everything has already been achieved and built to maintain its status as you'll spend even more strength.
The device itself is life in Italy is such that leaves room for fun and quality of its accommodation. Remember, we talked about the schedule? It is actually made, so that all those little things that are the basis of quality of life, are built into the daily routine. There is a time for morning coffee and newspapers; time to be with his family during the day, pick up a child from school or take a nap; the time to meet with friends and have a meal with an aperitif, and so on.
Let it repeated a hundred times already, but not all reached the same! Do not live to work, and work, in order to have time to live. And manages to live well.
5. Be forgiving yourself. "Why not?" - It is a philosophy of life
Italy is full of temptations: a delicious coffee at every step, and delicious desserts, fine wines, vkusnyuschee ice cream, interior shops and shops with accessories, from which it is impossible to leave without buying.
So, why not ?! The idea is not to indulge in small pleasures, and so - every day.
Note: this is not about sticking problems, it is not about indulging themselves excessive, this is a little bit, then when you want to continue to feel that life is beautiful!
6. Spend time with your family. Family - is a fortress
When you run out of money, your achievements will be forgotten, scatter over the world friends, all that remains - this is your family. In the context of ongoing political and economic instability, typical for Italy throughout its history, the family was often the only place where you lodge and will not betray.
Now it is not so brutal, but the family still important. Italian Sunday dinners, which bring together all close and distant relatives, already legendary, the Italians make fun of their family gatherings, but ... are met. Because despite a noise unbearable aunts, grandmothers tiresome signature dish and constant talk about the figure and football, the family continues to give a sense of stability and security.
We often focus on quality as opposed to quantity. And the Italians believe that quality comes only after the number :) And it does not matter which goes and what your child is learning and how much time you spend together.
7. Walk with the children. Everywhere. Children - this is cool
In Italy, all children are allowed to enter. Of course, I do not mean formal can / can not be, and about the fact glad to see you with a child everywhere or only in those places that are equipped with special children facilities. So, in Italy, glad to see you everywhere. I see children and inspirational restaurants and beauty salons, and boutiques, not to mention the usual cafes, trattorias and shops. You quickly bring spetsstulchik, poteteshkayutsya Baby will find something to occupy three-year, - in short, if you have a child in her arms, then you're not an outcast, who are denied access to decent places.
And another joy: children's menu are the exception, not the rule. No dull chicken breast and mashed potatoes! Children eat the same as adults, and eat well.
8. HLS - this is not the choice of the individual, it's a lifestyle
Therefore, pasta and pizza do not affect the figure. The average Italian eats 26 kilograms of pasta a year, and wears a size M. It is interesting that I almost have not met the Italians dieters. Himself their daily diet have, in fact, the diet. It is based on a few simple rules: to balance vegetable / flour / protein food / fruit, cook a meal with only the freshest ingredients, use simple recipes, control portions.
And the second aspect of the Italian ZOZha: on foot and by bicycle. The machine - is to travel to a large-scale shopping or work, if you work away. Shopping - it's not every week stuffed in a supermarket car, it is a daily entry into a bunch of small shops and the market for freshly baked bread, prepared pesto caught fish. Meeting with friends - a park, square, beach, party in the bar or near it - all on your feet.
9. Clothes make the man. This is your way of communication
Italians are very concerned about the impression they make on others. And do you know? It's good. It's beautiful. People on the streets pleasant to look at. They have clothes for every occasion: you do not go to the park is what you go to the market or to meet friends.
Shorts, colorful shirts, slates summer in the city center somewhere in Rome or Florence - is nonsense. If a person dressed like that - it is 100% of the tourists. Being well (not necessarily expensive!) And dressed accordingly surroundings - a respect for themselves and others. A very special story - how they handle scarves, scarves, hats and other accessories. As one of my friends, I am willing to sell the soul, so to learn to tie scarf!
10. Good manners make life more pleasant
I can not complain about the lack of good manners at home, but some things I had to remember Italy again. Very basic stuff, but their use is miraculously change the atmosphere around you.
Wherever you went, smile and greet all the people there are. When I go to a small supermarket near the house with me he greets his every employee, whether he is at the box office or engaged in any computation - it does not matter. Now I have the first say hello and go out there every time with the feeling that was in some pleasant place, not just the milk bought. Talking to the man in charge in his view, to maintain contacts. If you are pushed, the first to go, "Excuse me," and the incident turns into an exchange of compliments. Some would call these things social tinsel, so be it, but pleasant to live with it than without it, and society as a whole becomes better.