Oullim Motors, a small firmochki from South Korea, published a photo of their first car - Spirra S. In fact, the car is called Spirra for their second, though such is the trial without the «S», introduced in 2004 as a three-dimensional model, I never saw the light. The reason for that became some of the financial difficulties of the company.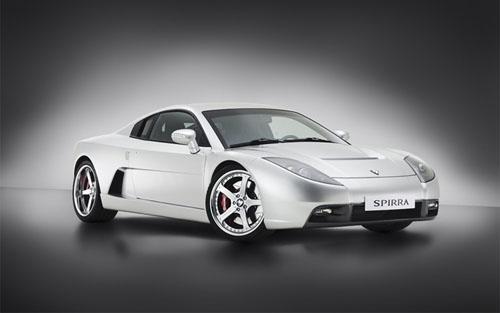 Physical layout sets - here it is a mid. Like many other similar sports cars, created "from scratch», Oullim Spirra S does not pose any specific technical or design solutions. The front and sides look simple and not so modern, but Thu something interesting occurs in the rear - there is two-tone rear bumper decision. Vehicle length 4357 mm, width 1924 mm, height 1216 mm. The wheelbase is quite long - it is equal to 2 660 mm.
Moves Spirra S using turbocharged V 6 engine with a displacement of 2, 7 liters. "Hundreds" acceleration takes 4, 8 seconds and a top speed of 305 kilometers per hour.
Orders have already been taken, the declared value - from 100 thousand dollars.