LG Electronics announced the Russian market a new multimedia phone LG KF700, where a combination of three input methods possible to create stunning intuitive interface and provide instant access to numerous functions.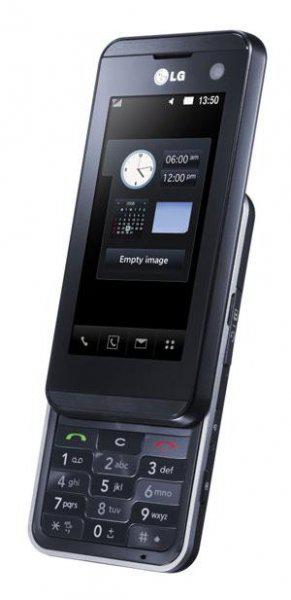 With an optimized navigation provides instant access to all of LG KF700. The world's first phone with three separate input methods: through a 3-inch touchscreen, alpha-numeric keypad and shortcut dial. Each of these input methods is the most effective for specific tasks, which increases the intuitiveness of the user interface.
Wheel quick access to the back of the phone quickly scrolls through six user-selected features. This can be done at any time from any application, not just when the phone is idle. Also, the wheel shortcuts can be used to scroll through the pages of the World Wide Web or e-mail, sound control, and other functions.
The new touchscreen phones manufacturers often deprived of the alphanumeric keyboard because of its uselessness. But these studies LG Rumor that it still demanded by buyers not only by force of habit, but also because it can help easier to call, and it is perfect for texting. LG KF700 meets this need.
Combining the different input methods, you can make phone LG KF700 even more powerful and convenient. When viewing the internet on the wide touchscreen with the wheel shortcuts can zoom in and out of web pages. When sending text messages, the main characters are typed using the alphanumeric keypad, and more - are available on the touch screen, moreover, they may vary depending on user habits.
One of the major functions of the multimedia phone LG KF700 is the best web browser with access to Google Search, Blogs, Gmail, maps and Youtube. Support for HSDPA 3G networks makes searching the Internet extremely fast, and provides other features, such as video telephony. Other multimedia features: MP3 - player, MPEG4 - Video player, 3.0 - megapixel camera, Bluetooth connectivity and more. All this packed into a slim and stylish body with a strong minimalist character.