Samsung has introduced a mobile phone M110. Announced candy bar is different from other devices reliability, Dust and moisture resistance.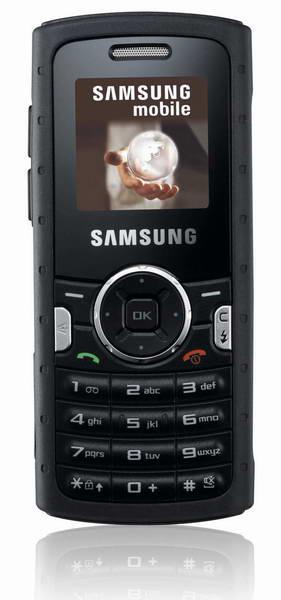 Samsung M110 rubberized body, and its rear cover, behind which a battery, has a special latch eliminates the emission of the battery in the fall. According to the manufacturer, Samsung M110 is certified under the international standard IEC-60529 and is protected against dust and moisture level IP54. Thus, it can be used in the open air when the weather is not the most favorable.
Meanwhile, equipped with Samsung M110 by modern standards, below average. It has a camera with a resolution of legacy VGA, 1, 52-inch CSTN-LCD with a resolution of 128 x 128 pixels, Bluetooth 1.2 and FM-radio. The phone supports dual-band network GSM. Dimensions - 109 x 48 x 17, 9 mm.
Given the long time of Samsung M110 on a single battery charge (up to 8 hours of talk time and up to 400 hours standby) and "endurance", this unit can be recommended to users, leading an active lifestyle.