Good afternoon, Habr!
In recent days, the exhibition Mobile World Congress in Barcelona, ​​Samsung Electronics has announced a range of new products, including two processors Exynos, two CMOS-image sensor and 45-nm chip NFC IC third-generation and energy-efficient Wi-Fi module for use in modern smartphones and tablets.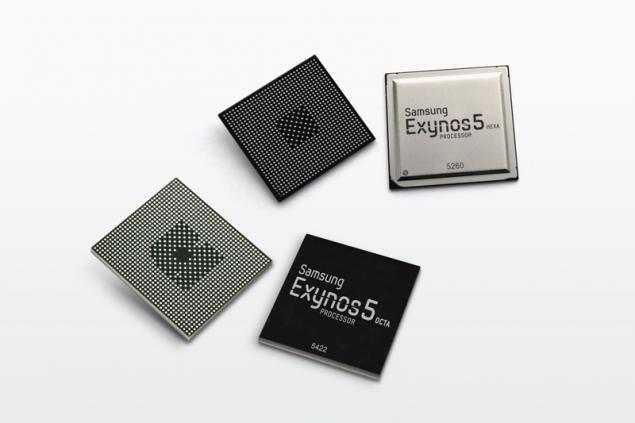 The new Samsung Exynos 5422 processor is based on 28-nm process technology and is part of a family Exynos 5 Octa. He has eight cores - four high-performance cores, designed for heavy loads (ARM Cortex A15, up to 2.1 GHz), and four low-power core to solve simple problems (ARM Cortex A7, 1, 5 GHz). In comparison with the previous line of processors Exynos 5 Octa, the new solution provides up to 34% better performance. Exynos 5422 SoC is based on an optimized architecture and ARM big.LITTLE support JavaScript HMP (Heterogeneous Multi-Processing), which allows you to use all the processor cores simultaneously.
To support high-resolution displays that require a higher speed of calculation data and bandwidth, such as, WQHD (2560 x 1440) and WQXGA (2560 x 1600), Samsung has implemented a new solution for image compression (MIC) and adaptive technology hibernation. Thanks to improved technology MIC, displayed on the screen of the mobile device data is compressed twice and minimize memory bandwidth requirements, using only four lines MIPI (Mobile Industry Processor Interface). To further reduce the power consumption, adaptive algorithm detects hibernation fragments still dynamic image data and freezes. Both technologies are implemented in conjunction with the IC-mobile display driver from Samsung (S6E3HA0 for WQHD and S6E3FA2 for FHD, respectively), as well as reduce power consumption by 10% compared with the previous-generation technologies. Also, a new multi-format codec SoC delight (MFC), which supports a resolution of 4K UHD.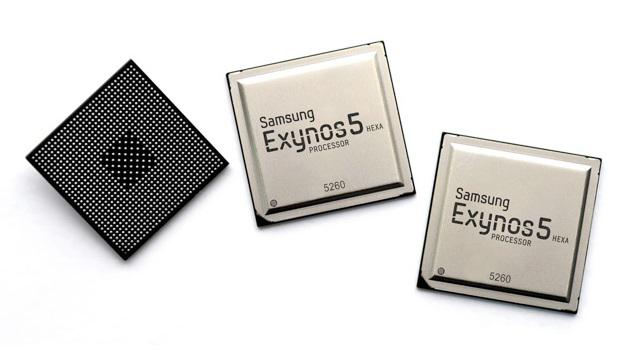 Another new addition to the family Exynos processor Exynos 5 became Hexa (Exynos 5260). This six-core chipset, which has two high-performance cores ARM Cortex A15, operating at a frequency of 1, 7 GHz, and four low-power cores ARM Cortex A7, operating at a frequency of 1, 3 GHz. This processor also uses ARM big.LITTLE HMP technology to provide a higher level of performance compared with earlier series processors Exynos 5 Dual.
Exynos 5260 is equipped with a built-in interface eDP (embedded Display Port) and has a memory bandwidth of up to 12, 8 GB / s and supports screen resolution WQXGA (2560 x 1600). In addition, the chipset was integrated video codec that allows you to play the video format Full HD (1080p) at up to 60 frames per second with encoding / decoding of various standards such as H.264, MPEG4 and VP8. Exynos 5 Hexa 5260 already put into mass production, and conveyors with Exynos 5 Octa 5422 will run until the end of the first quarter.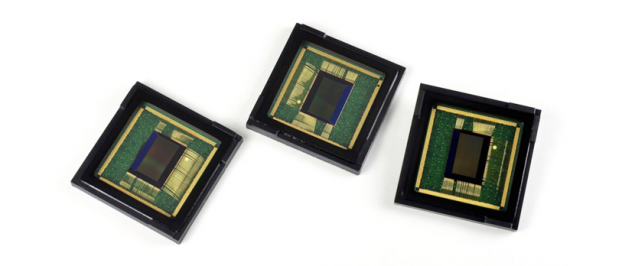 In addition to the processor Exynos, Samsung introduced a new CMOS-image sensors resolution 13 megapixel and 16 megapixel technology to support ISOCELL, which greatly increase the sensitivity and effectively control the absorption of electrons, which leads to increased color accuracy even in low light conditions. ISOCELL modules characteristics far superior BSI: overall quality photos up to 30% better, "noise" is reduced by 30% and 20% wider angle of view becomes. The pixel size in ISOCELL-module is 1.12 μm.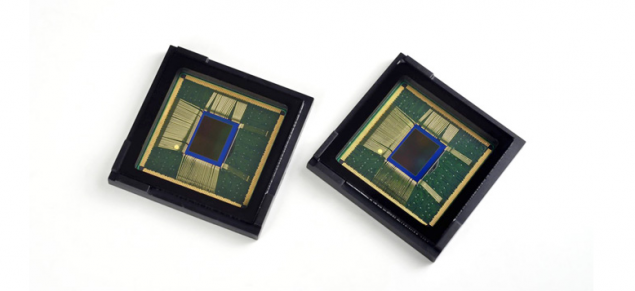 Over 16 megapixel model is able to capture video at 60 frames per second and with Full HD resolution with a ratio of 16: 9 (at full resolution - only 30 frames per second). Mass production of cameras with this sensor on board will begin this month. 13-megapixel version ISOCELL-module will also receive WDR technology for "smart" video capture when shooting at 30 frames per second, thanks to a new algorithm software processing to improve image quality in low light conditions. The production of these CMOS-sensor will begin in the second quarter of this year.
Another curious novelty presented in the framework of Mobile World Congress, became the NFC-chip third generation. This is the industry's first 45-nm NFC IC chip, which allows easy and safe to update the firmware of the mobile device, and has low power. The antenna of the new development is recognized as the smallest in size and has better reception / transmission of radio frequencies, which gives greater flexibility to designers of mobile devices. This was made possible thanks to the patented Smart Antenna technology company Samsung, which optimizes the resistance of both receiving and radiating part of the antenna to increase the sensitivity and energy efficiency NFC-chip. This device is to be launched into mass production in the second quarter of 2014.
Samsung also announced its first solution for wireless S5N2120, designed including the growing market for Internet of Things (Internet of Things). Who does not know, "Internet of things" with the software point of view is the receipt and collection of data and their subsequent transfer, followed by interaction with the user. New energy-efficient Wi-Fi module supports the standards IEEE 802.11 B / G / N Wi-Fi 2, 4 GHz and has a small size, which is very important for a wide range of solutions. The module has a built microblocks control (MCU) to a power amplifier, power management, audio codec and microphone functions. Using this microblocks management, OEM-customers can easily rebuild existing projects, implementing them function Wi-Fi-connection. This allows you to spend less time on the development of mobile devices and use engineering resources on a smaller scale. This flexibility Wi-Fi module, along with high performance and small footprint placement is optimal for making limited small capacity battery, such as Wi-Fi speakers, headphones, remote controls, digital cameras and sports, "smart" meters heating and cooling, sensors and other types of IoT and M2M-solutions. The new mobile Wi-Fi-module S5N2120 from Samsung is in testing and will go into mass production in the second quarter of 2014.
Source:
habrahabr.ru/company/samsung/blog/214897/