Good afternoon, Habr!
While the world is looking forward to what Samsung mobile community surprised at today's event Unpacked 5 in Barcelona ... and although what is there to play up - waiting for what will surprise the new flagship of Samsung GALAXY 5, of course. So, in anticipation of the big announcement the company introduced the second generation of "smart" watches Samsung Gear 2 and Gear 2 Neo.

Samsung Gear 2 and Gear 2 Neo - is worn on the hand Soup format wristwatches that notify the user of incoming messages, calls, emails and memos. Both devices have a wide range of applications, for example, to control your TV or prefix using WatchON Remote and the built-in sensor IrLED. If you forget your smart phone at home, this unfortunate moment will not leave you without music: enough to wear Bluetooth headset and enjoy your favorite tracks on the way through "smart" hours.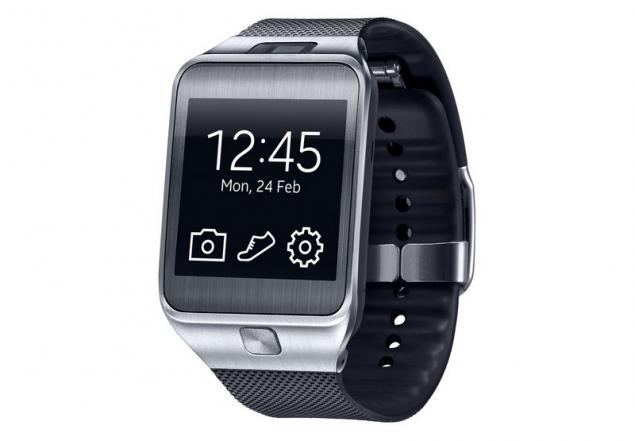 Novelties boast a large selection of fitness applications for sports in real time (sport because now - our all, especially after the Olympics). The clock will keep track of heart rate and well-being, allowing the user to train efficiently and without harm to health. Perhaps the most crucial upgrade to Samsung Gear 2 and Gear 2 Neo is the fact that the new watches are powered by Tizen. In contrast to the previous line, which could only vzaimodeystovat smartphone GALAXY Note 3 and Tablet GALAXY Note 10.1 2014 Edition, Gear 2 and Gear 2 Neo will support the work of dozens of mobile devices GALAXY.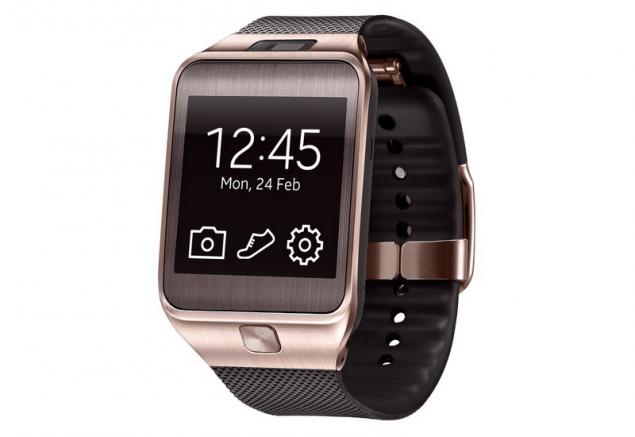 Despite the fact that the new "smart" watches have got less capacious battery 300 mAh (against battery 315 mAh, which has the first generation), the duration of their work has increased many times, namely - up to 2-3 days in the active mode of use.
The camera on the updated line of hours now placed not on the strap and on the case. Changed its position and button controls the clock: it is now located under the screen, rather than on the right side face of the device.
Users can choose one of the strap color: charcoal black, golden-brown and bright orange color available for Samsung Gear 2, jet black, gray and bright orange - for Samsung Gear 2 Neo. Screen saver can also be personalized.
The new generation of "smart" watches from Samsung will be available worldwide in April 2014.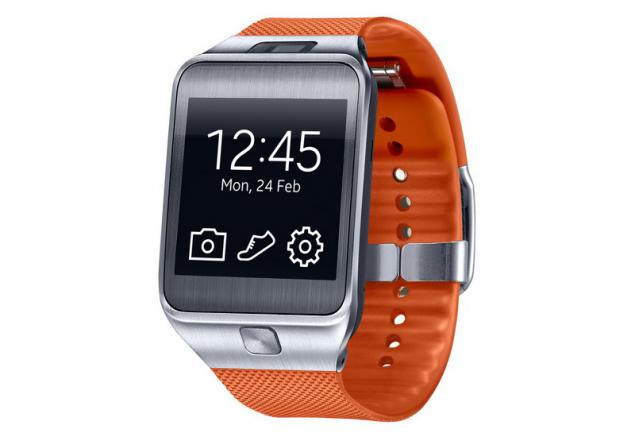 Specifications Samsung Gear 2:
Processor: dual-core 1 GHz
Screen: 1.63-inch Super AMOLED (320 x 320)
Operating System: Tizen
Camera: Samsung Gear 2: 2.0 megapixel autofocus camera (1920x1080, 1080x1080, 1280x960); Samsung Gear 2 Neo: no
Video: HD (720p, @ 30fps) recording and playback
The camera's features: autofocus, Sound & Shot, geotags, signature
Interfaces: Bluetooth 4.0 LE, IrLED
Sensors: accelerometer, gyroscope, strap
Memory: 4 GB of internal memory + 512MB (RAM)
Dimensions: Samsung Gear 2: 36.9 x 58.4x 10.0 mm; Samsung Gear 2 Neo: 37.9 x 58.8 x 10.0 mm
Weight: Samsung Gear 2: 68 g; Samsung Gear 2 Neo: 55g
Battery: Li-Ion 300 mAh (standard mode - 2-3 days, saving mode - up to 6 days)

Source: habrahabr.ru/company/samsung/blog/213685/