For the presentation of the latest Renault Laguna Coupe was chosen quite an interesting place - Monaco - at this point there was a glamorous people more than usual. First, coming to an end the Cannes Film Festival, and secondly, the day kicked off 66 in a row Monaco Grand Prix Formula 1.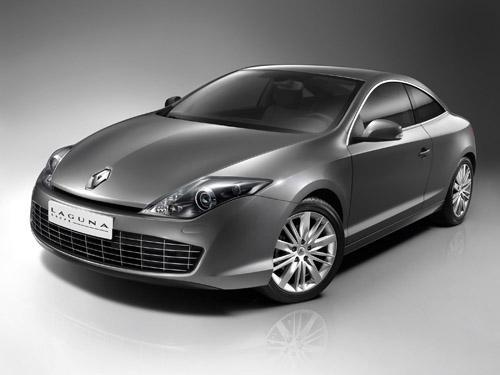 Made a presentation involving two test pilots and Flavio Briatore, the current owner of the ING Renault F 1 Team. Next two compartments drove a few demonstration laps on the track, where they also staged a photo shoot.
Well, the latest cars from Renault look better and to collect, and this is no exception. History in this compartment originates from the concept in 2004 under the name of Fluence - and taken out the main features of the tapered rear. Further, at the Frankfurt Salon last year, debuted concept forerunner of the current production car, which, incidentally, is not particularly changed in comparison with the concept.
Front can anyone not seem harmonious because of the huge grille, but in a whole-nothing "climb" and does not hurt the eyes, such as the mouth of a Peugeot. A nice line sidewall with muscular rear arch and pronounced taper flange to the rear and end noticeable protrusion on the trunk lid. Narrow lights very well taken root here.
Upon reflection, the creators decided that the instrument panel with the usual Laguna so bad, so she moved coupe unchanged.
Well, some numbers at last: in length Renault Laguna Coupe takes 4640 mm, width 1830 mm and height 1400 mm, wheelbase 2690 mm. In store for the coupe and a pair of V 6 engines - one diesel and one petrol. Diesel has an output of 235 horsepower and maximum torque of 450 Nm, and gasoline displacement of 3, 5 liters has left 240 "horses", but 330 Nm of torque. Both are equipped with a six-speed automatic transmission. Also assumed two-liter engine.
In Monaco, in fact, was not the main car debut - the French brought it in October at an auto show in Paris, where it will be more complete information about it. Sales will begin immediately after the fall premiere.