Legendary actress Nona Mordjukova extra
hospitalized in the Central Clinical Hospital.
Doctors Hospital doctor warned "fast»,
and they were waiting for the famed patient.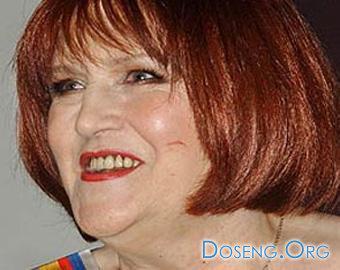 Once Nonna Viktorovna was taken to the emergency room, it was immediately identified in the Department of Psychiatry ward comfortable. In the favorite of millions of Russians serious brain damage.
Mordyukova, which has recently complained of severe headaches, suddenly became worse. Star of Soviet cinema could not even get out of bed. Concerned sister - Natalia - immediately called an ambulance. Came the call doctors decided to urgently take the actress to the hospital.
According to doctors, at Mordyukova happened aggravation of serious illness, a few months ago, the same medical clinic set actress diagnosed with dementia - the disintegration of mental functions due to brain damage.
"Now Nonna V. undergoing intensive therapy - says nurse psychiatric ward of the hospital. - We hope that she will recover ».
From the legendary actress never leaves her sister - Natalia.
"It is only recently discharged from the hospital, and she was again bad - almost crying Natalia. - I am very afraid for her health. "