Famous all over Russia "Yeliseyev" shop could easily be called differently - "Kasatkinsky" if not filial love between two tall handsome young man to his father, who by his example and precepts taught the sons of diligence and brought them into the world.
In the glorification of his name is not genuine - Kasatkina, and they called the name of the priest based their case on a common name: "Association Eliseev brothers».
And grandchildren consolidated Dedovo name in the memory of Russia, handing over half a century the name of the two stores, the most luxurious in the entire state and it seems like twins - in St. Petersburg and Moscow. And the third - in Kiev ...
Even when the revolution in the trade actually there is not one Yeliseyev, their shops in the nation to remain "Champs" - apparently, the walls also have a memory.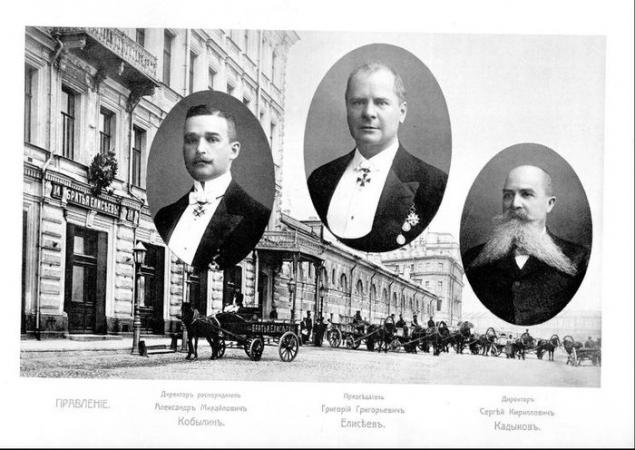 Home Trade Association "Eliseev Brothers" (Yeliseyev Grocery Store) - building on the corner of Nevsky Prospekt (the house 56) and Malaya Sadovaya street (Building 8) in St. Petersburg, an architectural monument of early modernism.
Storefront.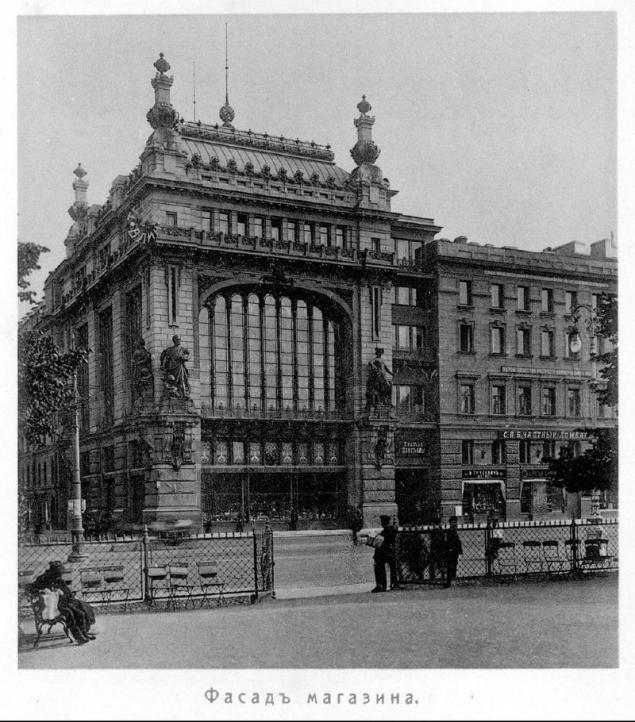 The house was built in 1902-1903 by the architect Gabriel Vasilyevich Baranovsky store for colonial goods trade association "Brothers Eliseev." The building stands out against the classical architecture of Nevsky Prospekt its stained glass windows, sculptures and luxury finishes. The style of the building was designed to show the richness of the partnership and to attract the attention of potential buyers. Stained glass on the Neva side of the building, covering several floors, creates the impression of a huge display case. The facade sculptures of AG Adamson "Industry", "Trade", "Art" and "Science».
Shop Eliseev Brothers. Outside view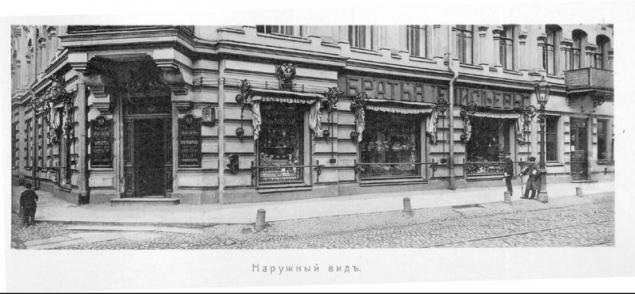 Inside were three trading hall decorated with mirrors and bronze lamps. On the second floor of the building housed a bank, commercial courses based Yeliseyev and the hall, rent a theater troupe. In the basement were warehouses, refrigerators and one of the best wine cellars in Europe.
Interior view of the store.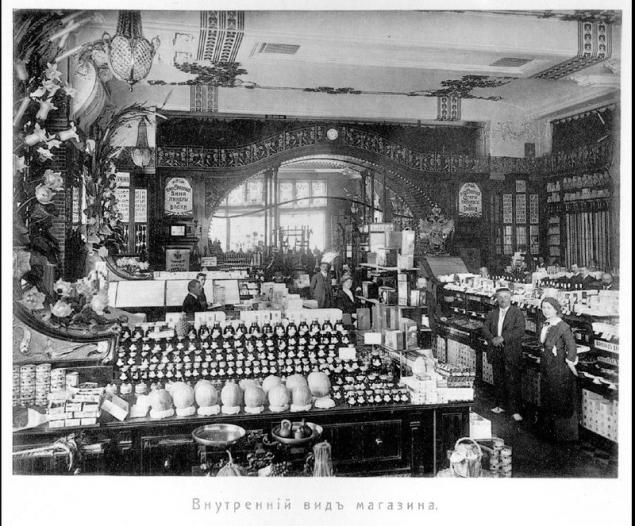 Bureau.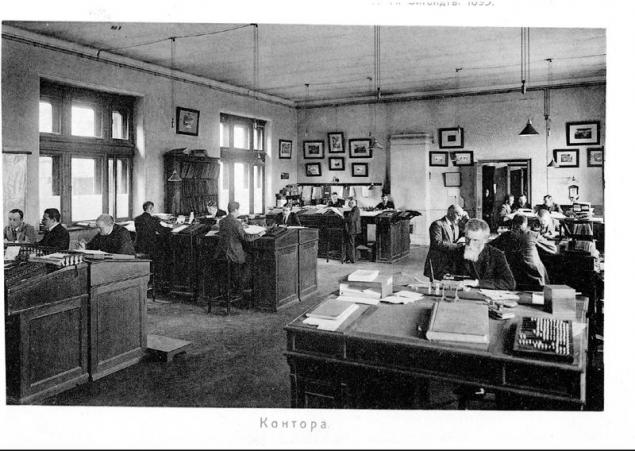 Cash.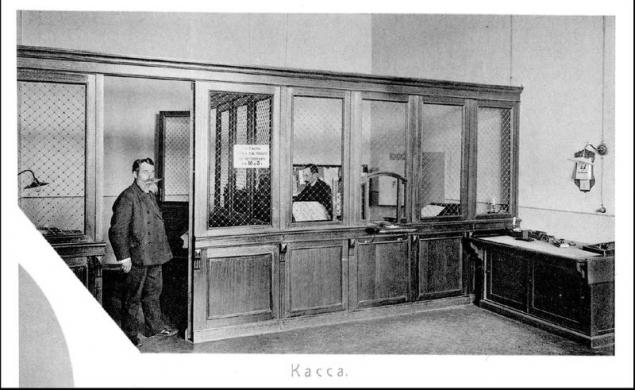 Shop