In this collection you presented for historical photographs in 1913. This year is known to the Russian Empire, the last year of peace, with indicators which will then compare the achievements of the Soviet state. It is also known that the main event of the year for Russia was a magnificent celebration of the 300th anniversary of the Romanov dynasty. Portrait of the Khan of Khiva, Sayyid Asfendiara Bogadura made in the Winter Palace February 21, 1913 at the reception to mark the anniversary of the dynasty.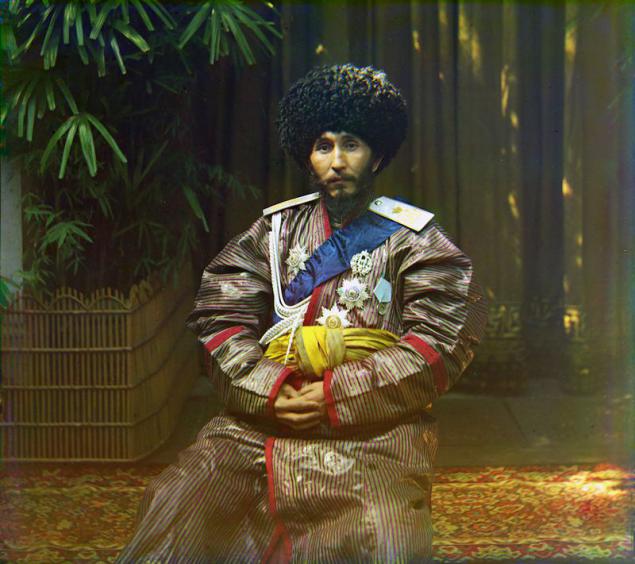 Unfortunately, in 1913, Prokudin-Gorsky already thrown his ambitious project to document in the color of the Russian Empire and filmed only on special occasions. In particular, it captures details of the second All-Russia handicraft exhibition, which was held in St. Petersburg in 1913.
Here are some of the most interesting pictures.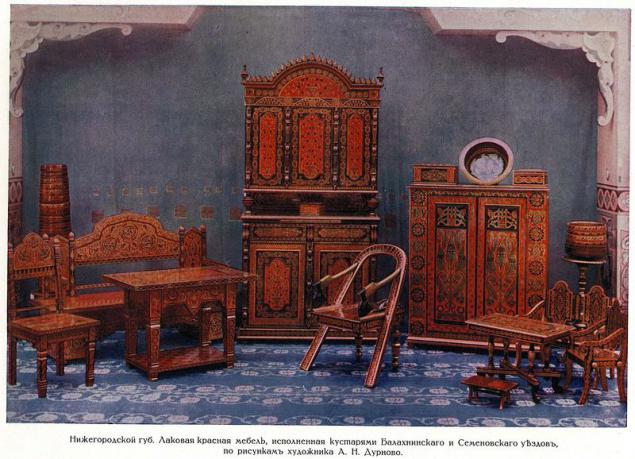 Furniture Abramtsevo workshop has, rather, in an international style of the time: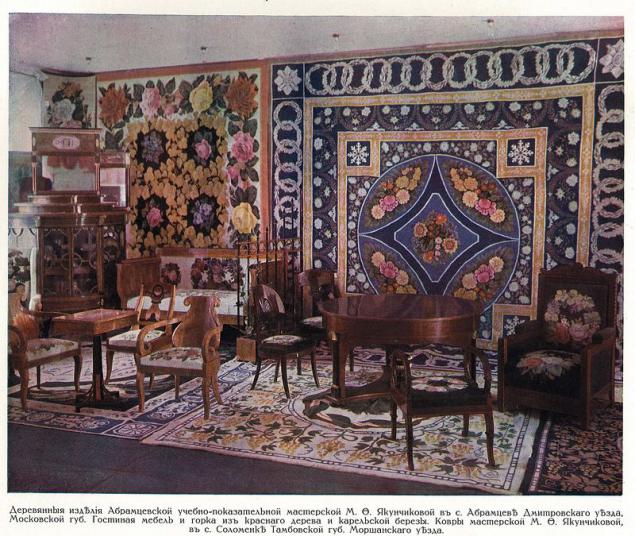 Toys for the 300th anniversary of the Romanov House. Similarly, in a suit, as on the doll right, Nicholas II was photographed during the festivities.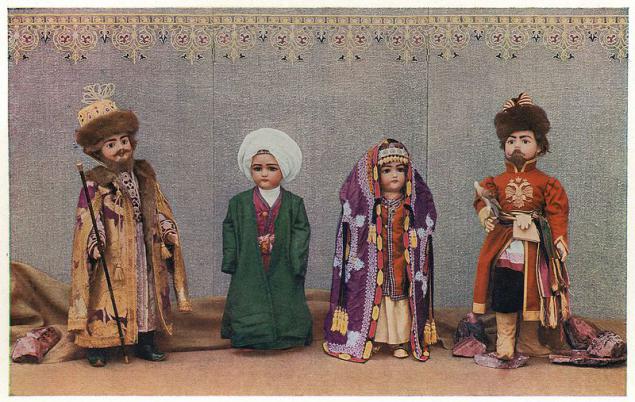 Just a couple of color photographs Russia in 1913 can be seen at the French photographer Stephen Passy, ​​who in 1913 made his second trip to Mongolia and China.
Two riders, Buryatia Troitskosavsk, a provincial town in the Trans-Baikal region 4 miles from the Chinese granitsy.Takaya wilderness, and a lantern in the street electric!