A selection of photos of the largest US cities, made about 100 years ago. This immersion in the days of a century ago. Also note the quality of the photo.
1. Woodward Avenue, Detroit, Michigan, in 1917.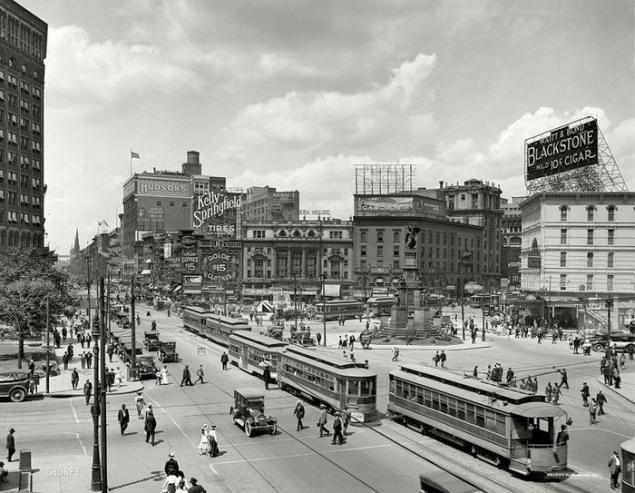 2. Atlantic City, 1910.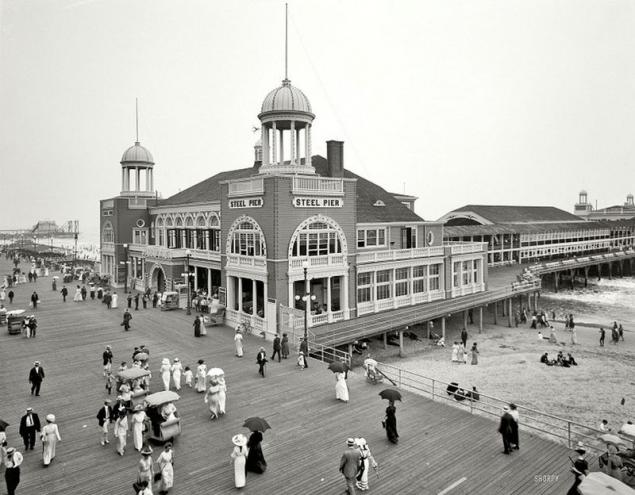 3. Main Street Memphis, north of Avenue Gayoso, 1910.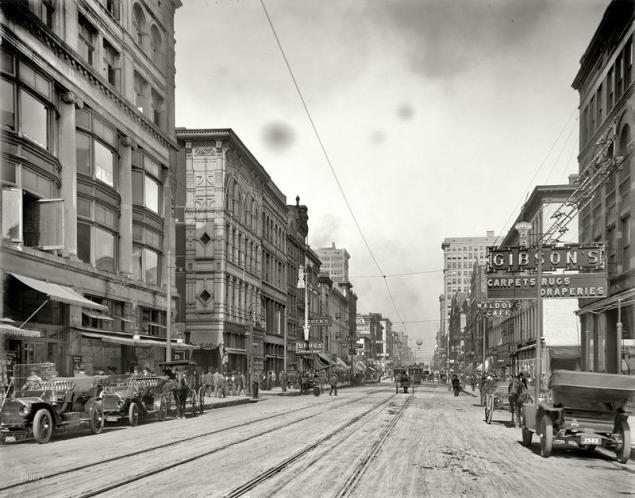 4. Station "Louisville, Nashville", Florida, in 1910.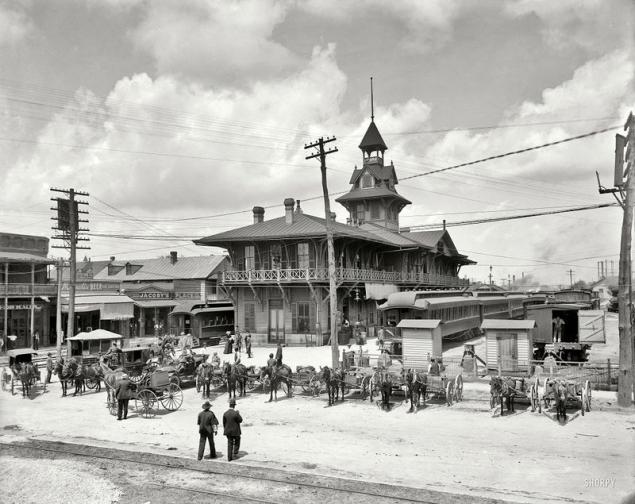 5. Forsyth Street, Jacksonville, Florida, in 1910.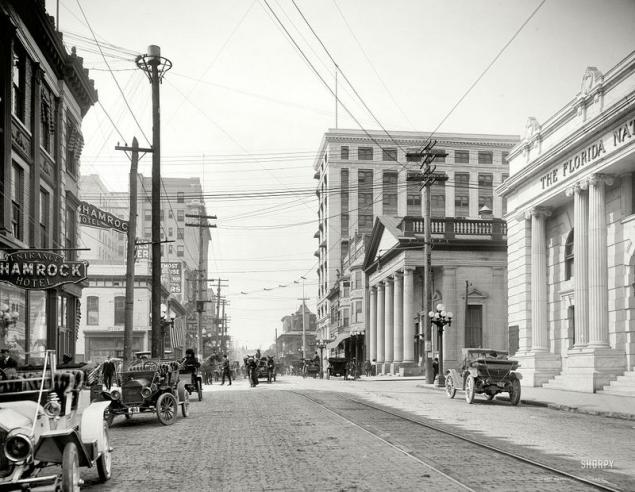 6. The beach in Atlantic City, 1915.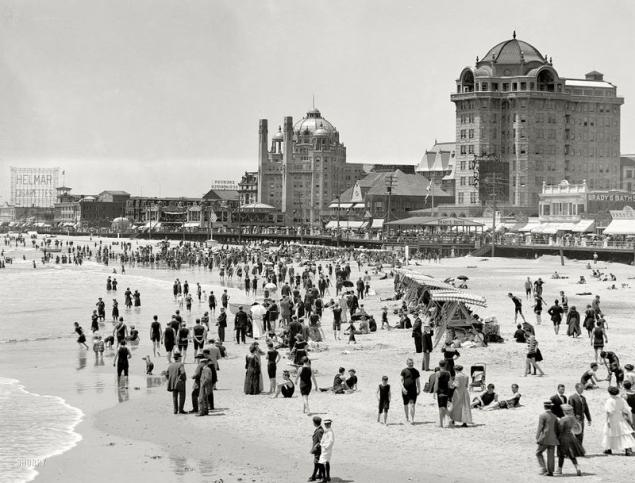 7. Grant Avenue after the earthquake in San Francisco in 1906.