The former head of "YUKOS" Mikhail Khodorkovsky was sentenced in
2005, eight years for tax crimes and
Fraud can ask for clemency, but this should not
be the subject of inter-state negotiations.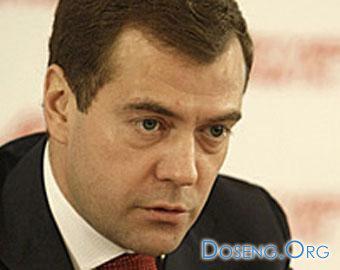 "As for the procedures, they do exist and must be held in strict accordance with our rules - and pardon procedure, which may resort to Mr Khodorkovsky and other procedures. But this can not be the solution, which is discussed at the international level, and the decision is taken by politicians, "- said on a visit to Germany Medvedev, answering Thursday to reporters' questions.
"All procedures, including the penitentiary that exist in our country, should rest on the Russian legislation. And questions enforcement legislation, and issues a pardon should not be the subject of inter-state negotiations, "- he said.
According to Medvedev, this type of procedure should take place in the framework of the state, and they are responsible for the courts or, in some cases, the head of state.
"Under these conditions, can be considered any treatment of any person", - said the head of state.
Medvedev said that earlier in the USSR was the experience of political judgments, when they took the Politburo, but today the situation in Russia is different.