ACLU found that the use of
similar devices violates human rights.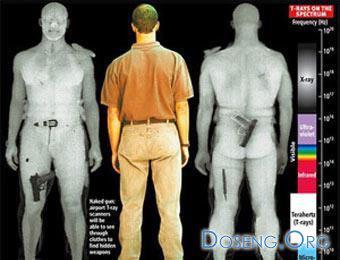 US is taking special security measures scanners that can "undress" the person installed in 10 US airports.
The technology has been introduced to ensure safety: the system detects even the well-hidden weapons and some types of explosives.
The system operates in the airports of major cities such as Los Angeles, New York, Baltimore, etc. It is expected that US airports there will be 38, and in the near future, they will also appear in Dallas, Miami, Las Vegas.
ACLU United States believes that this innovation violates human rights.
US authorities began to worry about the safety of their citizens. For example, they recently decided to tighten the conditions of entry to citizens of countries that have visa-free regime with the United States.
As previously reported, in April this year, the UK authorities were planning to enter at the airports of the country a new technology of recognition of the individual passengers, which will be based on facial scanning.