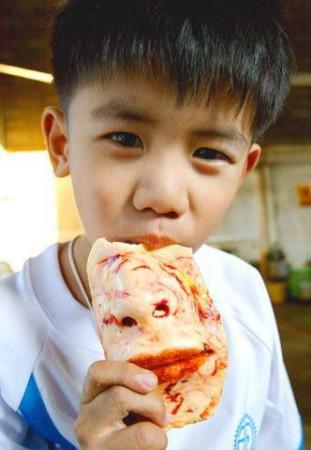 Bakery products Wichai Singvonga in appearance inspire horror. His bakery in Bangkok (Thailand) is more like dissecting than a bakery. But if you overcome the natural repulsion and, eyes closed, sink your teeth into freshly crisp head or finger, is happy to feel like you were not fooled - this is really the bread.
The idea of ​​making bread in the form of individual body parts came the unfortunate sculptor Wichai Singvongu after watching the movie "Cannibal" with Anthony Hopkins in the title role. It seemed to him that people will be willing to buy "dismemberment", which perfectly Wichai learned to sculpt while studying at university. He persuaded his father, owner of a small bakery, a little to diversify the business.
Hot human arms, legs and heads really began to be bought up in flight. Anatomical bread was served in elite institutions.