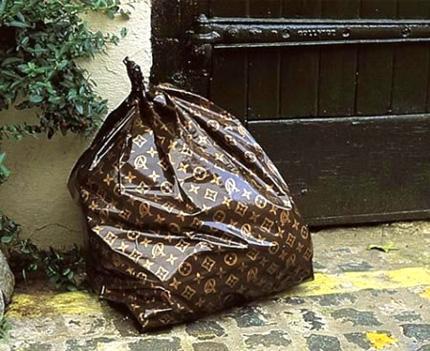 Have you ever wondered how people are vain? Sometimes this human quality is pretty funny shape.
There are individuals who wish to be a bit more stylish than the rest and achieves this through the acquisition of things with a huge label, conspicuous by D & G, Gucci, Louis Vuitton and the like.
But what do you do when you have to come down from heaven to earth and deal with such prosaic thing, such as taking out the trash? It's very simple - it is necessary to get a garbage bag, every inch of which is strewn with the logo of LV. Of course, the fool is clear that this is not an original Louis Vuitton, but who until then there's the matter?
Do not blindly vanity?