Villa La Leopolda is perhaps the most expensive private house in the world.
The British newspaper Daily Express reported earlier about buying Russian businessman Roman Abaramovichem estate in the French Riviera Villa La Leopolda for 500 million dollars. Later, another British newspaper The Independent put the accuracy of information on buying La Leopolda in doubt, citing a source in the Moscow representative Abramovich.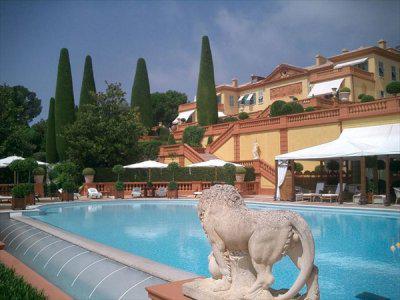 Mountain Villa La Leopolda is located next to Monte Carlo famous and beautiful views of the sea and garden. An estate of 10 acres (about four hectares) involved 50 gardeners.
Originally built for his beloved villa King Leopold of Belgium. The owners of the manor at the time were, including Microsoft founder Bill Gates (Bill Gates) and owner of Fiat, Gianni Agnelli (Gianni Anielli).